Winter is a time of year when we take time to enjoy the beauty and simplicity that comes with this season. The holidays are approaching, which means it's time to start thinking about all the warm aesthetic outfits you want to wear! We all want to look our best during these winter months, and that is no easy task.
Whether you are going out with friends or staying in binge-watching your favorite show, these outfits will keep you warm and stylish no matter what. This blog post can help you get inspired for your next winter aesthetic outfit by showcasing some cute outfits trending now!
1. Crop Cardigans
The best thing about cropped cardigans is that they can be worn in a variety of different ways, so you will never get bored! These aesthetic crop tops are perfect for wearing with thick shirts or sweaters.
They can also be worn to show off your favorite winter accessories and dresses. If you want to add a pop of color to your crisp white outfit, then this is the perfect piece for you!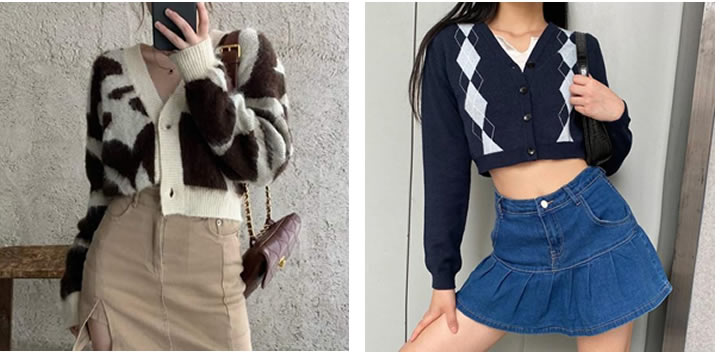 2. Off-shoulder sweaters
One of the most flattering, yet simple aesthetic winter outfits is to wear an off-shoulder sweater. We love how this outfit is so effortless and can be worn for both a casual day out with friends or wearing around the house. Style it with some cute wedges or some booties for some added height.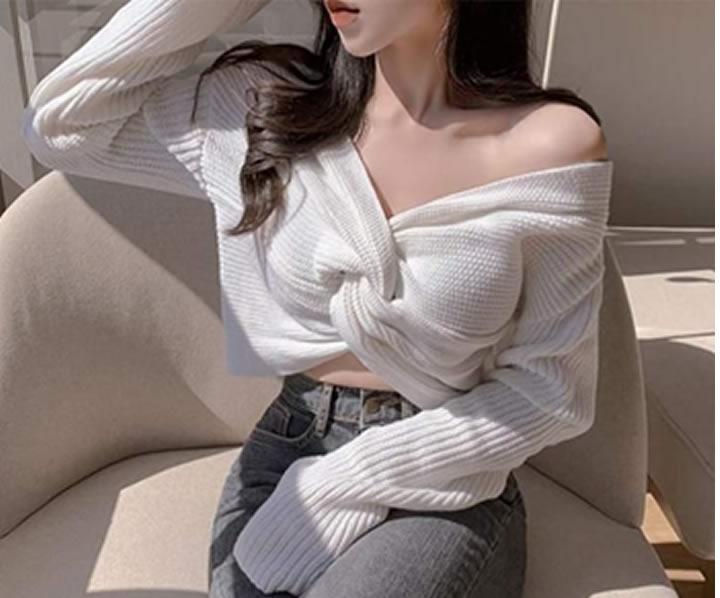 3. Argyle Sweater Vest
This cute winter outfit for women is perfect if you wish to add a little edge to your aesthetic outfit. We love how these aesthetic winter clothes are simple yet have that grunge-y vibe that we all want this time of year!
Style this aesthetic sweater with some cute aesthetic jeans and booties, or wear it with your favorite mini-dress for a chic look that is sure to turn heads.
4. High waist cargo jeans
When it comes to jeans, 90s jeans always come into your mind. High waist baggy fit has become a fashion staple among young people. Keep the 90s look & style in your mind while choosing jeans in 2021-2022.
The popularity of this aesthetic 90s fashion Y2k Clothing or Vintage Aesthetic Clothing trend has increased because it makes it easier to wear without looking bulky. Cargo jeans are also great for the wintertime because they keep you warm and insulated. These pair of aesthetic jeans are worn in many types of settings for different occasions.
It is important to find the best-fitting cargo jeans to ensure that you continue to be comfortable when wearing them throughout the duration of your day. Wear them with some cute thigh-high boots and a cardigan for a cozy yet chic look.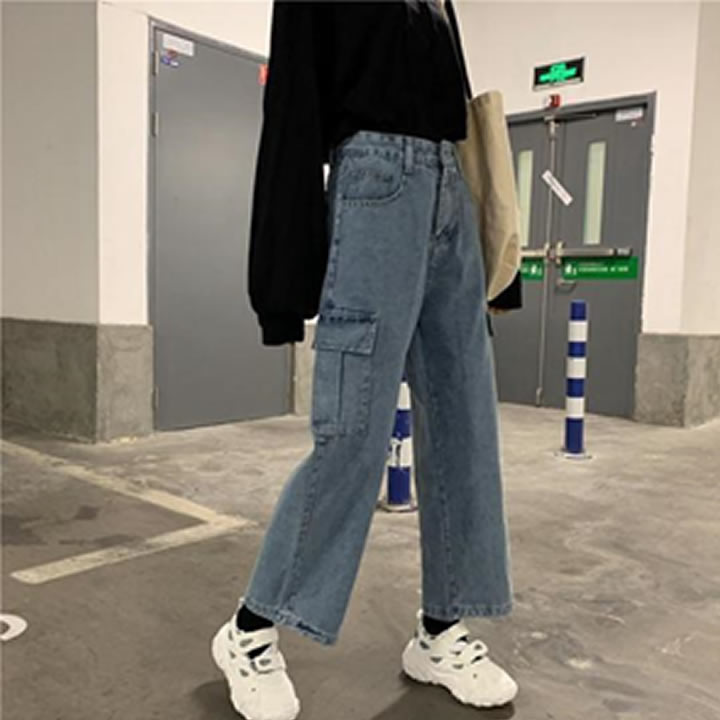 5. Plush Hoodies
The winter months are the perfect time to pull out your favorite hoodie. They're cozy, trendy, and can be worn in a variety of ways for different occasions.
The best thing about wearing these aesthetic winter outfits is that they make you feel like you're wrapped up in a blanket all day long! The first step to rocking this look is finding the right one – we've got some tips on how to do just that:
Make sure it's not too bulky or heavy since it will end up weighing you down throughout the day
Find one with sleeves that are at least 3 inches long so your hands stay warm while still being able to text easily
Don't forget about pockets! You'll want them to be at least an inch wide for your phone and keys
Once you've found the perfect one, style it with some cute high waist jeans and boots of any kind!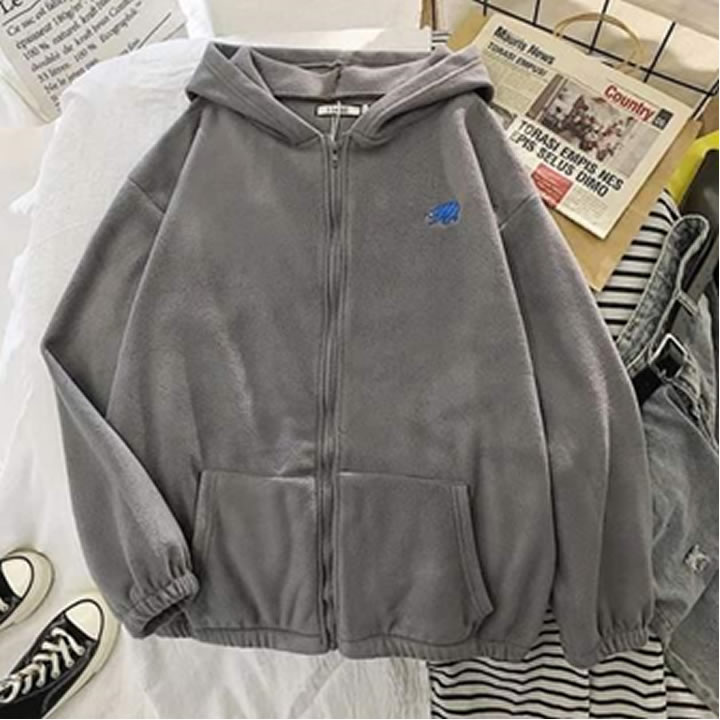 7. Oversized baggy hoodies
There are many reasons why you should rock the look with oversized baggy hoodies during these cold months. First of all, these aesthetic sweaters are super comfy and provide so much warmth to keep you nice and cozy throughout the day. Another reason is that they can be worn in a variety of ways for different occasions!
They're not just for wearing around the house or going out with friends – there are plenty of occasions where an oversized baggy hoodie would come in handy. You could also dress them up by adding some cute boots or wedges to make them more chic than casual. So don't hesitate any longer – find one today!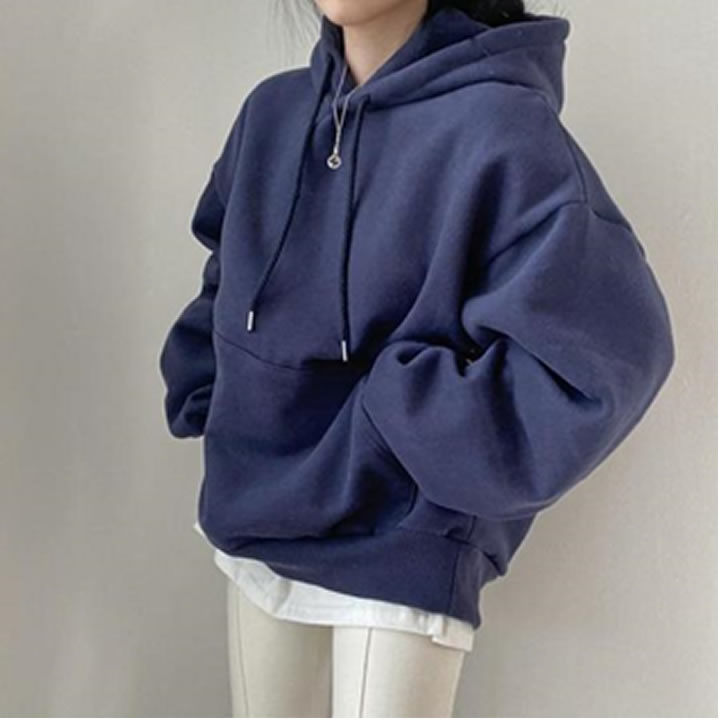 8. Knitted crop tops
We all know how much we love our cozy and comfy knitted crop tops, but they also work perfectly for the winter months! Don't worry about the fact that it's cold outside because this look gives you a little more coverage than your average crop top.
You can even wear them with some cute high waist jeans or short shorts to make it a little more appropriate.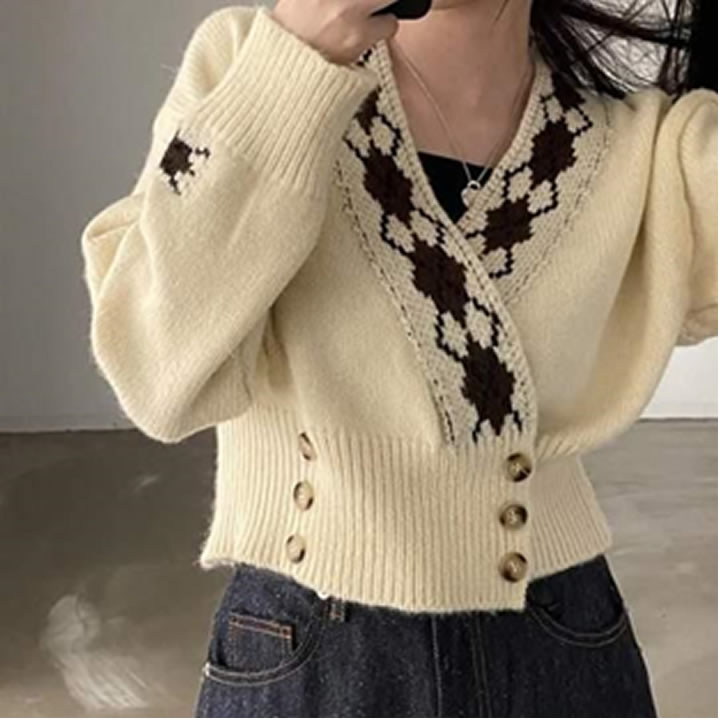 9. Knitted beanies
Knitted beanies are a great winter accessory to add to your wardrobe. They can be worn in so many different ways and look amazing with any outfit! Get creative and try them with some chunky boots – you'll love how you look!
10. Knee-high boots
Knee-high platform boots are the perfect companion for winter. They can be worn with any outfit and they'll keep you warm while still looking chic. Knee-high boots come in all shapes, sizes, and colors – which means there's a pair out there to suit every girl's personal style!
But before you head off to find your dream pair of knee-highs, it's important that you know exactly what you're looking for. That way when you do finally find them (which will probably happen pretty quickly!), they'll be just as perfect as anticipated.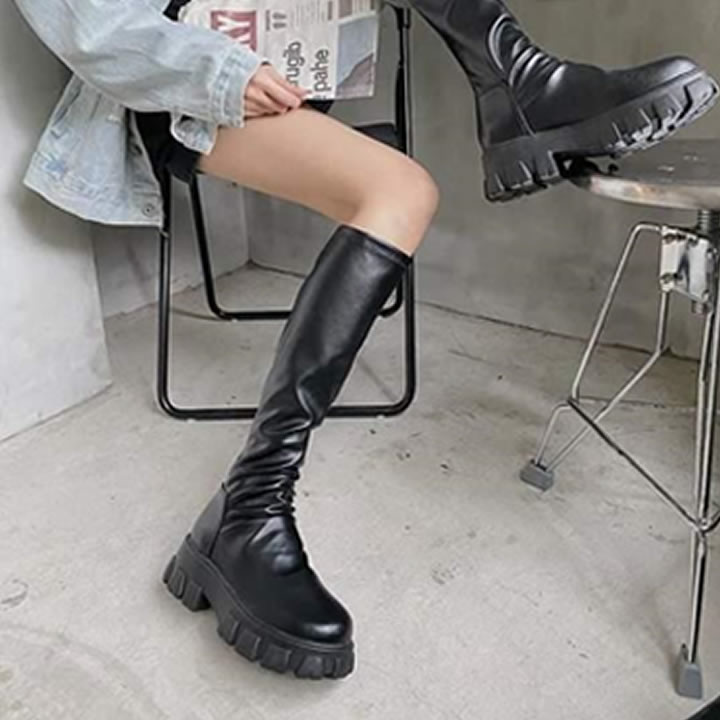 The Bottom Line
No matter what look you are going for this winter, these aesthetic winter outfits will help you get inspired to look your best whatever the occasion it may be! It is important to find the right clothing to make sure that you stay warm and comfortable throughout the day.
Remember, if one item isn't working with you, then try finding another – it's all about having fun and experimenting until you find what's perfect for you!