Signed paperwork for a new home? Relocating to a new city? Job change?
Did you relocate recently? What is that one mistake you've been resenting?
Moving is fun and exciting.
A new neighborhood, new areas to discover, and a house to decorate as per your liking. But as all good things come with a bit of hard work, here comes the difficult part- actual physical moving.
It takes plenty of effort to meticulously plan the move, pack stuff, and relocate.
Shifting without losing or damaging any of your goods comes through experience and excellent organizational skills.
Of course, an expert moving agency shall ease you into it with minimum turbulence.
Yet, there are a few things you need to know to make the entire experience seamless.
We know that happy sinking feeling quite well. When you have a letter lying on your table, screaming about the promotion you have waited for so long. Wonderful! And then comes the realization that you will be relocating. Whether you are a novice at this or a seasoned participant, it scares every one of us. But with the power combo of a good mover company like Move My Stuff and the knowledge of the right steps to take, you can sail through this like a breeze. Here are ten important things to avoid while moving house.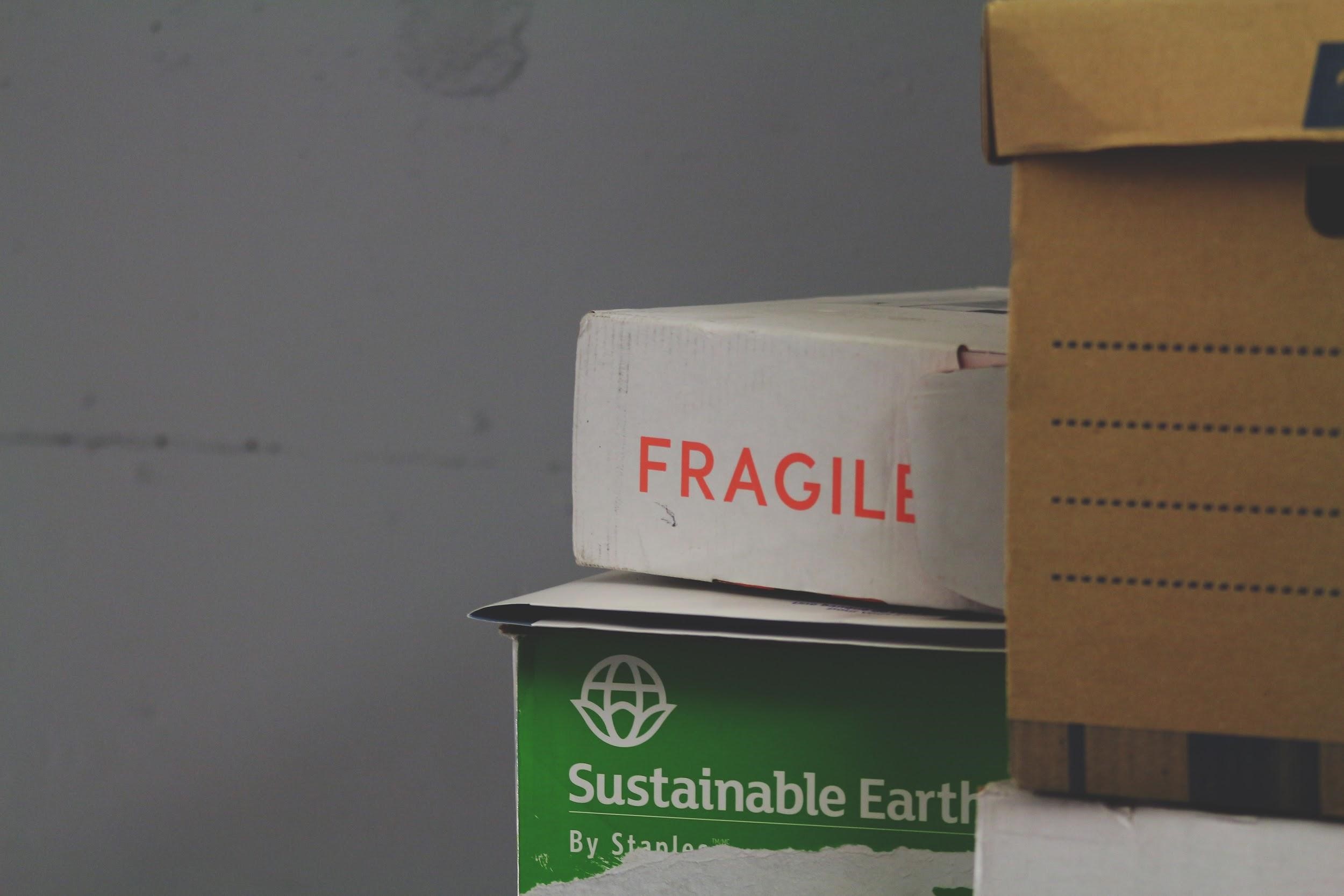 This is one of the biggest faux pas a lot of people commit. Skipping insurance on your move can be potentially disastrous. With expensive electronics, decor, chinaware, and other valuable goods in the move, you must get transit insurance against all possible scenarios- damage, theft or loss. Trust me, getting transit insurance on your goods won't increase your cost exorbitantly. It will, in fact, cover you for even minor damages. Do not skip the insurance when you are moving.
Forgetting to label boxes
It seems like a minor error but when you have twenty cardboard boxes lying aimlessly on the floor and you need to find a nail cutter for the painfully chipped toenail- it's no fun. Searching through unlabeled boxes, for that one item you need immediately, is frustrating. I have been there and it taught me one important lesson- always label your boxes. This also helps you in being better organized. You can sort your kitchen stuff from the living room ones and begin unpacking while targeting section wise.
Not thinking through- lack of planning
Well, understandably not all of us are Monica Geller of the 'pack your stuff' world. It is okay to be organization-skills challenged but it is another thing to not plan your move. If yours is not an emergency situation, it is highly advisable you plan the entire move well ahead of the actual one. It helps you see through minor cracks that can turn out to be a major headache on the D-day. With time in hand, you can make sure you do not leave behind anything or change the execution strategy if need be. And of course, measure your furniture promptly. This is an integral part of planning. You don't want to end up with a couch that refuses to get in through the main door. Pivot doesn't help either 🙂
This is the most underestimated menace of all moving challenges. During packing, you'll come across several items you might be tempted to put off for last-minute packing. Please don't! You'll always end up with a stack of items to pack last minute, causing stress and anxiety. Racing against time is never good. You don't need that type of stress in your life. Pack well in advance.
Not making a house moving checklist
Packing is time-consuming, labor-intensive, and strenuous on common sense. Even the most intelligent of us forget the basic rule of having a checklist handy. When you are sorting your items to take to the new home, prepare a house moving checklist. Tick against each item when it has been packed. This will also save you from a great deal of trouble while unpacking. You have a list to refer to, sort, and know that none of the items have been missed. Believe me, this checklist is like a savior in shining armor. This checklist of inventory will prevent mixing things up and even comes handy in case you want to sell off a few items before moving into the new home.
There will always be essentials you can't pack and send with the usual stuff. Whether you are relocating far away or to the next neighborhood, you need a survival box. This should contain medicines, a nail cutter, band-aid, baby foods, important toiletries, and other essential daily need items. Also, keep an energy bar or two in the box. You never know when those hunger pangs could strike.
Lack of schedule or scheduling the relocation poorly can become a source of distress. Besides your own convenience, do look at other factors such as weather forecast and time of the month-week. Mid months usually cost less. Also, choosing a moving date that collides with a festival or weekend might make moving difficult due to the rush and traffic jams. Do not wait for the last two days to contact your mover. Get in touch and ask them questions about the move prior.
Yes, we all are tempted to tread the almost forbidden territory. After all, accomplishing arduous tasks, such as packing and moving everything yourself, is an adrenaline thumping victory. Tread with a lot of caution as the ice is really thin here. Trying to do it all by yourself cannot just lead to minor inconveniences, like delays and exhaustion, but also might cost you double than what a mover would have charged. DIYs can result in damaged goods or worse- loss of them, especially when you are inexperienced. Moving is more than just packing. Let the experts do it.
Not opting for an estimate cost survey
Even if you are in a real hurry, always get a cost survey beforehand. Without an estimate, you'll have no idea of the cost to expect and the entails of the job. Movers prepare a quote, with time and cost estimates, as per the bulk of goods to move. Don't treat it like optional.
Hiring a mover without proper research
Hiring a mover after a simple rate quotes comparison might not end well. Do proper research- check the movers' reputation online, experience, and extent of services offered. Ask as many questions to understand how they deal with a last-minute crisis like heavy downpours.