Egypt is a historical country since it has encapsulated so much history and legends. The name of Egypt during ancient times was, "Hout ka-Ptah", which means "Castle of the ka of Ptah". Now you can imagine that this country always belonged to royals and pharaohs. Visiting this place can be one hell of an experience because you can see a lot of bizarre and interesting things here.
There are so many fun activities that you can do in Egypt during your trip. Egypt is not a usual country, and you can expect various things from it. From delicious food to historical sites, this place has everything. However, you cannot visit the whole of Egypt during your trip because it is impossible, so we are going to help you make a list of things you should do on a travel tour to Egypt. These ten things are as follows:
1. Visit Pharaonic sites:
Visiting pharaonic sites in Egypt must be the first thing on your list, and it is on ours as well. However, you might not know where you can find these sites, and we are here to help you. Luxor and Aswan are the two cities of ancient wonders. You can find several pharaonic sites here. Hiring a travel guide for the exploration of these two cities will be a great idea, and the history of these places will amaze you.
2. Enjoy Sandboarding:
Snowboarding is fun, but have you heard of "Sandboarding"? They both are quite similar and enjoyable. If you are wondering where you can go Sandboarding, then you have to visit the Great Sand Sea near Siwa Oasis. Sandboarding is so much fun, and you cannot miss it while you're in Egypt. One hundred forty meters (459.3 feet) high dunes are considered best for dune surfing, and you can only find them in the Great Sand Sea.
3. Cruise the Nile River: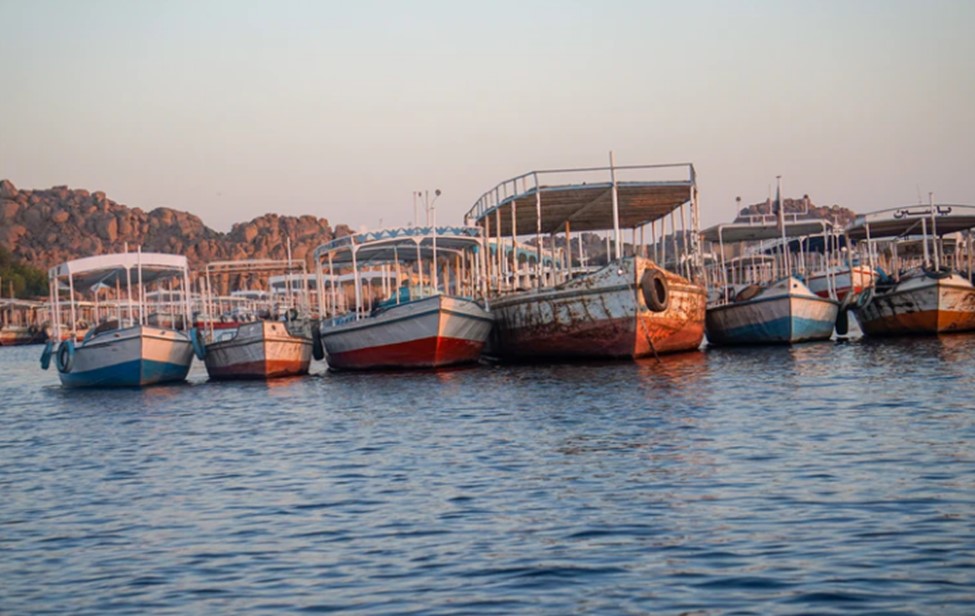 Don't leave Egypt without cruising Nile because it is so important to Egyptians. They consider it as precious as Pyramids. Whenever someone mentions the Nile River, Egyptians utter the phrase "Masr Hebat Al Nile", it means that Egypt is a gift by the Nile. If there were no Nile River, there would be no Egypt because ancient civilization was built near this river. The water of this river made Egypt a fertile land. Now you cruise the Nile in a falouka or boat; moreover, you can easily find a sailboat
4. Visit El Fayoum:
After Sandboarding and cruising the Nile, now you can visit El Fayoum. It is one of the oldest cities in Egypt. This city offers many fun activities that you can do. For instance, you can camp in Wadi El Hetan, and you can hike Modawara Mountain.
Furthermore, there are some villages in this city as well, and visiting them will be an exciting idea. These two villages are Youssef El Sadik and Tunis. However, it could be said that tourists and Egyptians both enjoy the charms of El Fayoum equally.
5. Buy souvenirs from Khan El-Khalili Bazaar:
If you are visiting Egypt, then you will have to buy souvenirs. We have just a place for you where you can buy as many souvenirs as possible, and it is known as Khan El-Khalili Bazaar. This bazaar has narrow cobbled streets, and you can find handcrafted jewellery. Buying gifts for your loved one will be a sweet gesture, and they will love the Egyptian artisans' skills. Don't purchase anything without haggling. After buying gifts, you can unwind with a cup of Arabic mint tea, which you can easily find here.
6. Ancient pyramids of Giza: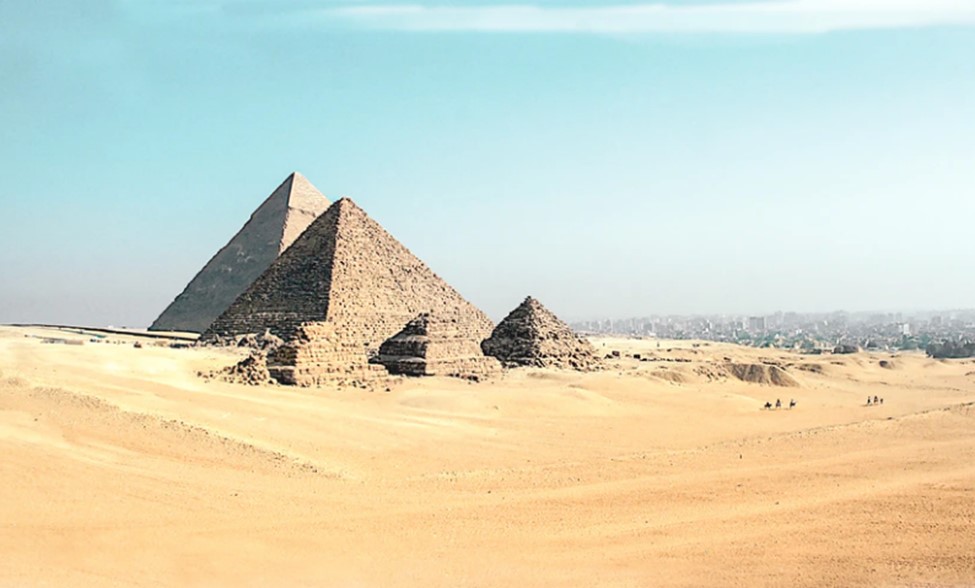 Whenever someone says "Egypt", the first thing that comes in our mind is "Ancient pyramids of Giza". Without pyramids, Egypt is empty. You may have seen a lot of videos and documentaries about these pyramids, but visiting this place has a whole different experience. You will marvel at the pyramids of Giza, and you won't believe how the greatness of these pyramids.
However, don't forget to take a photo. Bring a camera with you, and don't rely on your smartphone's camera. There are different types of cameras which can help film this tour. Read more at cameraseals.com about cameras and the equipment.
7. Enjoy authentic Egyptian food:
Egyptian cuisine is similar to Eastern Mediterranean region food, but you will have to taste it yourself to know the difference. We are going to tell you about some dishes that you must try in Egypt. These dishes include Shawarma, Koshari, Mahshi, Fattah, Kunafa, and yummy Roz Bel Laban. You can go to any Egyptian restaurant and ask for this.
8. Ride a camel: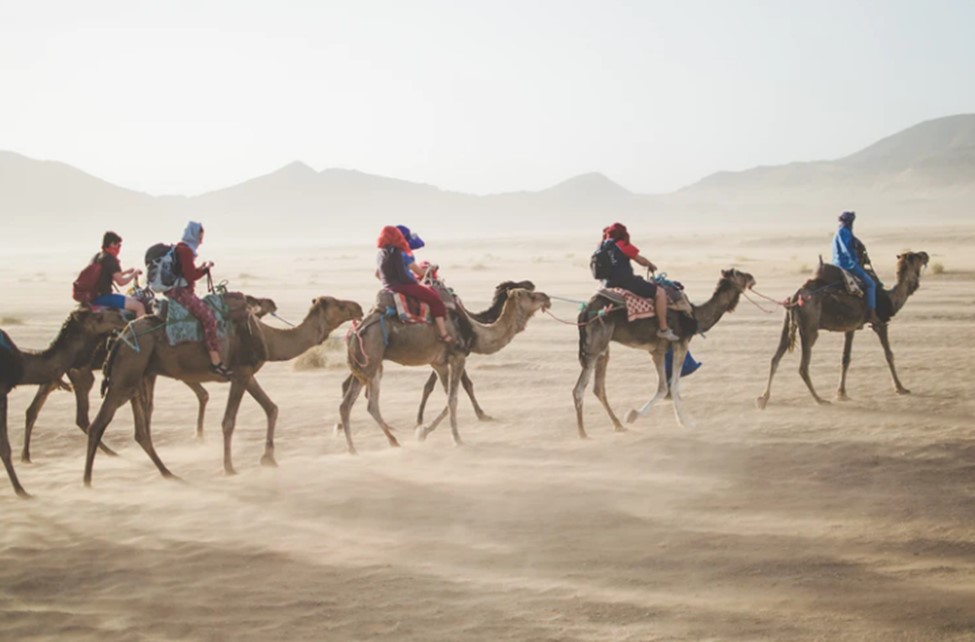 Riding a camel in the desert can take you a thousand years back, you will feel the time moving backwards. It is going to be a fun ride of your life because it is a once-in-a-lifetime opportunity
9. Explore the city of the dead:
Do you like zombie or ghost TV-shows? If you do, then you must explore the city of the dead, "Zawiyyet el-Mayyiteen". This city possesses the largest cemeteries in the whole world. This city is located outside Minya. The eerie beauty of this city must be seen by everyone who visits Egypt. FYI, the burial ground has been used by Christians and Muslims.
10. Marvel at the Lighthouse of Alexandria:
As the name suggests, Lighthouse of Alexandria is in Alexandria, a city founded by Alexander the Great in 331BCE. This lighthouse is not an ordinary one because it has a great history. Let's look at its history.
The architect, Sostratus of Cnidus, designed this lighthouse. However, a contemporary writer Poseidippos has written that this lighthouse was supposed to guide the sailors. Moreover, some books suggest that the lighthouse of Alexandria was dedicated to Zeus and Proteus. Now you can say that it has a fascinating history. You must visit this lighthouse to marvel at its hauntingly mesmerizing exquisiteness.
These are the ten things you can do in Egypt, and you can enjoy every minute of your tour. Have fun during your trip, and don't forget to add these things to your list.
Author Bio:
Henry Taylor is an IT expert and a researcher. He is obsessed with all the digital accessories and photography. Henry also takes a keen interest in vlogging and loves to share his photographs on Instagram. He regularly posts at Cameraseals.com.