As we all know, the 2022 hurricane season is fast approaching. For those living along the Gulf Coast, that means preparing for the possibility of another devastating storm.
While it's impossible to completely protect your home or business from a hurricane, there are a few things you can do to ensure you're as prepared as possible.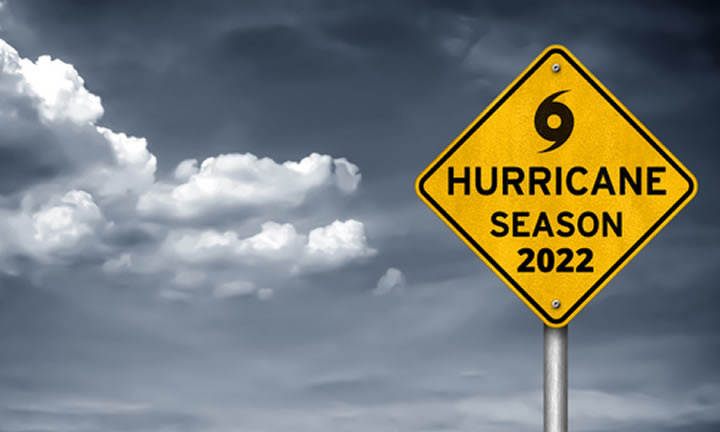 The team at Chase's Tree Pros in Slidell, LA, has put together a list of hurricane preparedness tips to help you get through the season:
Know your risks. Not all parts of Louisiana are equally at risk for hurricanes. If you live in a coastal area or an area that's prone to flooding, you should take extra precautions to prepare for the possibility of a storm.
If you are a long-term resident of the Gulf Coast, you understand the impact a substantial home can have on your property. Understanding the potential risks of flooding, wind damage, and storm surge in your area can help you better prepare for a hurricane.
Have a plan. In the event of a hurricane, it's crucial to have a plan in place. Any plan should include an evacuation route and a plan for where you will stay and how you will get there. If you have pets, you should also have a plan for their care.
If you plan on riding out the storm at home, ensure you have enough food, water, and supplies to last for at least a week. If you don't have supplies, now is the time to stock up.
Prepare your property. One of the best ways to protect your property from hurricane damage is to prepare it in advance.
Preparation includes things like trimming trees and limbs that could fall and cause damage, as well as securing any loose items that could become projectiles in high winds. The best time to trim your trees is in the late fall or early winter before the hurricane season starts.
Tree removal and trimming can be dangerous, so hiring a professional tree service like Chase's Tree Pros is best.
Finally, be prepared to board your windows if necessary. Boarding up your windows will help keep them from being damaged or blown out during an intense hurricane.
Get insurance. If you don't have a home or flood insurance, now is the time to get it. Homeowners' insurance doesn't typically cover hurricane damage, so having a separate policy is essential.
Know the difference between a watch and a warning for a hurricane. A hurricane watch means a hurricane is possible in your area, while a warning means a hurricane is expected.
If you receive a warning, you should take action to protect yourself and your property. Be aware of the storm's path. Hurricane tracks can change quickly, so it's important to be mindful of the latest forecast.
Have a communication plan. In the event of a natural disaster, you may not have access to your usual means of communication. Make sure you have a backup plan in place for how you will get in touch with your family and friends.
A solid plan would include text messaging, social media, or even old-fashioned phone calls.
Following these 2022 hurricane preparation tips will help ensure that you, your family, and your property are as safe as possible this hurricane season.
For more Hurricane preparation tips, you can check out your local government website or the Nationals Disaster and Severe Weather page on the CDC. Make sure to have a plan and be prepared before the next big storm hits.