Bad grammar is not an isolated issue. Many people are struggling with bad grammar. They are desperately looking for a tool to help them with the same. Well, bad grammar is not a serious concern most of the times. But at times, getting the grammar right can be really important. You need to get grammar right when you write an official email. Grammatical and punctuation errors will not be forgiven when you write articles for publications. Punctuation is as important as grammar. It is difficult to find a good punctuation checker these days.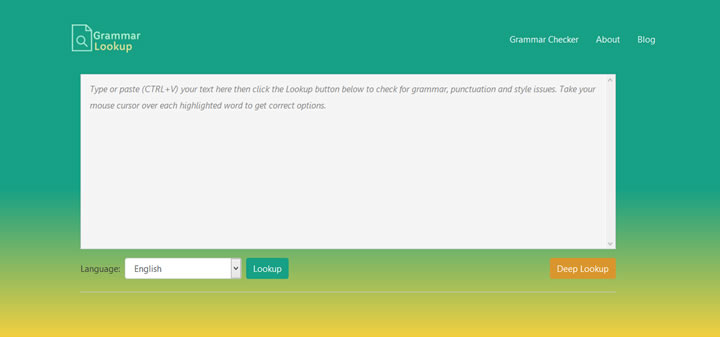 Most people who get grammar right have trouble with punctuation. These two are not separate entities. One has to be proficient in both. You can rely on books or online tutorial to perfect both. However, this is time consuming process. And learning these rules about grammar and punctuation can be really boring too. Today, almost everyone has a smart phone. All you need is a good app to help you with the grammar and punctuation lessons. Some apps will help you to learn both English grammar and punctuation in easy steps. Other apps will help you to correct the errors in the written text. Learning English grammar and punctuation becomes lot more fun when you have the right app.
Though we have numerous apps for Android and iOS for grammar and punctuation, very few apps provide the assistance you are looking for. Here in this article we are going to look at the best Android apps for grammar and punctuation so that you can write your official emails in perfect English.
1) Basic English Grammar
Basic English Grammar app is a really good choice if you lack basic knowledge in English. It is essentially a free app. However, you can go for the pro version for an amount as small as $1.49. If you are struggling with the basics of English then Basic English Grammar is the best choice for you. It comes with plenty of lessons and tests which are designed to improve your proficiency. It has close to 250 grammar lessons in it. And you can take advantage of close to 500 short tests. We must mention the design which is simple and user friendly. The most important aspect of this app is that it supports over 100 languages. It comes with a translator. This is immensely helpful for you to learn English through your native language. Since it is a free app, you will have to bear with ads. And as stated before, you can opt for the pro version for small amount.
2) English Grammar in Use
First and foremost it is a free app. But if you wish to enjoy the fuller version with more features then you must pay up to $15.50. Raymond Murphy, a professor in Grammar, has come up with this useful app. This app is based on the popular book of the same name written by Raymond Murphy. The app has plenty of lessons and activities regarding grammar and punctuation. It has close to 150 grammar points which you can explore to improve your proficiency in the language. However, free version has only a fraction of these 150 grammar points. You can try the free features first before you finally purchase extra grammar points. We must tell you the fact that it is an expensive grammar app in comparison. But the app is totally worth it. It is designed in such a fashion to help you improve tremendously. If you are serious about improving your language skill then this is the app you have been looking for. But there are complaints about bugs. But nothing major as far as we can tell. Most people seem to be happy with the app.
3) English Grammar Test
English Grammar test is a free android app for grammar and punctuation. It is one of the popular apps in the market today. It comes with plenty of content. You can take advantage of more 1190 exercises available in the app. It is immensely helpful for you to improve your skills. There are various skill levels which will help you to gauge your progress. You can partake in the tests provided which will make sure that you get really proficient in a short period of time. It is really important to take the tests every now and then.
The app will keep track of the score of your tests and that will give you the motivation to do better. Given the app is vast; you will be using the app for several weeks before you make most out of it. If you patiently go through the various tests and lessons available in the app, you will learn lot about grammar and punctuation. We are quite impressed with the design and user interface as well. It is simple and effective. Also we did not think that ads were intrusive.