Visibility, public awareness, and engagement are important concerns for any organization. From selling cars to funding cancer research, the success of any operation will hinge on public support. This is especially true for nonprofits seeking donations and support. As nonprofits are fighting for survival, relying on public support is more important than ever. The public can only donate, volunteer, and support the work of an organization, however, if they know it exists.
Although nonprofit marketing is a vital component of fundraising and operational success, the biggest task for any such organization is to gain exposure and visibility. Nonprofits have to reach wider audiences of potential donors to ensure success. Let's take a look at some ways that nonprofits can more effectively reach their audience and widen the base of support.
Engagement Platforms
One of the first keys to successfully reaching a wide audience could rest with the selection of an engagement platform. These platforms offer customizable features, mobile and social media integration, training resources, and event management and registration. These options will help to ensure that nonprofits can reach a wide range of people and will be as successful as possible at audience engagement.
A platform such as Engaging Networks can offer advocacy, fundraising, email, and data management support. These platforms can also make it easy for supporters to create, share, and manage a personal event page with built-in marketing tools. This allows a nonprofit to engage with new supporters and drum up excitement about a cause through the efforts of current supporters. Employing a flexible, completely customizable, and innovative engagement platform will help nonprofits achieve the goal of effectively reaching their audience.
Supporter Experiences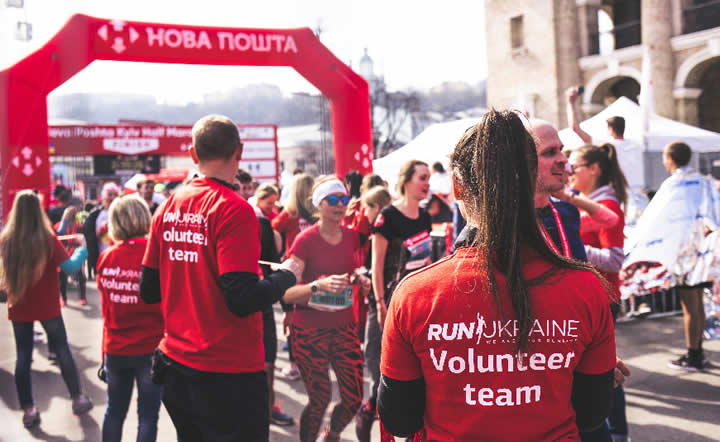 Once a nonprofit has the ability to reach a wide range of people, they must stay engaged with those people. The success of campaigns and marketing strategies will be dependent upon how organizations ensure that sponsors, donors, and volunteers have a good experience. Feedback can be used as a key part of engagement and fundraising and ensuring the voice of the customer or donor matters in more ways than one.
With any business or organization, when the customer feels as though they're valued and part of the team, they're more likely to return. The same can be true with nonprofits. When their audience feels like important stakeholders, they'll be much more likely to be involved with further engagements and efforts. Using the voice of the customer (VoC) processes and technology can help an organization engage the audience and bolster the perception of their operation. They can employ a variety of customer experience tools and products to understand their audience's wants and needs. Nonprofits can also use this information to make necessary adjustments.
Partnerships
The ultimate goal of any nonprofit is to increase visibility to get more people interested and involved in the work that's being done. Networking and partnering is a natural process for most successful businesses. They form partnerships with other businesses that can help them promote their brand and sell their products. The same is true for nonprofits. To cast a wider net and effectively reach people, organizations could form partnerships and collaborations with businesses and other nonprofits to reach audiences who might not be aware of their cause and impact. Forging a partnership could get the crucial work of an organization in front of a new group of people.
Whether it's a company's staff, a sports team's fanbase, or a restaurant's patrons, any partnership could further the cause for a nonprofit. Many businesses do team building and morale-building projects with charities. Local businesses and teams love to be associated with respected social impact organizations. Partner support can come in the form of volunteer hours or donations, but most importantly promotion and public visibility.
Finding ways to effectively reach an audience is crucial for a nonprofit to survive. With the abundance of charities and nonprofits saturating the market, organizations have to do everything they can to gain visibility and publicity. Working with an effective engagement platform, surveying participant experience, and forging partnerships are all beneficial ways for organizations to separate themselves and effectively reach the public.