All of us want to spend our entire lives surrounded by the ones we love. It is difficult for us to fathom a world without the presence of the people we love dearly. However far you may run, this world is a reality nonetheless.
We cannot predict when the people we love leave this world forever. In some cases they may be taken away so suddenly that we did not have the proper chance to say our goodbyes. There is no way to change this, however there are ways you can keep their memories alive.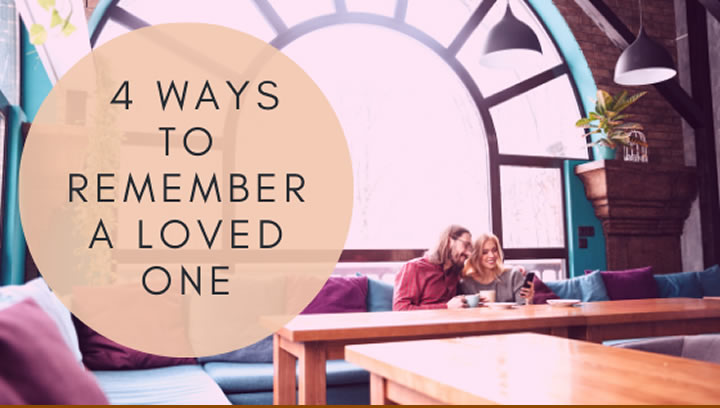 Write a Poem
Words are extremely powerful. They provide an outlet for emotions deep within your conscious which are often difficult to express. This is why writing a poem to remember your lost loved one can help you connect with them. It need not be great from a literary point of view. Simply write what you feel when you think of them.
Your poem can include your favourite memories of them. Thinking about and reliving those most precious moments will help keep their memories alive, while feeling a sense of connection. You can choose to keep the poem private, or you share it with friends and family of the loved one in physical form or in an online memorial.
Create a Personal Online Memorial
In the modern world, many people create online memorials to honour the memory of their loved ones. An online memorial is a simple and beautiful way to remember a loved one. You can upload photos, videos or write a short story or poem that you can reflect on every time you visit their page.
You can access and contribute to the memorial page at any time. It can also be shared with friends and family of the loved one who may want to add their own memories of them. Online memorials are a lot safer than keeping physical memories of the person. You can lose physical items or they can fade away. An online memorial however remains in the digital cloud forever.
Make a Slideshow of Their Life's Special Moments
Many online memorials also include the option to create a slideshow of their memories. This is simply a simulation of the photos stored on their online memorial page. Alternatively you can choose to create your own personal slideshow of their memories which represents only your photos of them. Making a slideshow helps you feel connected with them and allows you to reminisce your most cherished memories you've created with them over the years.
The process of putting the slideshow together will also evoke emotions and a feeling of connectedness. You can reflect on the slideshow during specific events like the person's birthday or anniversary of their passing as a way to keep their memories alive.
Create a Painting that Reminds You of Them
People have been creating paintings for centuries. There is something rewarding about creating a piece of art that has meaning. Whether it's creating a painting of a landscape that reminds you of them, or a simple portrait of your loved one. The process of creating it is your version of them and something that you can hang up on the wall to make you feel a sense of connection everytime you walk past it.
If you are not so good at painting, why not transfer a photo onto a canvas that you can get printed to hang on your wall. That way you can still keep their memories alive every time you pass it.
Look inside your heart, your loved ones are still alive
None of these means of remembering your loved one back will ever bring them back. However they will give you the opportunity to reflect and relive the amazing time you had spent with them while they were on this planet.