Do you feel it's necessary to make another investment for future financial security? Are you planning to invest in a second home in Bangalore? Without a doubt, the uncertainties of tomorrow have caused investors to understand the importance of future financial planning in today's modern age. They consider real estate as a profitable avenue to invest in as it offers a better ROI as compared to other forms of investment.
Owing to the ever-increasing lucrative growth prospects of the real estate sector, buying a second home can provide you with some major financial benefits. Such an investment can greatly contribute to your financial goals, long-term retirement plans, and help you lead a lifestyle of your choice. This article discusses the 5 big reasons to invest in a second home in Bangalore so as to help you take the right decision.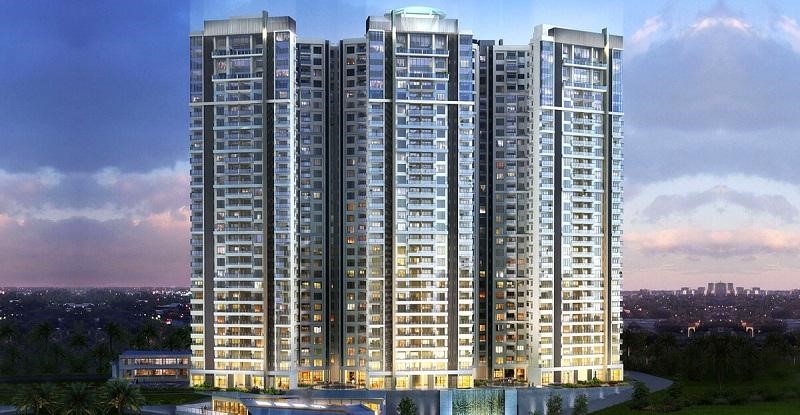 5 Big Reasons Why You Should Purchase A Second Home In Bangalore
If you are looking forward to making some new investments, purchasing a second home in Bangalore with your hard-earned money can work wonders for the fulfillment of your future financial goals. Taking all that into consideration, let us take a look at the 5 big reasons in order to understand why it is so important to invest in a second home in Bangalore.
1. Reliable And Sound Investment
The first major reason to buy a second home in Bangalore is that it's a reliable investment and you have the financial capacity to afford it. Nonetheless, investing your hard-earned money in mutual funds, equities, or fixed deposits (FD) may seem to be an excellent idea. Whereas if you consider the bigger picture, you'll realize that a second home would be your best bet.
Yes, it's very true that the real estate sector has its own ups and downs. But market trends have exhibited that putting your funds in real estate generates relatively better returns. Irrespective of the short-term downs, your investment will see appreciation in the long run. As Bangalore becomes more jam-packed, owning a second home in the metropolitan will become increasingly valuable and rare in the coming time.
2. Fixed Source Of Income After Retirement
A second home investment can contribute to a sound retirement plan and serve as a fixed source of income concomitantly. After retirement, it becomes very difficult for people to cope with the enormous monetary deficiency and meet their lifestyle expenses. However, with the ownership of a second home in a big city like Bangalore, one can enjoy financial independence even after retirement.
Such an investment can help you live comfortably during those post-retirement days. A second home could be your fixed source of monthly income if you rent it out to a paying guest in Bangalore. In addition to that, you can also relocate to your second home whenever there's a requirement or even sell it off for a huge profit.
3. Recreational Purposes
There are times when it becomes necessary to take a break from your usual hustle and indulge in recreational activities of your choice so as to de-stress your mind. As a matter of fact, the best way to make use of a second home is to utilize it recreationally. Similarly, investing in a second home in Bangalore can be inordinately beneficial for recreational purposes.
If you have a second home in Bangalore, you can occupy it with your family and friends whenever a change of place is needed. Speaking of switching from one home to another, you will not have to bear the hefty relocation expenses as both your properties would be situated in the same city.
4. Holiday Rental
When it comes to investing your hard-won money into your second home, the property that you purchase should be located at a spot which is commonly frequented by visitors. Therefore, buying a second home near a tourist destination and turning it into a holiday rental will generate plenty of income through rent on a regular basis.
And this is exactly why you need to be careful while finalizing the location of your second home in Bangalore. Besides being an additional source of income and offering great scope for a lucrative business, the property can serve other purposes as well. Being the owner of the property, you can visit the house anytime during holidays and enjoy with your loved ones.
5. Save On Your Taxes And Claim Deductions
Investors in India are always looking for ways to save on taxes which increase with every fiscal year. Nonetheless, the majority of such investors do not know that the best way to save on taxes legally is to purchase a second home. It is so because a second home investment comes with considerable tax exemptions.
For this reason, a second property purchase may be a strategic and well-planned decision since you can avail tax benefits for a home loan on the same under section 80C of the Income Tax Act, 1961. In case of purchase of a second home, you can claim a tax deduction up to 1.5 lakh on the interest payment of your home loan.
While you have the ownership of the property, you are also saving on taxes that would otherwise be a financial burden. Thus, this is the actual benefit of buying a second home.
Final Words
These days, it has become extremely important to capitalize on multiple avenues at the same time as an individual cannot create a financially stable and secure future with just one investment. Apart from financial advantages, a second home also offers a great deal of recreational scope which means that you can easily switch homes whenever a change of place is needed.
Now that you are acquainted with the 5 big reasons to invest in a second home, making the right choice should not be that herculean. The profitability and growth rate observed in the Indian real estate sector makes the second home investment an apt financial decision. Having said all that, when are you buying your second dream home in Bangalore?