Smoothies are easy to make, they are delicious and you can put all the goodness into one glass. But have you ever tried a green powder smoothie? Green smoothies are a simple way to eat fruits and vegetables.
However, mixing green powder and ice cubes doesn't sound like the most delicious drink. In fact, you are probably thinking it literally tastes like fresh grass. How can green powders with organic components be prepared in an enjoyable way?
That is one of the most common questions when it comes to this particular, yet popular subject.
Luckily, there are some tricks you can use to turn an unappealing green shake into something enjoyable. Let's see some recipes and several ways to mix them. For starters, you can use fresh fruits to create a tasty, nicely-textured smoothie.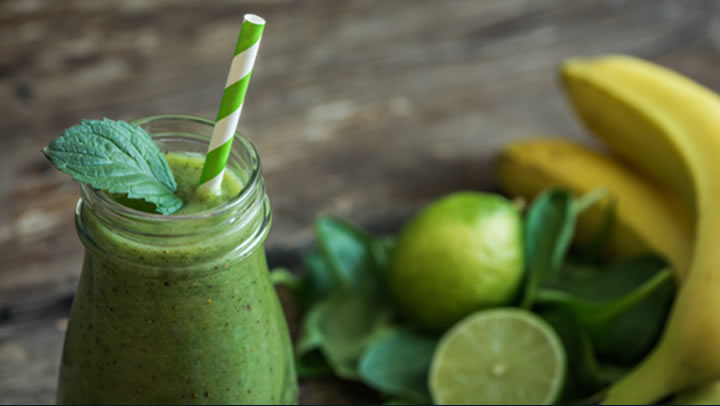 5 Green Powder Smoothies Worth Trying Daily
We all know that vegetables are not characterized by their exquisite flavors, and even less so if we imagine them as a smoothie. But don't worry, there are many ways to make delicious smoothies with natural ingredients. Here are 5 recipes to enjoy a yummy green smoothie.
Green tart smoothie
Also known as chlorella smoothie includes celery, cucumber, green apples, and lemon juice.
You can use green powders that contain chlorella. If you want to enrich it with vitamin C, add green leafy greens such as parsley and spinach. It has a high antioxidant and depurative power which will help you to regulate intestinal transit.
Energizing spirulina smoothie with creamy cashew
You must blend cashew milk and frozen banana until you have a creamy texture. Then, add cashew nuts, and a teaspoon of green powder that contains spirulina. If you prefer, you may add some chia seeds too. You're ready to enjoy your green spirulina smoothie.
Antioxidant green smoothie
This is a creamy smoothie with high antioxidant power. For its preparation, you will need a tablespoon of a green powder, apple, celery, spinach, and Meyer lemon green juice. Then, you have to mix it for two minutes.
Thanks to its fiber content, it will also help you to improve your intestinal transit.
Pituitary relief green smoothie
In the blender, you must add almonds and water, then process for a few minutes until you get almond milk. Then, add hemp seeds to your favorite green powder and mix it with spirulina and maca powder.
If you wish, you can add frozen fruit such as kiwi, raspberries, or frozen blueberries to provide it with antioxidant properties.
The superfood smoothie
This one is a vegan-friendly and gluten-free option. It is based on spinach, raspberries, coconut milk, or if you prefer, almond milk.
And please don't forget to include green powder. This green energy booster will provide you with vitamin D and all the nutrients that only greens and superfoods can provide you. It is specially indicated to start the day.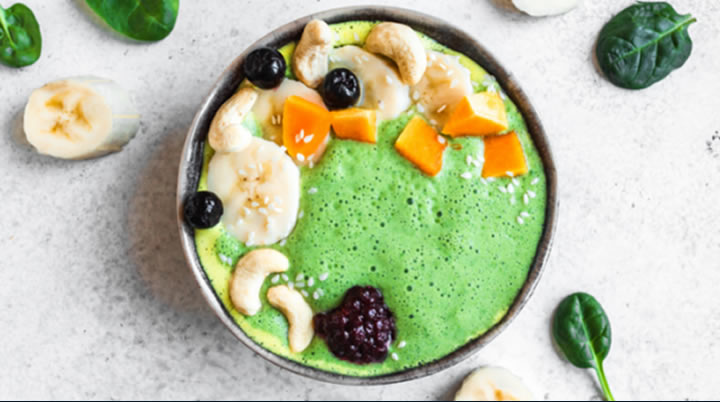 Can Greens Powder Smoothie Replace A Meal?
For real, can a green smoothie replace a solid meal? The short answer is: Yes, just like whole meals, a green smoothie can contain all of the nutrients to ensure the health benefits of a normal diet.
Keto xo review recommends checking that your smoothie has all the nutrition facts that a healthy diet should have.
That is, it has to have enough fat, carbohydrates, and protein. In general, green powders are rich in carbohydrates and a vegetable blend can supply the fat requirements.
Perhaps, one of the most absent nutrients in smoothies is protein. However, this can be solved by adding protein powder or whole grains. In addition to having all the macronutrients, an excellent green smoothie should have vitamins, fiber, and electrolytes such as potassium.
Conclusion
Green powder not only can be made into a delicious smoothie, but they also are a good option for meal replacement, as long as it is metabolically safe and well balanced with the macronutrients.
They can be prepared very quickly, which means that if you are short on time, you can still have a good meal.
Besides, if you didn't have a good relationship with greens as a toddler, this is your chance to reconcile with them.
FAQ
Can I put greens powder in my smoothie?
Yes. Smoothies made with green powders are a legitimate meal replacement option.
If prepared right, they can be whole foods. In fact, they are a popular breakfast alternative as long as the nutritional composition is balanced. It should also provide the calories necessary to carry out daily activities.
What can I mix greens powder with?
In addition to the ingredients mentioned above, you can add collagen powder to improve skin and joint health. Mix it with almond butter to help reduce LDL ("bad") cholesterol and increase HDL ("good") cholesterol.
A good alternative to sugar can be coconut water and a splash of smooth maple syrup.
What are the benefits of greens powder?
They provide vitamins, minerals, enzymes, and antioxidants. Green powder also soothes the gastrointestinal tract without the use of digestive enzymes, as well as favoring the burning of fat deposits in the short term.