Now that you have spent a huge time writing content, and building backlinks, probably it's time to see if your results are actually paying off or if they are working the way you want.
Being a blogger, it's crucial to analyze the performance, fix the negatives, and finally, celebrate the success.
If you track metrics like rankings, referrals, traffic, conversions, etc from the beginning, you will never end up at the wrong destination. If there is anything I wish I could've started a lot earlier, it's tracking SEO metrics.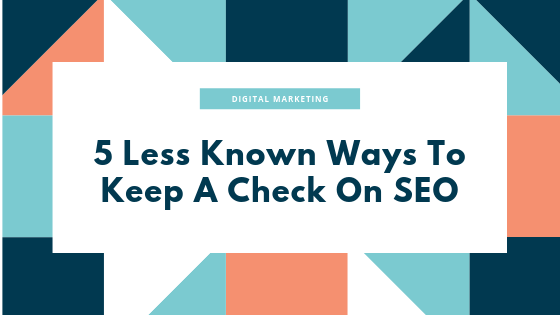 In this article, I am going to mention some ways you can keep a check on your SEO efforts. So without making any delay, let's get started.
Track SEO changes with the Google Search Console tool
I love the Google Search Console tool. Yes, the data is a bit less compared to Google Analytics, but the tool provides crucial information like impressions, positioning, or clicks from Google.
The impression is my favorite metric here. We all know impressions start increasing long before getting ranks and clicks.
For example, if you go from ranking #6 to #5, not much of the changes in traffic will be observed, but you will definitely see an increase in the impression. This is an important metric to monitor your SEO efforts.
Keep an eye on your SERP rankings via Stillio
The ranking is the key aim of any SEO strategy.
But what do you do if you have thousands of keywords and monitoring their ranks daily doesn't sound so feasible? Well, we have tools for that too. Tools like Stillio allow you to take automated organic SERP screenshots for any of your as well as your competitor's keywords.
Creating an archive can leave things on autopilot, ensuring you focus on things that are crucial.
Here's an awesome guide on how to archive website or any web page. The tool ensures that you can focus on what brings the traffic while leaving the ranks monitoring part on autopilot.
Measure top metrics via Google Analytics
In the SEO world, there are numerous crucial metrics that you must keep an eye on in order to find out what's working and what's not. These metrics include bounce rate, CTR (Click-through rate), the number of pages visited, etc.
Tracking these metrics ensure that you have complete control over your SEO efforts. You can also get an idea of which of your content is performing well and which one isn't. Later, you can use these insights to either revive old content or create a completely fresh one.
Below is some information that you must have handy all the time:
What are your major traffic sources?
Major locations you are getting traffic from.
The number of users visiting your website.
How much time these users are spending on your website?
Is your website loading fast enough?
What's the ratio of desktop users vs mobile users?
Here you can check the top Google Analytics metrics you must keep an eye upon.
Find out the organic search traffic via GA
Yes, a spike in traffic is worth being happy but unless you are tracking the source, it's difficult to conclude whether this spike is the result of your SEO efforts. By checking your traffic source once a month, you can know whether you are gaining or losing traffic.
This is the perfect indication of whether your SEO efforts are going in the right direction or not.
Knowing the exact numbers will aid you to find weaknesses and also, an opportunity to make improvements. To get this information, go to your GA report and head over to Acquisitions-> All Traffic-> Channels.
Here you will see traffic channels like Organic, Referral, Social, Direct, and Other. Here the organic channel is the most important one.
Understand the behavior flow via an analytics dashboard
Most of the people I meet are not aware of this awesome tracking method provided by Google Analytics. Although it looks a bit complicated at first glance, if used effectively, it can provide precious data about your users.
You can check this data by heading over to your GA dashboard and then navigating to Behavior->Behavior Flow. You can use this flowchart to check different aspects or views. By default, it is set to Landing Pages, but I recommend setting it by Source.
Here the flow will start with traffic source and Google will be our main concern. Checking out this metric at a regular interval can provide you with some in-depth information about users.
The tools are many, the metrics are many and it is quite normal to get overwhelmed with all the data. In this article, I have mentioned the simplest ways to keep a check on SEO. Do let us know your thoughts in the comments below.