When it comes to birthdays, it sometimes is nice to be a little extra. Extra cake, extra friends, extra booze, extra celebrations, and a little bit of extra fun. I will be honest, I have always been big on birthday parties, be it mine, or be it me organizing it for someone.
From party cones for kids to club nights to celebrating in hospitals, I have done and seen it all. But at the moment, we are living in a historical time. So, we cannot have our conventional birthday parties. But this does not mean you cannot have a party at all.
Come on, you will never be exactly that age ever, so why not celebrate it, despite the circumstances?
Of course, you will not really have it the way you had it in the past, but doesn't this make it all the more special? So below, we have enlisted ways for you to celebrate your lockdown special birthday ever!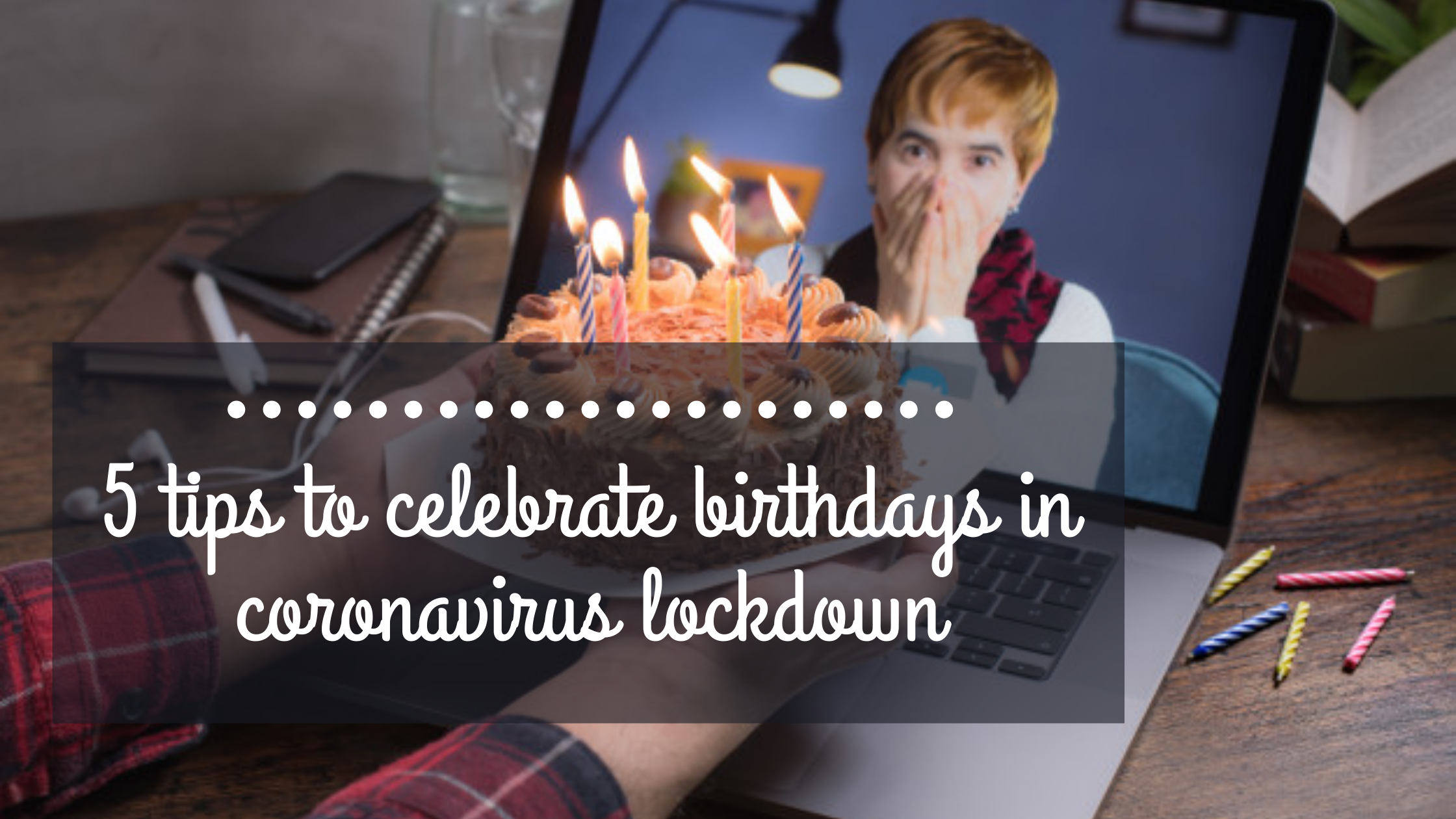 Take a day off
This pandemic has locked us into our homes forcing us to shift to the all-new WFH. But apart from that, this whole new scenario has greatly blurred the line between our personal and professional lives. But, your birthday needs an exception, right?
It should not be like any other day of the week. You are lucky if your birthday sits on a national holiday or weekend, otherwise, try getting a day off.
Give yourself the 24 hours, all by yourself. Now that it's a lockdown birthday and you will not have your friends and extended family members around; you get to spend the whole day with yourself. So, whether or not you can step out of your home, make sure you are at least not working!
No one to impress, still DRESS!
"I can't step out of my home, so why dress up?" Because it's your birthday. Yes, all these years while you looked like a diva at your birthday party, you only did it for the crowd. But this time, you do it for yourself, which is by the way a lot more important.
So hey, birthday girl/boy, keep up with that flair, the spark, and the sass, you are another year older today!
Besides, it has been quite long you haven't come out of the pajamas, your birthday should see a different you. Don't forget to click pretty pictures and post it on Instagram – the world is waiting! 😉
Have a sleepover, all by yourself
Of course, your friends are irreplaceable, but this time, why not have a night out, locked in your house, with yourself.
Netflix, your favorite food, snacks, and all the me-fun. Stay up all night, binge on your favorite series or movies, and make it memorable. Make it a night of your own!
Here are some binge-worthy series for you to explore! 😉
Imagination is the KEY
The next two points are for those who are reading this article to do something special for their loved ones on this lockdown birthday.
Hey, free your imagination and do something special. Everyone is going to video call him/her, but if you want to create a difference, you need to think out of the box.
For instance, since birthday presents won't be coming in numbers this time, why not organize a treasure hunt with a twist? From facetime to facetime, and mail to mail, you can possibly take her on a virtual gift spree until she reaches the final destination with a cake in the fridge. This is just one idea; your brain has hundreds stored for you. Just put down the wall that's holding it.
Create online Birthday cards
These unique circumstances will put you in a creative lockdown too with limited resources and limited access.
But a birthday card never grows old except this time it's going to be online. Create a customized birthday card, which they can keep with them forever. There are so many free portals or even free templates available online for you to create beautiful cards with personalized messages
Circumstances might be difficult but that doesn't mean your birthday would also be difficult. This is the first and the last time you are celebrating a birthday locked in your house so why not make it memorable?
Here's wishing you a Happy Birthday in advance!