If you're lucky enough to live in a home with a yard, don't hesitate to make the most out of it and create a true backyard oasis. With a natural escape in your own home, you'll be able to enjoy your free time surrounded by fresh air and greenery, and effectively rewind after a long day at work. What's more, a chick backyard is the perfect setting for some fun gatherings with friends and family, too.
Boost the look of your greenery
First things first – if you want to create a chick backyard oasis, it's essential that you take care of your landscape. For starters, you should get rid of clutter and weeds. If there are any tools or other items scattered around your yard, collect and store them into a shed or basement. Then, mow the lawn properly, prune the trees and shrubbery, and get rid of weeds from your flower beds. In case you want to plant more flowers and decorative plants, the best way to do it is to go along the fence. You can also designate a spot in your yard for this particular purpose. Or, you can use decorative planters to add more texture to your yard.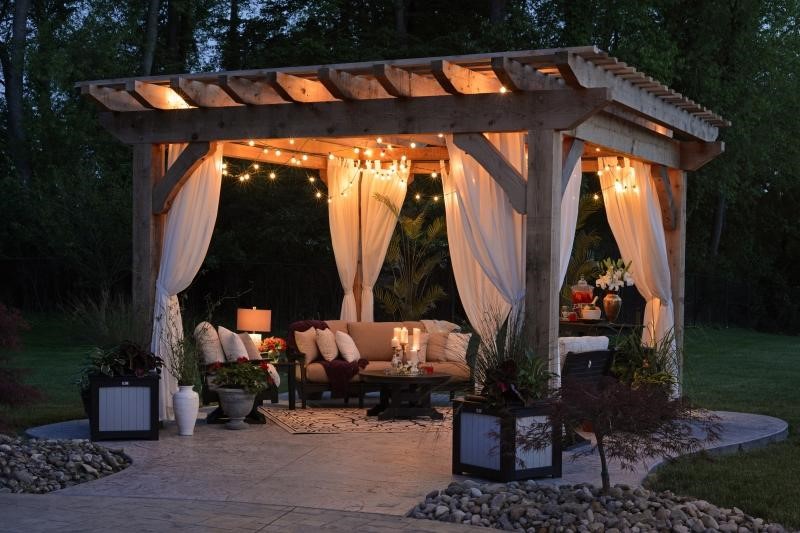 Create a deck/patio area
No chic backyard oasis can do without a proper deck or patio area. In case you like the idea, you can elicit professional assistance from Hanson smart builds services and ensure the best possible results when it comes to concrete, aggregate, sand, and decorative pebbles. Not only will this allow you to create a proper terrain for your deck/patio space but it will also affect the look and aesthetics of your garden. If possible, your deck should open up to your backyard from one of your interior rooms. But, even if you decide to go with the easy option which is a patio, adding a nice cover such as shade sail, pergola, etc. can make a huge difference and protect you from the elements.
A place for grill
If you want to go all out with your backyard oasis, building an outdoor grill will definitely be worth your while. This particular structure adds a true chic vibe to every backyard, especially if you complete it with a grill gazebo as well. Of course, there's nothing wrong with electrical outdoor grills, but you can still make things more whimsical by separating this area with decorative stones. A backyard grill doesn't mean just delicious food but the ideal spot for fun gatherings, too!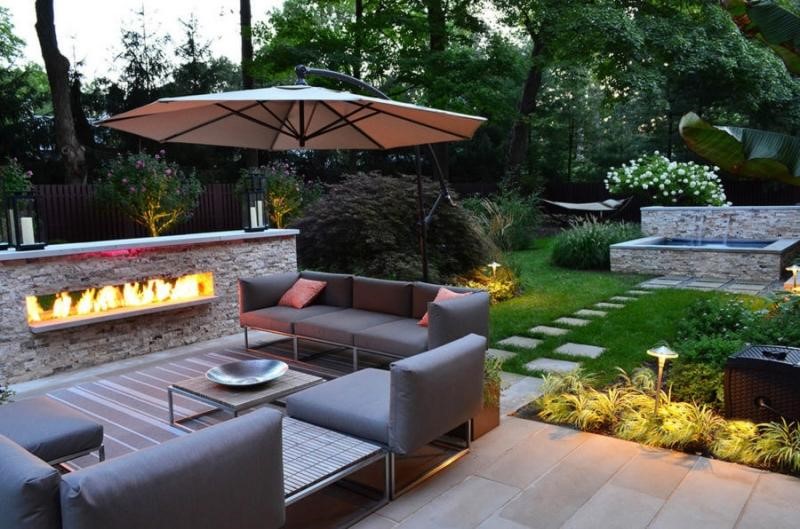 Add comfort with outdoor furniture
One of the biggest backyard trends includes bringing the living room look to the outdoors. In that sense, don't hesitate to spruce up your deck/patio area with attractive and comfortable furniture. And if you have installed the appropriate cover, you'll have more freedom with your choice of materials as well. Obviously, you should work with your particular space and layout to create the most relaxing atmosphere. If a sectional is not possible, opt for comfy chairs and cushion benches and maybe even outdoor recliners, all set up around a cozy table.
Let there be light
You can't have an ideal backyard oasis without adequate lighting. After all, people tend to spend their time relaxing on their own or with friends and family in the evenings. This is why you want to make sure that the area is properly illuminated. Motion-sensor lighting is a great choice, especially around the deck/patio area. However, don't forget about your garden where you can light up the path with outdoor floor lights. For a more whimsical touch, there are always torches and fairy lights.
Transforming your backyard into a true chic oasis might take a bit of your time, effort, and investment, but the end result will make it all worth it. Not to mention that such a project will considerably boost your home's resale value.