Getting out of your car to open the gate to your home can be frustrating, especially under certain weather conditions, such as a rainstorm. Additionally, many people have fallen victim to carjacking the moment they disembark from their vehicles to open their gates. However, the good news is you can avoid these unfortunate incidents by installing a fully automated gate to your home or office. Here are the 6 advantages of having a fully automated gate installed at your home,
Automated Features
An automated gate comes with improved security features, unlike a manual gate that can be easily tampered with. With an automated gate, the major advantage you have is that you can fully control access to your home from anywhere. For instance, you can control the gate from your smartphone or you can program it to open and close at the usual time you leave home for your work. You can also use a remote control to open your gate whenever you are leaving. With this system, the gate is programmed to close automatically after a few seconds when your vehicle has safely passed. This will help secure your property since the gate cannot be opened by anyone without a proper device.
Convenience
To enjoy the experience of opening your gate in the comfort of your car, you should hire professionals with the skill and experience to flawlessly design your gate and automate it. Experts at https://www.texasgaterepair.com/gate-automation/ explain that you need a perfect solution for your gate automation that suits your needs as well as a sufficient budget. If you want to get the full benefits of gate automation, you should get quality gate operators, access controls, and other accessories. These make it convenient for you to operate your gate without getting out of your vehicle.
Improves The Value of Your Property
An automatic gate is attractive and it can significantly improve the value of your property. Automatic gates are custom designed to suit the needs of different homeowners and this helps improve the appearance of your property as well. You can choose any type of material that include iron, wood as well as metal and it can be designed to fit your measurements and taste. On top of that, you can also choose the perfect color that suits your needs. When you decide to sell your property, it can be valued at a good price if you have an automatic gate as a feature.
Safety
An automatic gate provides safety to your children since they cannot easily open it like they could with manual gates. This helps avoid undesired consequences such as children wandering outside, where they end up being exposed to the dangers of traffic. Furthermore, some children may climb manual gates, and this is very dangerous. However, you can avoid this by installing an automatic gate that does not open easily without a proper device to operate it. Additionally, an automatic gate can help keep your pet on the property while at the same time preventing other pets from entering your home.
Privacy
An automatic gate also helps protect your family's privacy. Most automatic gates utilize an intercom system, where a visitor without a remote control can buzz first to alert someone inside the house about their presence outside. Before you open the gate from the inside, you can verify the identity of the person. This helps you keep intruders and other unwanted visitors at bay. In this way, you can easily control who enters your property to protect the privacy of your family.
Cost-Effective
A fully automated gate significantly improves the security of your home, and this will turn out to be cost-effective in the long run. For instance, your insurance company is likely to lower your monthly premiums owing to the improved security of your home. This will save you a lot of money since insurance companies know the benefits of installing automatic gates at home. With proper maintenance and service, your electric gate can last a lifetime, which gives you peace of mind wherever you are.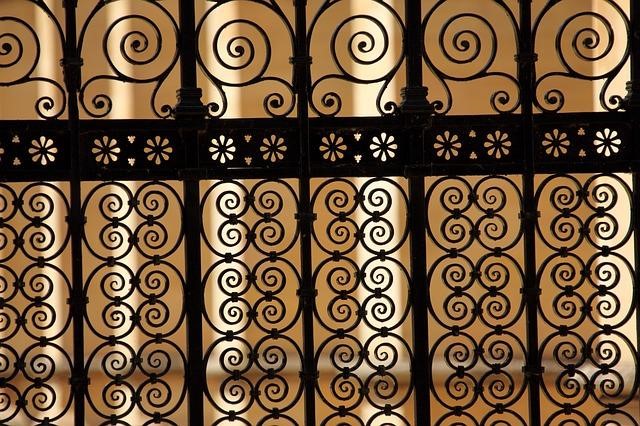 Installing a fully automated gate at your property gives you peace of mind since it helps improve your security system. You can operate the gate from any place using your smartphone, while this feature also allows you to monitor the security of your property while you are not around. On top of that, an automatic gate is convenient and it also improves the value of your property. You can choose to customize the gate to suit your needs.