Sure, the charm of an old home is something priceless. However, there are pros and cons to everything, older buildings included, and you might want to remove some of those cons and give your house a more modern feel and look. Don't know where to start? Here are a few practical reno tips and ideas for modernizing your old house.
Open up your floor plan
One of the biggest changes in interior design that we had in recent years is the switch from compartmentalization to open floor plans. Older homes tend to be hiding all sorts of rooms behind walls and doors, the kitchen being especially well-hidden instead of open to the living room. So, if you want to modernize your space, start by tearing down some walls. An open floor plan will make your house feel much bigger and more comfortable yet you'll still get to retain its integrity. Make sure to consult with an expert during this renovation project who will determine which walls can be safely removed.
Replace old flooring
Even though replacing floors is a big project, it's one that will not only transform your space aesthetically but also give it more value and better comfort. And if you have some OG wood flooring hiding under your carpet or laminate, you're in luck! Wooden floors can be repaired even when chipped and sagging and given a nice new refinish. If you have something less stylish like synthetic floors and outdated carpets, you can replace these with modern cork or bamboo flooring for a more sustainable option or choose engineered wood and even concrete. Concrete is a good choice since it's durable, cheap, contemporary-looking, easy to maintain and very flexible when it comes to coloring and finishing options.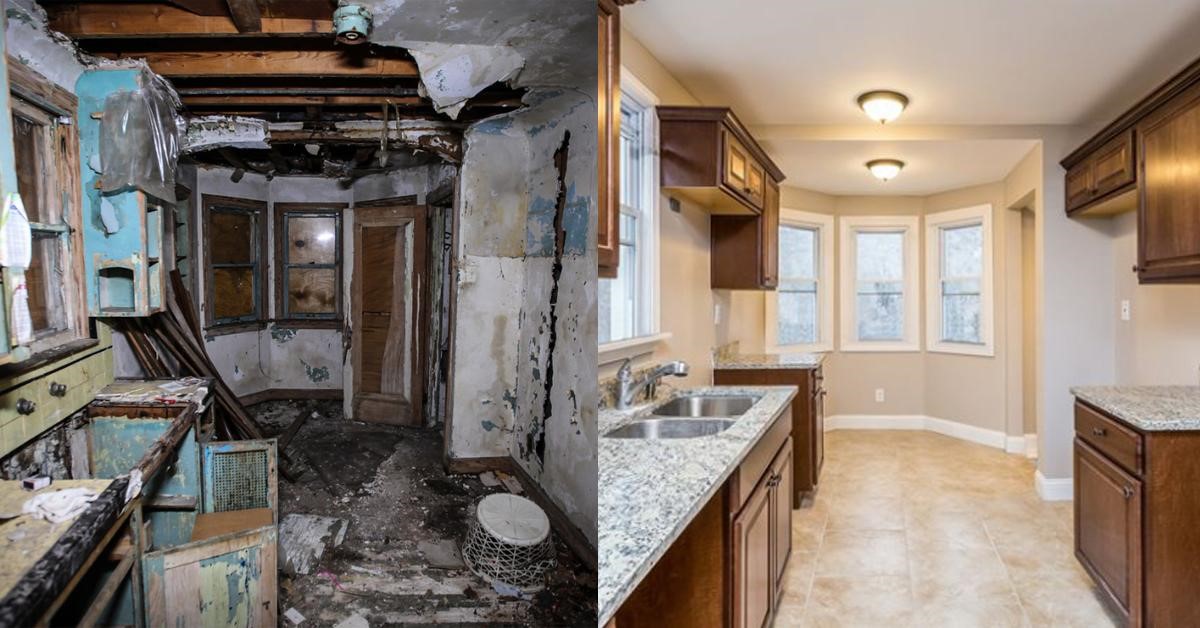 Install new windows
Old windows might look charming and unique, but they are draining your wallet every time you run your heating or AC. So, if you want to modernize your home, make sure to tackle your windows as well. Replace your old and leaky windows with something energy-efficient like triple-paned windows that are super-sealed to keep the cold, heat and noise outside. Fiberglass windows with wooden cladding can even be painted to match your exterior, but all in all, you'll be more than satisfied to see your bills fall and your comfort improve.
Modernize your appliances
Modern appliances are so much better than old ones in every way—they provide you with better performance and have a much more elegant look. Also, they are more eco-friendly and tend to waste less electricity and water which is very important in places like Australia that aim to become more sustainable. However, before you hit the stores for some new appliances, make sure to upgrade your home's power supply so that it can support your new AC, washing machine, stove and other appliances. Have an experienced level 2 electrician from Sydney at your disposal since every time you mess with your power supply network, you need to call accredited service providers. Any changes, upgrades and renovations to the power supply require level 2 ASP to handle the work, so keep that in mind.
Choose new countertops
If you have an older house, there's a chance that you haven't updated your countertops in decades. However, that's a huge mistake since this is one of the easiest, quickest and cheapest ways to modernize your home. Today, you can find all sorts of amazing materials from lux granite to more affordable butcher blocks, stainless steel and even uber-modern concrete countertops. If you're planning a more complete kitchen remodel, make sure your countertops match your overall look.
Refresh the exterior
This might be the trickiest of all updates to your old home. If you want to modernize the exterior of your house, make sure to research some period-correct enhancements that won't disturb the integrity and history of your home. Many modern materials can also match the look and style of the original home but will give you better durability and comfort. For instance, let's say you want to replace your wooden siding, now you can opt for treated wood that will look just as attractive but be more weather resistant and durable than regular wood.
These renovation ideas will not break your bank, but will definitely give your old home and improved and updated look and feel. Your house will look better yet still get to keep its old charm and coziness!