When traveling to Phuket, Thailand, for your holidays, you will want to make the most of your time in a foreign land. A great way to explore is by getting your hands and feet dirty in various outdoor sports activities.
Whether you are an adrenalin junkie or looking for some quick easygoing sports activities, you have a range of options to choose from. While holidays are when people relax and do nothing, participating in fun activities is a great way to try new things and stay active.
In this article, we will explore some sports activities that you can enjoy alone or with your family:
Water Sports
While the beaches of Phuket are pretty attractive and astonishing, each of the beaches offers a variety of water-driven sports. Water sports are one of the major attractions on the land as you get to spend time at the beach and have an adventurous experience in the water.
Some of the most favorite sports are surfing, parasailing, snorkeling, scuba diving, kite surfing, banana boat, and so much more. Each water sport will create a memorable experience and have the time of your life. The instructors present will guide and ensure that you have a good time and be back at home safely.
Muay Thai
If you ever wanted to learn Muay Thai, learning in Thailand is a fantastic choice. Millions flock to the beautiful land to learn this popular sport and train with professionals. In Phuket, you will find a number of gyms that offer Muay Thai training and help you stay fit.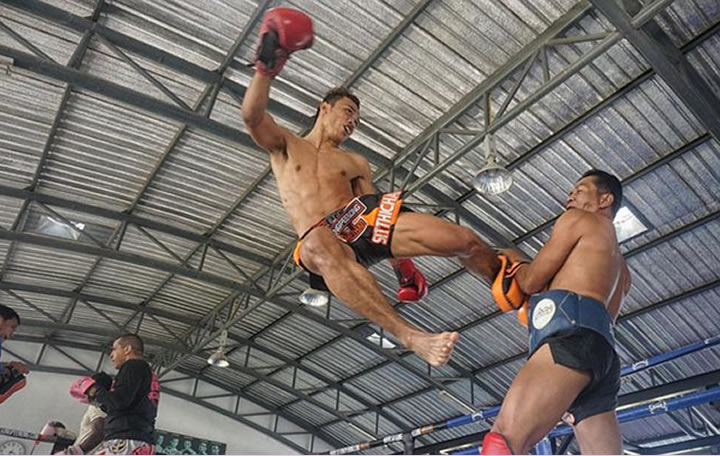 Even though you are on holiday, you can opt for brief training sessions to enhance your holiday experience. You have an option for private or group training, so depending on your goals and the time you have left in Phuket, you can choose the right trainer.
Check this review of muay Thai gyms in Phuket by Thailand Nomads and choose the best one for you.
Golf
Phuket is truly remarkable, and the beaches and mesmerizing mountains attract people from all over the world. The city is also considered an excellent golfing destination covered by stunning and picturesque sceneries.
Not everyone is into golf but playing in Phuket is an amazing experience as the terrains are quite challenging and unique. Most of the golf courses are craved in the northern half of the island, so if golf is on your itinerary, then consider staying away from the south.
Shooting Range
Getting away from the daily stresses of life is essential, and relaxing on a beautiful beach in a foreign might be what gets you going. At the same time, some people need to relieve their stress, and a shooting range is a fun and thrilling experience.
Traveling to another country is exciting, and learning to shoot a weapon can be a powerful experience.
Each range has professionals who guide and direct customers in the right shooting techniques. At some ranges, you will have a collection of weapons to choose from and test your shooting skills.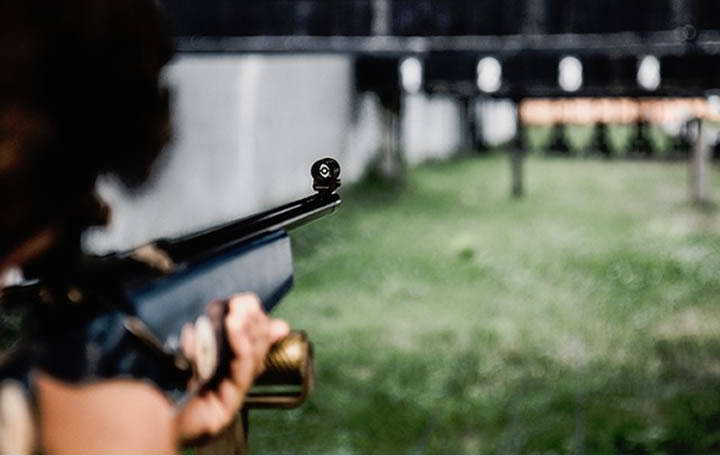 ATV Riding
Test your riding skills in an ATV and enjoy racing off the road.
Driving in the city can be boring because you are restricted to the road, but when on an ATV, you can race across rivers, dirt roads, jungles, local villages, and so much more.
This also gives you an opportunity to explore the outskirts of the beautiful island as the routes are often surrounded by stunning views of nature in its true form.
The best thing about this is that you do not need any experience, and you can hop on an ATV and enjoy your ride. Some places in Phuket even have motocross bikes where you can race your friends by riding through rough and tough terrains.
Ziplining and Bungee Jumping
While these two are not actual sports but are fun adventure experiences. Keep in mind that there are a one in a lifetime experience unless you are afraid of heights. The ziplines often take you through rich green forests, thrilling as you hang on to the rope.
Family and children are allowed to make the most of your opportunity.
When it comes to bungee jumping, it is probably one of the scariest things you need to freefall from 10 stories and above. It is quite similar to skydiving, except that you are tied to a long, strong elastic rope that will bounce back.
Conclusion
These are some exciting and adventurous sports activities you can do during your time in Phuket; make sure you plan your trip well to have an enjoyable and memorable experience.
Having a bucket list of things to carry when traveling to a foreign land is important, check out these quick tips and carry these major essentials.