Are you tired of tedious documentation procedures and boring paperwork while submitting your tenders? It's time to switch to e-tenders in which you will not only be exempted from writing down huge drafts but will also be able to facilitate the tender-making procedures more smoothly and accurately. Moreover, tendering that is automated through digitised media is bound to be faster as compared to doing it manually. So with advanced e-tendering procedures brought about by various procurement and tendering applications today, speed-up finalising your contracts and submitting them on-the-go in a few simple mouse clicks.
What is E-Tendering?
An electronic tendering or e-tendering system is an internet-based process that enhances the tendering procedures. Right from advertising to placing and submitting the tender-based contracts, one can carry out the whole process of tender management online. E-tendering also includes the act of exchanging of all significant documents in the digital format via the electronic media.
Why is E-Tendering Necessary?
Manual tendering can be quite troublesome and can take up much longer periods of time up to three months or even more to finalise a contract. Moreover, the conventional tendering procedures also used to be much more pricy for both the buyer and the seller. Firms including both small and large scale businesses are turning towards e-tendering as it eliminates paperwork or other paper-based transactions, thereby encouraging a speedy and efficient information sharing and exchanging procedure.
E-tendering tools are being designed to simplify tendering and procurement management and allow the users to get it done by saving time and money. Additionally, one no longer needs to scurry around from place to place for accomplishing tendering projects as the users can find all of their tenders under one roof. Evaluation tools in an e-tendering platform can even automate the comparison process while analysing various tender documents.
What is TenderWizard Software?
TenderWizard is a robust tender management software that enables the user to experience next-generation order and tender management. It is an end-to-end solution that offers a smooth buying and selling of your products and services through tendering, thus, enhancing the seller-buyer relationship. This application simplifies buying processes and reduces procurement expenses to create a dynamic market place to ensure increased transparency and efficiency in the tendering operations. It follows the best tendering practices that make sure that you get the desired result in the minimal time possible.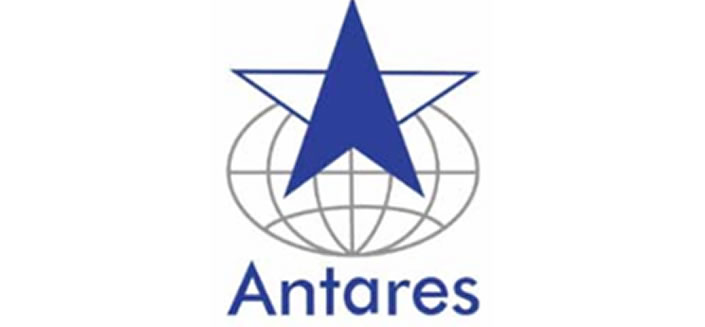 Things To Look for in an E-tendering Software
You must ensure that you are able to carry out procurement and tender management efficiently, in a time-efficient and productive way. You must ensure that your procurement software takes e-tendering operations seriously and enhances the growth of your organisation. So, here are some factors that you must look for in any e-tendering application before opting for one.
Seamless integrations – Make sure that your e-tendering software integrates and syncs smoothly with other ERP of third party apps to increase productivity.
Clean UI – A simple and easy-to-use interface allows one to save time, money and efforts.
Fast and flexible implementation – It's no point wasting time in cumbersome deployment methods while getting started with your app. So, go for one which offers flexible setup and implementing procedures quickly.
Smooth approval workflow systems – Your software must be able to maintain a smooth flow of your tenders and projects from user to user, thereby reducing your time.
Flexible budgeting – Your tendering software must be able to help you in making informed decisions when it comes to budgeting and handling other financial accounting processes.
Quality customer service – Your e-tendering platform must be able to provide you with effective customer support either through live chat sessions or calling facilities for resolving any issues you might encounter while managing your tenders.
How Can TenderWizard Help in E-Tendering?
TenderWizard supports a wide range of tendering activities, depending on the workflow concepts. Starting from making tender announcements, vendor registration, tender form processing to negotiation and finalising of tenders, this application supports it all. It comes with a series of order management features, including the following –
Tender Management – Have a quick view of all your tenders at one place and manage them in a hassle-free manner anytime anywhere. You can generate quotations, register your third party firms and partners in real-time and perform a cost analysis. TenderWizard allows you to produce and supervise all your tenders effortlessly. You can also view past activities and tender histories so as to handle them with greater efficiency.
Procurement Management – TenderWizard offers regular circulars and notices regarding tenders and contracts as announced by various tender managing organisation from time to time. It allows its users to quickly deploy the news updates about various circular announcements made by the central government, different state government departments and wings, public sectors, corporations and others.
E-Registration – With TenderWizard, you can quickly register to all third party contacts like vendors, suppliers, dealers and contractors. This feature enables you to save and access the contact information, project details, qualification and relevant photographs of them as well as other significant references.
E-Procurement – The flagship module offered by TenderWizard automates your tender procurement tasks completely and incorporates end-to-end solutions for auctioning your tender contracts.
Online Payment Gateways – Integrated online payment platforms are embedded within the interface of the software with the help of which tender managing firms can provide links in their quotations to redirect the end-user to payment gateways for ensuring a smoother payment procedure. Moreover, it can help auctioneers to make payments in real-time and collect them instantly without any hassle.
Multiple Tenders – TenderWizard enables you to manage several tenders at the same time without hindering other projects and bids, thus ensuring that you can manage your files separately. The effective document management feature of the app also allows you to save all your important documents and files at one place, without losing any so as to avoid making multiple entries of the same record.
Complete Audit Tracking – With this feature, you can track the progress and status of your tenders and contracts as well as to debug or troubleshoot all occurrences of an issue or manage any changes that might affect and hamper your overall e-tendering experience.
With such efficient and innovative web-based tender management software, you can stand out in the crowd and boost the ROI of your business.