COVID-19 has changed so many things and situations. In this New Year resolution, again, you might have motivated yourselves for more and more workouts and getting fit into a shape.
However, this pandemic stopped you from visiting customary gyms and having professional gym training. But don't think much, if you're passionate about it you can create one at your home by avoiding some common home gym mistakes.
Setting up a gym at your home is not a difficult task, many people have already built up a home gym. However, do you know why they're not satisfied? Let us tell you!
They might have set up an expensive home gym with lots of gym equipment, but they might be making these common mistakes like forgetting the ceiling height or buying extra instruments, etc.
Well, we want you to achieve your fitness goals, that's why we are here to help you. We will be guiding you on what NOT to do while setting up a home gym. If you win to make a perfect home gym and avoid these mistakes, you will be much more satisfied at your home gym than the traditional ones.

8 Mistakes We All Should Avoid While Setting Up a Home Gym
Floor – We All Get Deceived Here, Easily!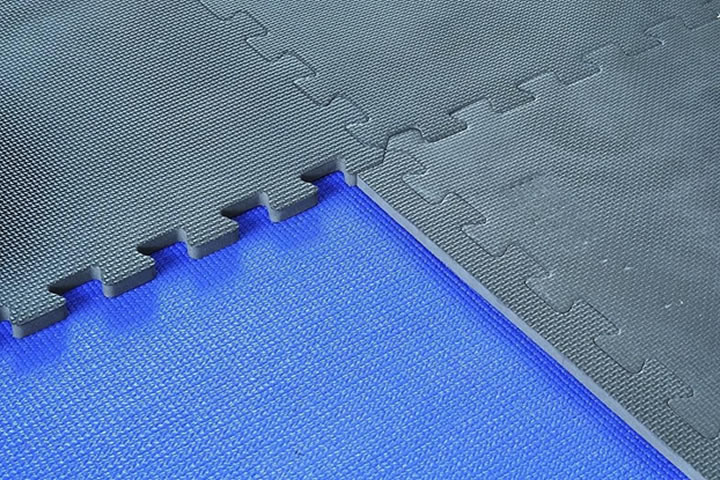 Before you bring all equipment into your home gym, MUST place some flooring mats. Don't get deceived by lightweight mats as they will destroy your concrete floor, they are not reliable. Always go for some quality and hard foam mats that can bear every kind of weight and reduce the noise created by tools.
Flooring is also necessary because it saves your knees or ankles from injury while exercising. Gym trainers or experts consider the flooring mat as a must-have essential while building home gyms. And if you ignore this thing, it would be your greatest home gym mistake because no floor means damaging tools.
Didn't Took Notice of Ceiling Height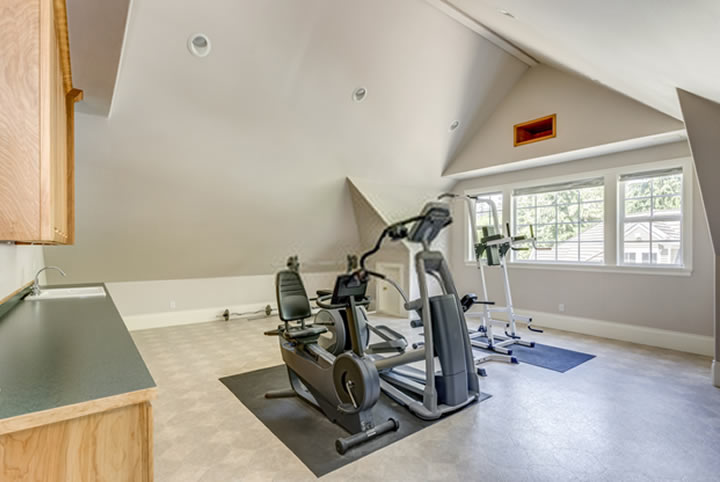 Well, another big mistake we all often do is to take measurements. We go to a shop and buy heavy and bigger equipment without keeping in view the ceiling height and we forget to measure whether it can fit into the gym or not.
Never forget to take measurements first because it will make you regret buying such expensive tools which you can't use conveniently. Well, this thing happens mostly with racks.
One more thing is to leave some space around the racks as it would be more convenient when you put back the tools. If you don't leave extra space like 4 to 5 inches minimum, it may consume more energy to put back the barbells and plates.
Buying Extra Equipment- go for 2 in 1 Tool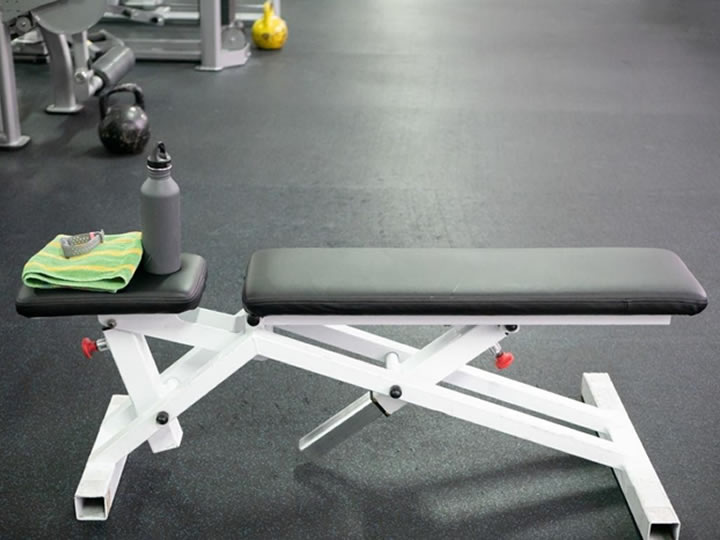 Don't just buy extra equipment! Well, we meant to say that do not buy such equipment which you don't need and also don't go for separate tools. If you're getting 2 in 1 deal with great offers and good quality tools, must avail this opportunity.
It will not only save space but also the budget because your main focus is to work out, not to set a fancy and furnished gym. More space and an uncluttered home gym will surely lift up your mood.
Blocking Natural Light or Poor Ventilation
Are you going to set a home gym in the basement? Well, that might sound good as you can fill up the bare space but wait! Working out means we want to stay calm and relaxed, too, can we be completely relaxed where there is no natural light or poor ventilation?
Well, if you have no other option you can set a home gym in the garage but don't go for a basement option. While workouts, natural light, and good ventilation play an important role, as they will help to keep your body refreshed and healthy. Don't choose such spaces which may block natural light!
Installing No Mirrors
Home gym and no gym mirror? Sounds strange! Right? So, while setting up a home gym you must keep in your mind that you are your own instructor. So, how can you keep an eye on your postures or mistakes while doing exercises? The answer is 'A Gym Mirror'.
People who complain about not getting proper training in a home gym also regret not installing a gym mirror. It's necessary because with the help of a gym mirror you can correct your mistakes. Not installing a gym mirror can be a big home gym mistake as wrong postures may harm you!
If you need guidance on where you can buy a good quality gym mirror, check out Fab Glass and Mirror, you will never regret it.
Buying Fancy Equipment – Ignoring the Functionality
Some people focus on building a fancy and furnished home gym by bringing quite heavy and large equipment, also the expensive ones. That's totally up to you if you want to create such a fancy home gym but not every expensive thing has good quality or durability.
So, instead of building a huge and pretty home gym that you can show off, focus on the quality equipment because you can't invest frequently in this expensive equipment. Try not to divert focus from your motif!
Setting a Gym on 2nd Floor
Should we tell another home gym mistake, which most people do? Well, it's setting a gym on the 2nd floor. Experts recommend not to do this mistake as some ceilings can't bear such heavy machines and weight.
Also installing heavy machinery to the 2nd or 3rd floor can be a bit difficult and what if you want to change the setting? So, try to set up a home gym on the ground floor or you can set it up in the open air, that's pretty awesome.
Never set up a home gym right above the baby's room or home office!
Let's suppose you have a great ceiling and you want to set your home gym on the 2nd floor, as per your convenience. Here you have to be clear not to set up a gym right above your home office, library, or your baby's room.
Because while exercising, jumping or using heavy equipment, you could disturb your baby's sleep or your spouse while he/she is working. So, set up a home gym from where your workout activity won't bother anyone!
Home gyms are quite an in trend these days, as we all want to rescue ourselves from COVID-19. But, staying at home doesn't mean you forget your goals and the goal to remain fit into shape and workout, is most important.
Setting up a home gym isn't a difficult task, you just need to make sure to avoid some common mistakes that everyone does. Just follow these tips while building up a home gym in order to avoid any inconvenience.