Holistic medicine has played a vital role in maintaining a healthy living. It is an approach to healthy living that uses natural elements to treat more than 70% of known diseases. Let's know this incredible type of healing more closely.
Important Components of Lifestyle:
Holistic healing works like a wonder when your lifestyle is appropriately managed and balanced. The most important aspects of your lifestyle that need to be managed should always be taken care of. John from The Holistic Millennial has shared a number of holistic lifestyle tips for treating all types of diseases.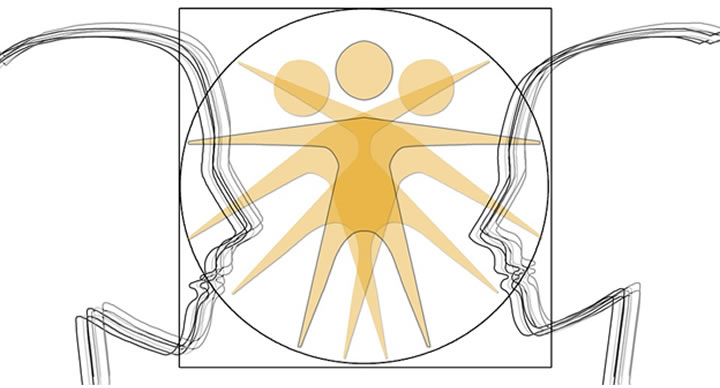 What Are the 8 Components of Holistic Living?
There are eight major components to a holistic lifestyle. It is very important that all of the components remain equally balanced because, otherwise, it is impossible to remain healthy.
Proper Sleep:
Sleeplessness is a disease that affects over 60 million Americans every year. You need to save yourself from it to live a healthy lifestyle. However, improper timing of sleeping is a major component in your lifestyle that disturbs the brain and eventually the routine.
You should avoid treating insomnia with sleep aids. They wreak havoc on your body and you may develop a psychological addiction to them, which will worsen your insomnia. You should address sleep disorders with corrective sleep hygiene modifications instead.
Healthy Eating:
No one can deny the importance of healthy eating. Keeping your diet enriched with natural fruits, vegetables, and other food items helps maintains your physical and mental health. Eating habits design your life, control your activities and affect your brain more than anything else.
You may be surprised by how many people practice poor eating habits. The CDC reports that only 10% of adults get enough fruits and vegetables, which leads to a weakened immune system, poor cognitive function, depression, lack of energy, and many other problems.
Breathing:
Breathing is a never-ending process, but it requires pure air. Improving breathing ways is important. Save yourself from polluted places. Inhale fresh morning air to avoid lung diseases.
Daily Activities:
When the mind is fresh and free of stress, you will feel more active and laziness will vanish away. Moreover, if you spend most of the day doing nothing while having unhealthy food. There is nothing that can change your lifestyle. It is the point to go think and manage your habits.
Water Intake:
Almost all of us are well aware of the fact that our body is made mainly from water and clay. When the intake of water is less than the body's needs,  the brain starts to get fuzzy and the body becomes lethargic. Therefore, dehydration is a major source of health issues.
Wakeful Resting:
If you are considering rest and sleep the same, you are wrong. Sleep is when you are not conscious. However, rest is when your eyes are either open or close, your brain must be in peace and the body must relax. Remember that using a cellphone while lying down or watching something is not going to promote relaxation. It is disturbing the mind by your own actions.
Stress Management:
You will probably notice that you often practice habits that leave you feeling stressed. You must minimize your stress not because there is nothing to worry about, but because excessive stress cannot sort the issues out. The reaction to stress is also an important factor in holistic healing. There are so many safety measures available today. But people even having problems keep on thinking it again and again rather than looking for a suitable solution.
Outlook Towards Life:
Life is not all about eating or enjoying. Your food is directly concerned with your living. The food you eat in the form of ready-to-eat meals is mostly filling 25% of your requirements and 75% aid in taking you to the doctor at a later stage of life. Someone once said that you do not live to eat, rather eat so that you can live. Change in approach is also essential.
Conclusion:
Holistic living is a good lifestyle preference. Therefore, there is no medication process, but a way to save yourself from diseases in a natural manner.