If you are interested in growing your own garden, there are some tips that can help you get started. Tending to a garden is not difficult, but if you would like to make a customized garden that looks different and unique, here are some tips for beginners.
Know your region. This should be fairly obvious, but you should know what best grows in your region, and which plants are less likely to blossom. Consider the characteristics of your gardening area and the sun exposure. It is important to understand the limits of your possibilities. You can check out the lawn and garden maintenance and hire professionals to help.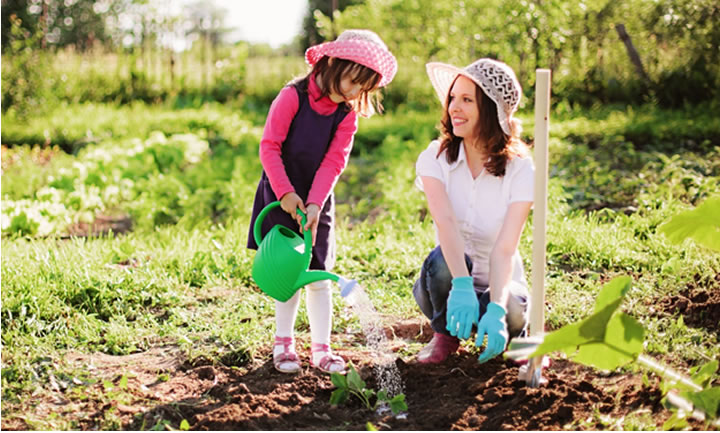 Gardening can be very therapeutic
Test the soil. It is important that you know your soil's pH and nutrient levels. You can have your soil tested to better understand what you will be able to grow in your garden. Different plants thrive in different pH levels, thus knowing your soil can help a lot.
Easy plants. As a beginner you should start with plants that are not that demining. There are plants that are considered to be "easy plants" and as a beginner, that is what you should start with. Getting used to these types of plants, will tune your gardening skills.
Make a plan. If you want a garden that is unique, it is important to create a plan. With a proper plan of where which plant will be planted, you will get a garden with different patterns that you wanted. This can also be a very fun activity overall!
Keep track. Having a journal is all about keeping track of your plants, and seeing the big picture. This way you can write down your future gardening plans and just follow your activity. Keep notes on what different plants like!
Follow the calendar. Scheduling your gardening activities by the calendar is also a good idea. Generally, there is a season for everything, and knowing when to start is important. Thus, scheduling your seasons accordingly will help you grow a nice garden.
Too much water is not good. Keep in mind that while plants need a lot of water, there is such a thing as giving them too much water. You should know how much different plants actually need, because overwatering your plants will not be good for your garden.
Don't give up! Once everything is planted and set, you might not have to work every day. However, every garden needs proper maintenance at all times, if you do not want your garden to wilt. Taking the time to help your garden grow is very important!
Be persistent if you want a beautiful garden!
Be patient. Last but not least, you need to be patient. Growing a beautiful garden will take some time, especially if you want a garden with different kinds of patterns and colors. As long as you take proper care of the garden, you should just be patient and eventually everything will bloom!