French screenwriter Ariane Hahusseau has distinguished herself by placing her as a quarter-finalist in this year's Academy Nicholl Fellowship, the most prestigious screenwriting competition in the United States. It is with a period drama about the oppression of women artists that Ariane was selected out of 8191 submissions.
Set in 1850s London, The Unfinished Sonata is Monte Cristo meets The Piano. After escaping the insane asylum where she was wrongly imprisoned, a brilliant pianist discovers her treasonous husband is publishing her work under his own name. Determined to seek revenge, she will not rest until reclaiming her greatest strength: music.
Having majored in Literature at King's College London and the Sorbonne in Paris, Ariane is passionate about the place of women not only in society but in the arts. Her master's dissertation explored the tragedy of genius women in 18th-century French literature. "This oscillation between fatality and freedom in women's fate has always fueled my stories.
I love setting my plots in the past because women had so many more constraints weighing down their lives. This contrast with our present is a looking-glass that also reflects what hasn't changed today. It is because women have still so much to conquer that they make for incredibly interesting characters."
Because women were denied the ability to create for centuries, Ariane is fascinated by the destiny of the female artist. Set in 1820s London, Madeleine's Reflection follows a rebellious young woman who escapes a convent to pursue her passion for acting. When she meets the mysterious painter Delacroix who asks her to pose as Shakespeare's mad Ophelia, the role of Ophelia consumes her, blurring the lines between reality and madness.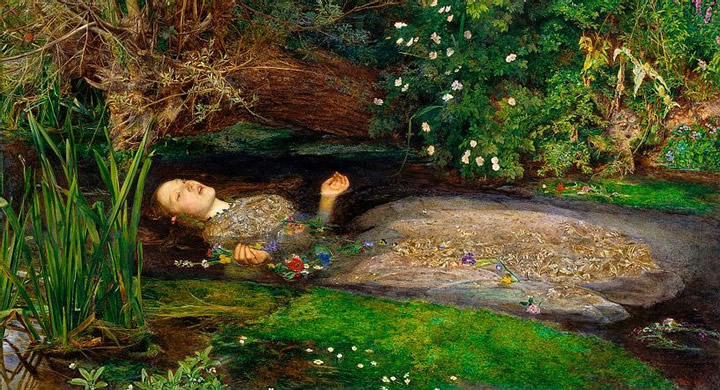 Ophelia, John Everett Millais, 1851
This other fall of the woman of genius relies not only on society's oppression but on the character's tragic flaw: her inability to let go of her roles. "I do not see female empowerment as the eradication of flawed men in favor of perfect women. This caricature isn't true to life and would make very bad art. Women should be accepted for both their flaws and their qualities. It's these complexities that should be embraced in today's cinema."
Women's freedom to be complex and manifold is explored in Ariane's TV show Shattered Faces, where a young American painter is torn between her will to paint and her duty to be a mother. Set in the war-torn Paris of 1917, Shattered Faces follows a workshop of female artists who craft prosthetic masks for the disfigured soldiers of WWI.
Because of its heavy scientific research about facial surgery, Ariane's pilot was awarded the Episodic Award by the Sloan Foundation with a $10,000 grant. "The heroism of women during the Great War is often unheard of and this story is a testimony to these women artists' faith in human dignity. They deserve to be recognized for their artistic talent and their courage."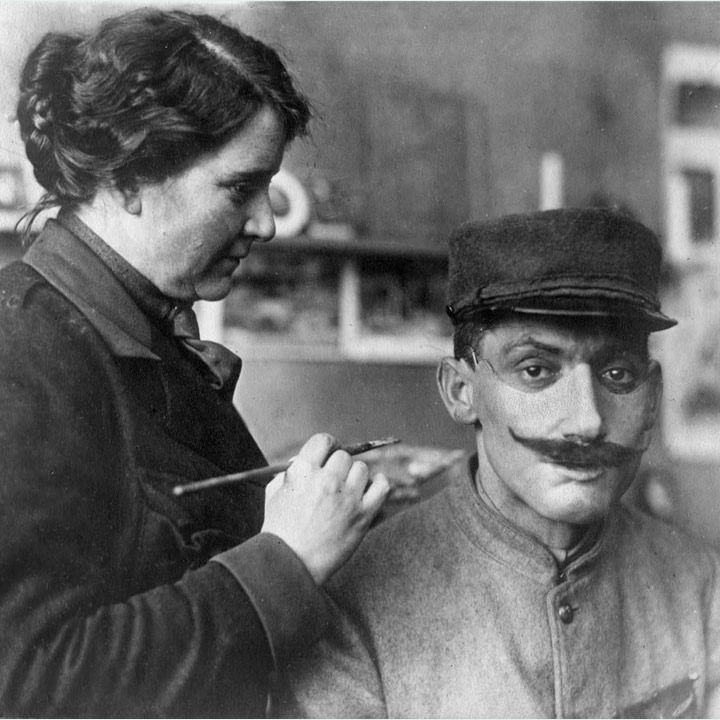 Anna Coleman Ladd in her Studio for Portrait Masks in Paris, 1917

Forced by most States to simply go home after their invaluable contribution to the war effort, women were also oppressed by religion. To tackle this heavy subject, Ariane decided to adapt the 18th-century Gothic novel by Matthew Lewis called The Monk.
In a Gothic atmosphere not deprived of social comedy, where bloody ghosts haunt dark catacombs and fat chaperones forget their naughty ingénue over a glass of sherry, a holy monk's downfall explores the source of evil, the awakening of sexuality, and the complex impact of a vengeful religion and male-dominated society on women.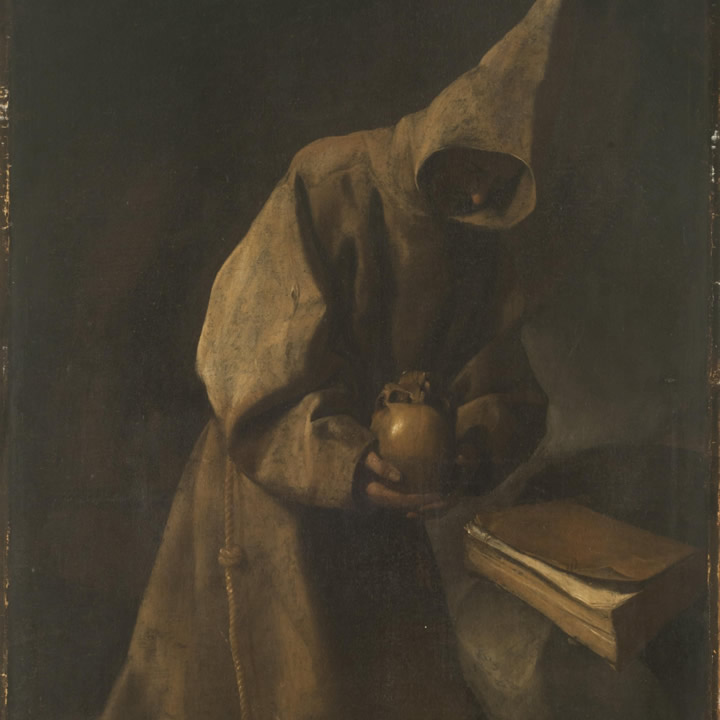 Francis, Francisco de Zurbarán, 1632
Even though period dramas are expensive and complicated to shoot, Ariane doesn't despair of their future as they have undergone an exciting renewal recently with shows like The Great. Busy with developing Shattered Faces with two American production companies, Ariane remains passionate about writing more female-led features.
"I would love to write a period drama for Joe Wright to direct. His devotion to literature and art always transpires in his movies. From Elizabeth Bennett to Anna Karenina, his heroines offer a touching, passionate and authentic reflection of the female condition."
***
We wish her the best of luck with her female-empowering period dramas and hope to see her work on the big screen soon. To become more acquainted with her screenplays, visit her website at https://arianehahusseau.hubside.fr