In Ukraine, aeronautics is a developing industry that emerged at the national level about 20 years ago. The popularization of the festival movement was the beginning of the rapid development of aeronautics in the country. One of the most famous balloon festivals is called Montgolfieria, and it is held under the direction of the well-known balloonist Sergei Skalko. The story of the festival began in 2009.
Balloon Festival Montgolfieria brings together enthusiasts and professionals of aeronautical sports from all regions of the country and annually engages international partners. The festival is held in various Ukrainian cities, such as Uman, Cherkasy, ​​Lutsk, Chernihiv, Zhytomyr, as well as in Kyiv – Ukraine's capital.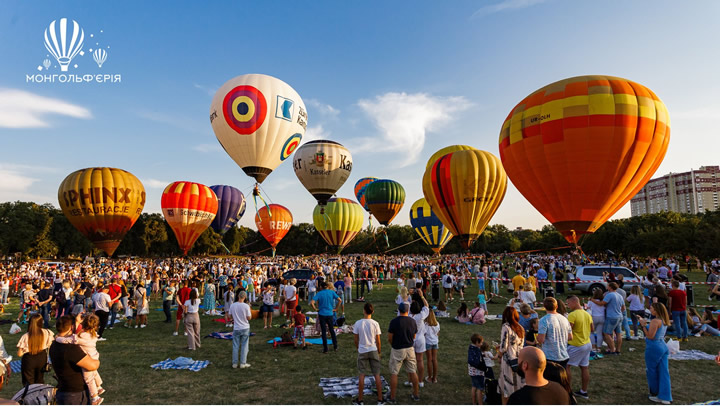 Since the end of 2020, the format of the Montgolfieria festival has changed considerably. Before that, the festival developed solely aeronautics, and its activities were focused on flight participants who got for it corresponding certificates.
On December 2, 2020, it was the first time when the festival took place in the format of an exhibition that included a cultural and entertainment program and an opportunity for visitors to take tethered air balloon rides.
The participants of the event liked the idea a lot. In 2021, the Ukrainian Cultural Foundation provided the festival financial support for the organization of a national-scale festival in conjunction with the 30th anniversary of Ukraine's independence.
The festival was held in a patriotic format under the thematic title «Montgolfieria. I am a citizen». In addition to balloons, the visitors of the festival could enjoy performances of musical and theater groups, a guest DJ, and air gymnastics.
It was for the first time when air gymnasts made their performances using balloons. Together with the pilots of the Aeronautical Company «Montgolfier» six gymnasts prepared a unique entertainment program and created a magnificent show.
During the festival «Montgolfieria. I am a citizen», there was set a new record of Ukraine –«Simultaneous raising of 30 flags of Ukraine on air balloons» which was timed to the Independence Day and the National Flag Day of Ukraine. 30 flags of 1.5×6 meters were simultaneously raised on balloons in front of 6,000 visitors of the festival and representatives of the National Register of Records.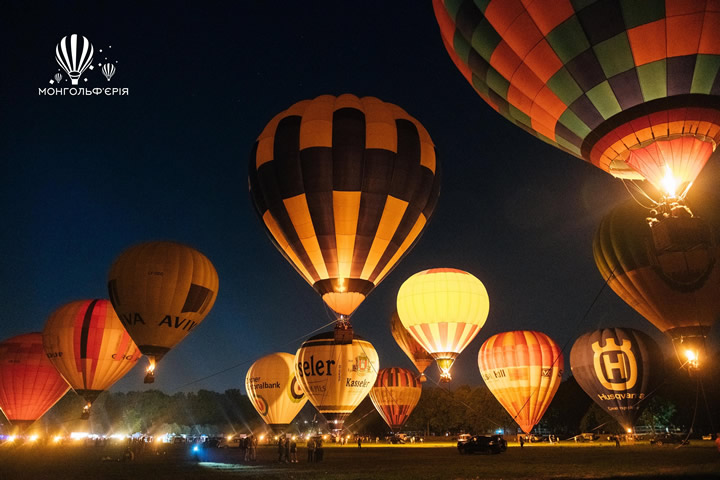 Festival «Montgolfieria. I am a citizen» set a new level of quality in the field of national aeronautical events. Now the organizers are preparing for the 2022 season and invite international organizations for cooperation for the creation of joint projects.
***
More information about the Montgolfieria festival can be found on the official website https://balloonfest.com.ua