Finding new ways to make passive income is a way for the finances to evolve and grow. Some of the most common methods require investing a lot of money. For example, buying a house and renting it out to collect monthly income or investing in the stock market.
So, what other things could you do that wouldn't require dropping a lot of money at the start.
Definition and necessity of passive income
What is Passive Income? Passive income is the money you earn when not working or while sleeping. Every one of us only has 24 hours a day. How long could you work in a day? The income from your jobs is called an active income.
You are paid for your work, and your income will instantly cease if you stop working. In order to have a better retirement plan and have financial freedom in your life, start thinking of good passive income ideas to help you earn more and work less.
Some of the typical no-money investment passive income methods
There are several well-known ways you can create passive income only by investing your talent, skills, and time!
You can start a website and get paid by advertising companies. Nowadays, many advertisers are looking for new sites to market their products and are willing to pay for your web advertisement space.
Register yourself to some SOE such as Goggle AdSense or Yahoo Publisher. You could choose to sell products or create information on your website. Ensure your website is actively running and maintained.
To earn passive income, hire someone to manage your website. There are many freelance offering their services.
If you are a skilled professional able to create high-quality content like a designer, youtube blogger, music producer, etc., you can make passive income by publishing and monetizing your piece of work.
This type of income is based on your primary job skills and depends on how much people are willing to buy your stuff. Sometimes, making a really great piece takes a long time, such as writing a book or painting a picture.
Time should also be considered your investment; please don't underestimate it!
Having passive income means you could spend more time for yourself, your family, or your loved ones.
Programmers make long-term passive income by developing a piece of software and distributing it to receive a financial reward. Mobile apps and games are pretty popular these days; millions of people download them from Google Play and AppStore daily.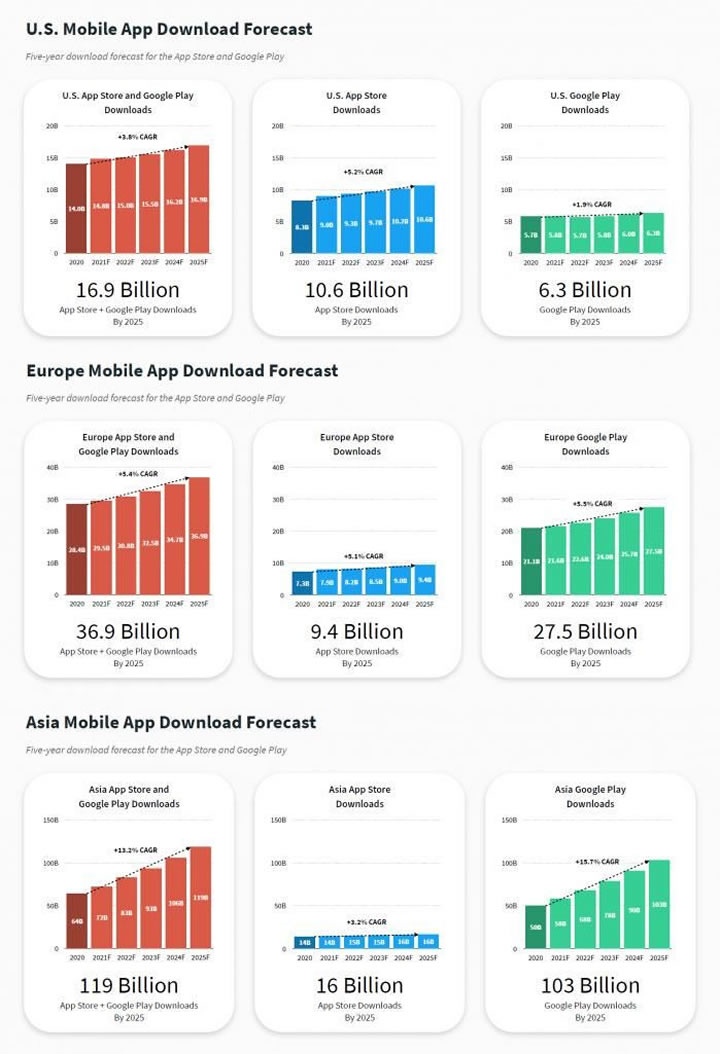 This market is booming! Only in the US in 2020 did total downloads reach 14 billion. Last year, the App Store got more downloads — 8.3 billion compared to 5.7 billion on Google Play.
SensorTower predicts that the US App Store and Google Play mobile apps and games downloads will reach 16.9 billion by 2025.
Europe had a more significant download share than the US — 28.4 billion. More specifically, 7.3 billion downloads came from the App Store, and 21.1 billion came from Google Play.
In Asia, there were 64 billion downloads on Google Play and the App Store in 2020.
AppWork platform as passive income
How can we take advantage of mobile content popularity when trying to create a long-term passive income? What can you do if you are not a mobile games developer or expert programmer?
Let us take a look and review AppWork as a potential for a stable source of your extra income.
AppWork is one of the great new unique platforms allowing people without special programming skills to earn passive revenue. Although it requires a tiny investment and a small amount of time, you will surely get an actual passive income.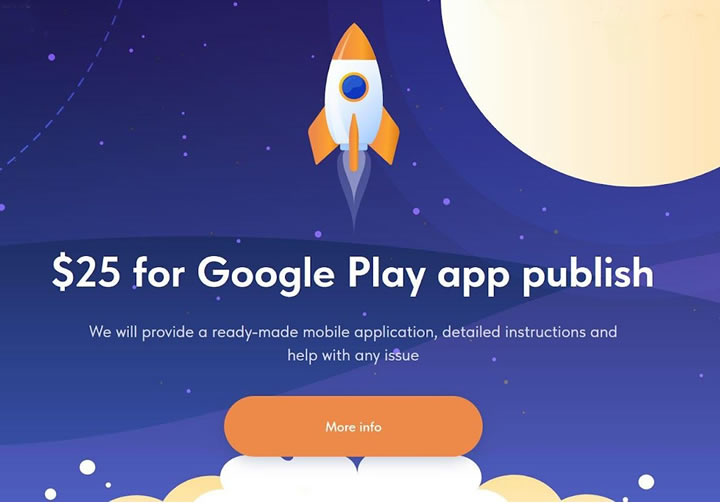 AppWork is a third-party contractor that connects mobile content developers with people willing to publish their products using their own developer accounts on Google Play.
Many developers prefer the modern method of outsourcing certain parts of work to other people to save time and human resources.
How much do you invest and earn on AppWork?
Because publishing an app or game on Google Play requires you to have a developer account, you will have to make a new one. Anyone can quickly sign up; it is easier if you already have a Gmail account.
Unlike Apple charging $100 per year for a developer account, you would only need to spend $25 to sign up for one in Google Play. But that is only a temporary investment, as you will be refunded the $25 sign-up fee entirely after completing the first task. Isn't that neat?
Considering this, we can assume this method is not a spending investment but a short-term depositing.
You will profit from publishing these apps provided to you as jobs on the AppWork website in your account.
Publishing the developer's product in Google Play certainly requires that you spend some time creating a new app release and uploading the content. But don't worry! No extra knowledge is needed beyond simply copying/pasting text and uploading images.
AppWork provides you with a detailed and straightforward manual and all the content. You just need to follow step-by-step the onscreen instructions strictly. Although, be prepared that you will be given a 2 hours limited time to complete the job.
Finally, you will need to take a screenshot of the app status in your developer account and wait for Google's review. After Google Play compliance team reviews and approves the published app or game, you will receive your first reward!
That is around $18 per one posted and approved product.
Passive income comes with every published app delivering $0.14 daily. That will provide your wallet with an extra $4 a month and $51 a year for one posted application of passive income!
You get even more – $8.5 weekly revenue if the developers decide to update the app under your account. That is another $34 a month or $408 a year! You can easily make good pocket money even if you spend only ten to twenty minutes a week updating the app.
Conclusion
We have just reviewed AppWork as an excellent passive income method. You should definitely go and check their website right now. If there's any issue during the work or anything you doubt, quickly contact their support in the online chat on the website.