Bakeries have played a vital role in the food industry. As per Expert Market Research, the global bakery market size was valued at USD 507.38 billion in the year 2020. Furthermore, the forecast shows that the industry can reach a value of USD 574.05 billion by 2026 with a 2.5% compound annual growth rate (CAGR) between 2021 and 2026.
While we are more familiar with the concept of retail bakeries, another type that helps the food industry grow is wholesale bakeries. They sell wholesale pastries instead of offering products one by one. Read on to learn more about this type of bakery.
Considering a Wholesale Bakery Business Venture
If you're wondering where stores get their cake wholesale Brisbane supplies, most likely these came from a wholesale bakery. This type of bakery is focused on catering to the bulk supply needs of cafes, restaurants, grocery stores, and other types of establishments. The beauty of wholesale bakeries is large-scale clients sign a contract in advance for you to produce the orders they need. No more waiting for passers-by to buy something from your shop as wholesale orders are already fixed.
A wholesale bakery is also flexible when it comes to location. It doesn't require you to decorate your shop so you can attract customers. Baking wholesale products can be done in any type of facility. Just make sure that the environment is clean, has the necessary working permits, and can accommodate all your needed equipment.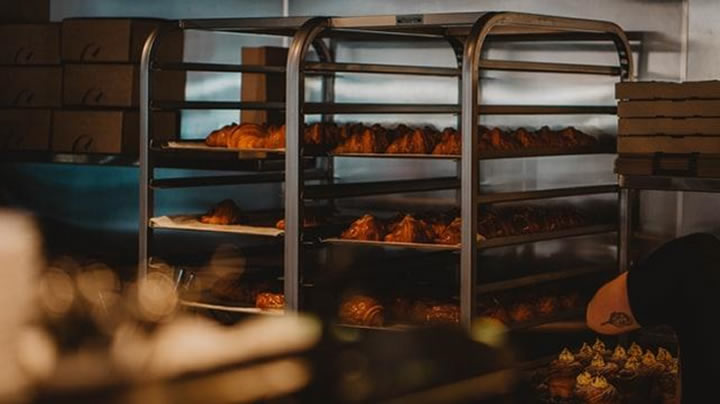 Drawing in Clients to Your Wholesale Bakery
One challenge in any kind of business is attracting clients. Whether you already own a wholesale bakery or planning to start one, this should be a part of your business plan ahead of time. So, how can you make companies choose you to supply them with wholesale pastries?
Know Your Competitors
This knowledge can help you create tactics that will not only improve your business's performance but also take advantage of your competitors' weaknesses. Check out how many bakeries in your area are into wholesale baking. Know what their products are, their pricing, and their market. This will give you an idea of what baked treats are in demand, the possible target market, and come up with a menu that your competition doesn't offer.
Identify Your Niche
The baking market is already crowded with lots of businesses offering different kinds of baked treats. Why will clients go for your baked products instead of others? Because you're different. Finding your niche will set you apart from other bakeries. Perhaps, you may want to be a bread wholesaler that specialises in a particular diet like ketogenic or veganism. Another option is to apply your take on a baked product that is unique to your cultural heritage.
Target Specific Markets
Look for businesses that need a regular supply of wholesale pastries, bread, sweets, and more. While aiming for big clients is good, it helps to be realistic. Start with small businesses in your area, like food trucks or specialty shops.
Set Competitive Prices
Wholesale clients usually expect a lower price than that of a retail price. After all, they are buying in bulk. Pricing bakery items for wholesale involves several factors, including your food and supplies cost, labour, overhead, and delivery expense. Make sure that your computation justifies your final pricing and not just for the sake of attracting clients.
Offer Free Samples
One effective way for businesses to trust you to be their supplier is to bring them free samples of your wholesale baked products. Distribute your small samples in assortment trays to your potential clients. Include your price list and other product details as well.
Conclusion
Just like a traditional bakery, opening up a wholesale bakery can also give you a good return on investment. But you need to think out-of-the-box so you can offer a unique baked product to your clients. Win their trust by proving that your baked treats are consistently delectable, not only during taste tests.