Get your space looking fresh with these amazing back to school locker hacks
School time is here again, and nothing eases the transition into a new school year like getting your locker space looking just right. Lockers are great for stashing books, laptops, pencil kits, and a number of other super practical school necessities, and schools can buy them from top companies like Premier Lockers, but to get your space really reflecting who you are there are some awesome things to add to keep you organized and show off your decorating skills.
Large or small, there's definitely a way to get your space to fit everything you need. Using either DIY organizers or objects specifically made for lockers are both great ways to keep you on track while still showing that sparkle. School lockers are the one place that you really have that's your own. You can show off your style, and your know-how with locker templates that best fit your personality.
The Serial Organizer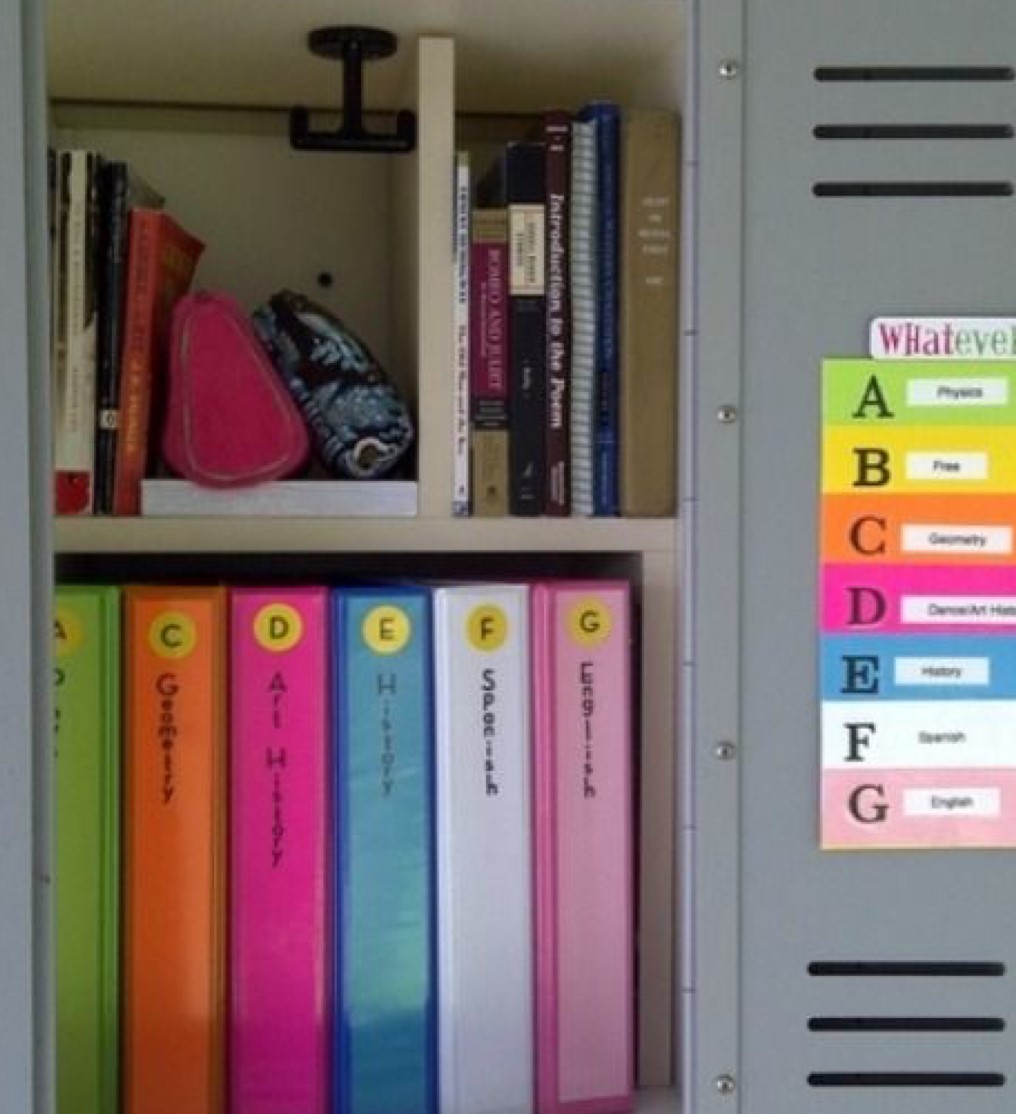 If you're all about staying organized and on point, use double-sided tape to mount a small whiteboard on the door of your locker. This way you can jot quick reminders and class schedules with ease.
Keep pens, pencils, and markers tidy by making your own stash holder. Decoupage an old, wide-mouth glass jar with different scraps of colored tissue paper to get that stained glass vibe.
Use color-coded tabs and binders to keep everything perfectly organized. Stick several pen cups to the inside of your locker and label them with the names of different friends. That way you can easily place objects in them that need to be delivered ASAP.
The Tech Geek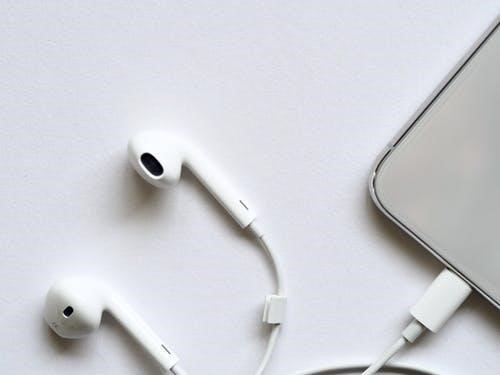 As a tech geek, sometimes it feels like you have more gadgets than actual books! Use magnetic caddies to keep space for all of your different electronics. One for your phone, gaming device, calculator, and headphones.
Sticky back hooks can help keep wires tidy and untangled. Snag an adjustable locker shelf to help keep all of your tech goods stowed separately from books and backpacks. Keeping them from getting smashed.
Make sure that you have an area to stash a few ready-made USB stick playlists, just in case bae walks by. Then you'll have their favorite mix on hand, making you the hero of their music library.
The Minimalist
Keeping clean and tidy is simple for you. You don't want anything flashy or too over the top. Clean lines and simple setups are where you shine.
For the minimalist, a few magnets on the back wall of your locker can help keep notes and projects at hand. Toss a few of your favorite photos up as well. Stick to monotone color palettes so your space feels fresh and clean, every time you open your locker door.
Pocket organizers are an ideal way to keep the things you need out of sight and simply organized. Consider applying a few sheets of relaxing tone contact paper to keep those mellow vibes flowing all year long.
The Friend Zone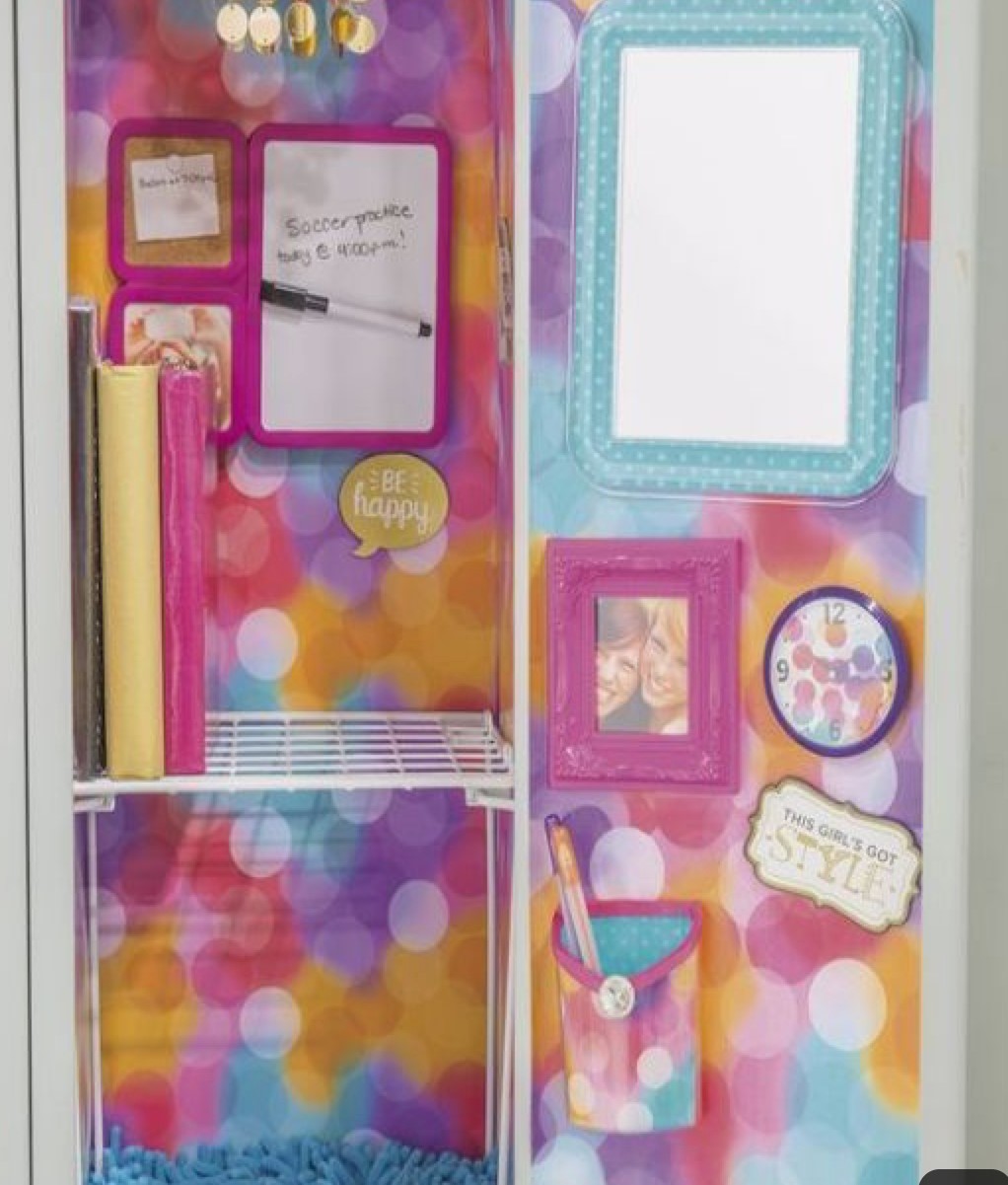 You know everybody worth knowing, and they definitely know you! You are the go-to when someone is looking for a party or a great place to spend their weekends. Your space is obviously filled with photos as well as a few emergency kits, should any potential new friend need a pencil.
Fun and funky design match your bubbly personality perfectly. Hold up colorful wrapping paper with coordinating magnets.
Use an extra makeup bag to stuff extra pencils, pens, lotion, chapstick, hair ties, and gum. This way if anyone needs anything, you instantly have their back. Learn how to make your own clothespin picture magnets to make sure that every picture-perfect memory you make this year is front and centre!
The Chic Peek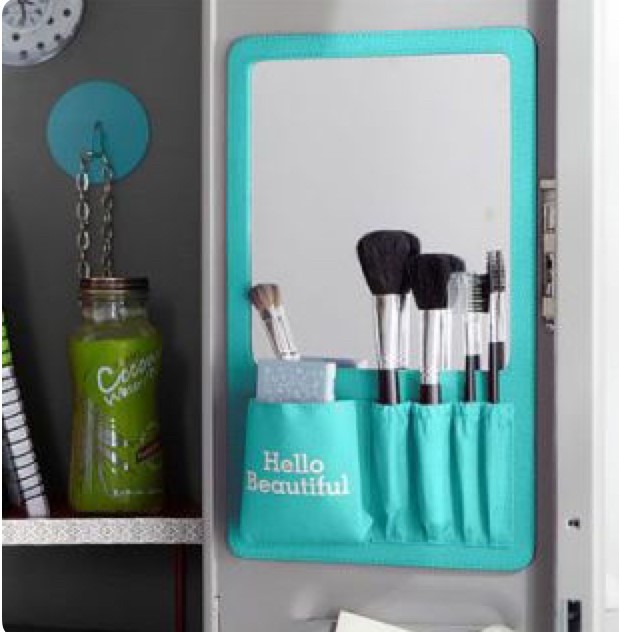 You may be the epitome of "girly girl" but it doesn't stop you from wanting everything to look it's best, while still being practical. Illuminate your space with some battery-powered fairy lights, or a magnetic chandelier.
Make sure that you have plenty of space for a mirror, keeping that perfectly applied point on point all day long. Use scraps of fluffy or fuzzy material to create a chic and soft space. Create your own paper book covers so everything matches and has that so sought after cohesive feel.
Snag a magnetic locker door organizer that you can keep makeup brushes and lipsticks in. Use contact paper to cut out star, heart, or circles and stick them along the inside walls for an inviting and fun over-the-top look.