As with choices for a lot of other things, various users who own Windows devices continue to seek for the best options for getting accurate weather updates as this ultimately affects their movement. With that said, there are various applications, tools and packages readily available online for monitoring the weather with each having its own unique selling or attraction points.
With Weatherbug, you are able to follow through on every live and forecast data on your local weather. While using the application, you will also notice that you get local advertising about businesses in your immediate or nearby locale. This is because the application has been designed to provide advertising that is based on the business' location and then push the same to users on the application. With its level of detail and forecast accuracy, Weatherbug was once ranked as the second most popular service for weather information available on the internet, with The Weather Channel just ahead of it. As a user, you will notice that this achievement was no fluke as the application is quite detailed on the weather conditions in and around your locale.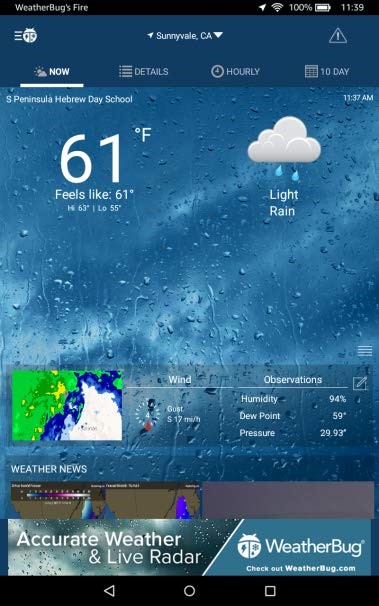 However, if one chooses not to use  weatherbug download, there are a plethora of alternatives available online but with different characteristics for following up on weather updates. Depending on what you look out for or what really tickles your fancy, some of these should really work for you, or maybe one or two might.
Accuweather
The application is able to help you keep track of the weather on any of your Windows device. Its main benefit comes when you are planning any trip to a different location and are interested in understanding the weather outlook before you go about your business. Accuweather is a great alternative for anyone who is looking not to download Weatherbug but still needs an application that can offer the luxury of being able to plan ahead. Accuweather is that application and more.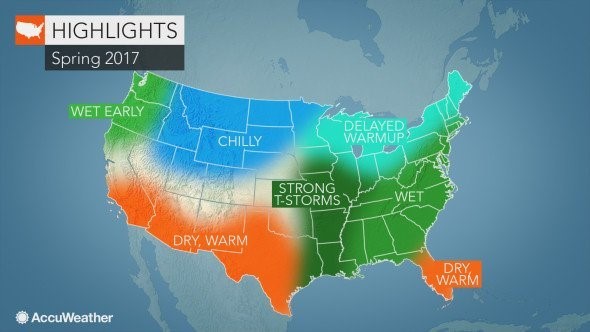 Its major con may be the fact that it uses a fair amount of battery life when it is working in the background and also does crash at intervals with you needing to restart it all over. Other than that, Accuweather is a lovely weather application.
Weather Underground
The Weather Underground application is able to provide you with local as well as long range weather forecasts on a global scale. It also functions to allow you to view weather reports, tropical weather conditions and maps for various locations worldwide.
While not being highly regarded as Weatherbug, the application is still able to offer you the average user the opportunity to follow up on the current and future weather conditions as they unfold.
Dark Sky
The Dark Sky application allows you follow through on the local weather in your locale as well as the various weather conditions in different places around the world. Some of its major features is its detailed weather forecasts as well as clear radar images. Dark Sky is also one of the few weather applications with accurate weather casts that are rarely off.
It also enables weather alerts to be sent to your device for easier updates. However, a few times, its widgets may just not work too well, although this is a minor downside in our opinion.
WeatherMate
The WeatherMate application offers you the option of getting instant weather updates for over 50,000 locations globally straight to your device. It has an easy-to-use and a very attractive interface and can display weather updates, radar images as well as a variety of weather maps from across various locations.
It is quite portable and comes without ads or spyware if you are the one who is worried about security from installing some of these tools.
Yahoo Weather
With Yahoo Weather, you are able to view various latest weather forecasts, updates, news and even alerts from anywhere around the world. What is more is that Yahoo Weather localizes how it reports weather situation in any location as it pulls up local photos from Flickr which it puts on the weather report background to make it have a more local feel.
One Weather
This application features a very clean and modern design which is able to provide you with all necessary weather information at a simple glance. You are also able to dig deeper to get more in-depth forecast if necessary. Its design is clean and very modern and lets you check details such as temperature, precipitation, sunset and sunrise times as well as Doppler radar. The One Weather tool is able to provide forecasts every hour and these are usually as detailed and extended as you may like them to be. There is also the option of an enhanced cloud layer on the radar screen which is normally available for international locations.
Checking the weather remains a daily ritual as well as requirements for understanding how to travel for business or even pleasure. Irrespective of what data you want and how you want to view it, be it a quick glance or even an all-round fun experience, the right tool is able to ensure you get a more satisfying update than just the regular. These tools mentioned above are able to offer you that and that is if you decide to get any of them rather than download Weatherbug.
To measure their level of accuracy and reliability, it is already that most new weather applications for mobile do actually rely on the data from these tools which they then go ahead and modify to fit the user interface.