Ever since Robert Downey Jr. won the world over in Iron Man in 2008, we've been hungry for more. More superheroes, more wise-cracking leads, more stories in our action movies. As comic book movies have become more elevated, so have the performances. Marvel, DC, and now Valiant are all competing for the limelight. Valiant (led by DMG) is one of the most exciting new players in the industry, so check out DMG on Facebook for the latest info.
Gone is the day of the "serious actor." Now we have classically trained actors cast into superhero roles. Benedict Cumberbatch plays Doctor Strange, Christian Bale plays Batman. Film after film, we see a new side of the actors' cast, and of the characters, they are playing.
Here are five of the best leading performances of the last five years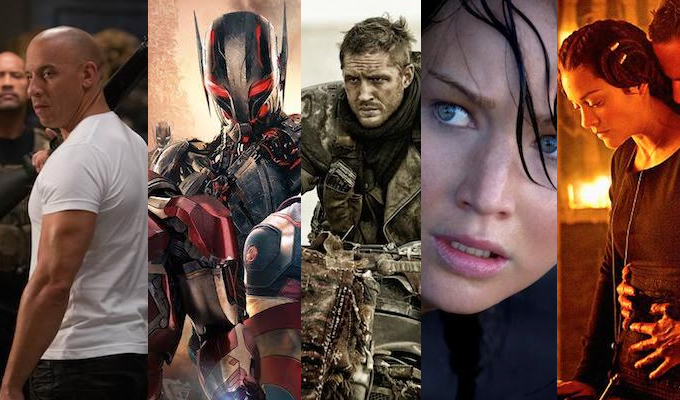 Chadwick Boseman: Black Panther
Black Panther was a movie that exceeded even the most optimistic expectations. It topped charts, becoming the highest-grossing standalone movie from the Marvel Studio Universe, and grossed over 1.3 billion USD worldwide. Chadwick Boseman played T'Challa, the king of the African nation of Wakanda. His performance inspired millions of people and is touted as one of the most seminal roles for black people worldwide.
Ryan Reynolds: Deadpool
Deadpool answered our calls for another cheeky lead and satisfied our secret wish for an anti-hero. It was the first R-rated superhero movie to be released since Blade and Punisher, which was a risk the studios weren't sure would pay off. However, Reynold's frustratingly likable main character won us over totally, and he went on to reprise his R-rated role soon after in Deadpool 2.
Gal Gadot: Wonder Woman
Gal Gadot plays the title character in Wonder Woman, and her performance has been praised for its poise and consistency throughout the film. The first major superhero film to be directed by a woman (Patty Jenkins), the combination of the two female spearheads gave Gadot room to breathe and become a warrior, not only steal breaths as a love interest on the sidelines.
Joaquin Phoenix: Joker
A character that has gained clout ever since Heath Ledger stole the show in The Dark Knight, the Joker, was once more cast on screen in his own origin story. Joaquin Phoenix, a four-time Academy Award nominee, took the title role this time around. While many were nervous to see how he would hold up to Ledger's legendary performance, Phoenix made the role his own. The movie grossed over 1 billion USD globally, and Phoenix received his first Academy Award for the portrayal.
Vin Diesel: Guardians of the Galaxy
Not one to be left behind, Vin Diesel has joined the ranks of the superheroes in any way he can, including playing a tree. Diesel voices Groot, the slow-moving, one-word character in Guardians of the Galaxy that won audiences over with his simple catchphrase, "I am Groot."
Comedic timing and fantastic animation allowed Diesel to shine in a new light, and viewers swooned when Guardians of the Galaxy 2 brought about Baby Groot. Diesel has also recently appeared in Bloodshot, produced by DMG Entertainment, and the first film to emerge from the Valiant Comic universe. You can learn more about DMG by visiting their profile on Crunchbase.