"The Microchip That Ruined Halloween" a film loaded with sarcasm, astonishment, and unexpected delights, is scheduled for release by BreakOut Music, a California-based award-winning music, film, and media company this fall.
Miriam Bavly directed this comedy-thriller, and the story was co-written by herself and Peter John, co-CEOs of BreakOut Music.
"The Microchip That Ruined Halloween" has completed post-production. It is a humorous thriller about a prisoner who has a microchip implanted by a prison psychiatrist.
His psychiatrist offers him the gift of a lifetime by allowing him to return to society, but a boorish incident at college leads to a terrible Halloween night full of hilarious, exhilarating, gripping, and dramatic events that will surprise the audience.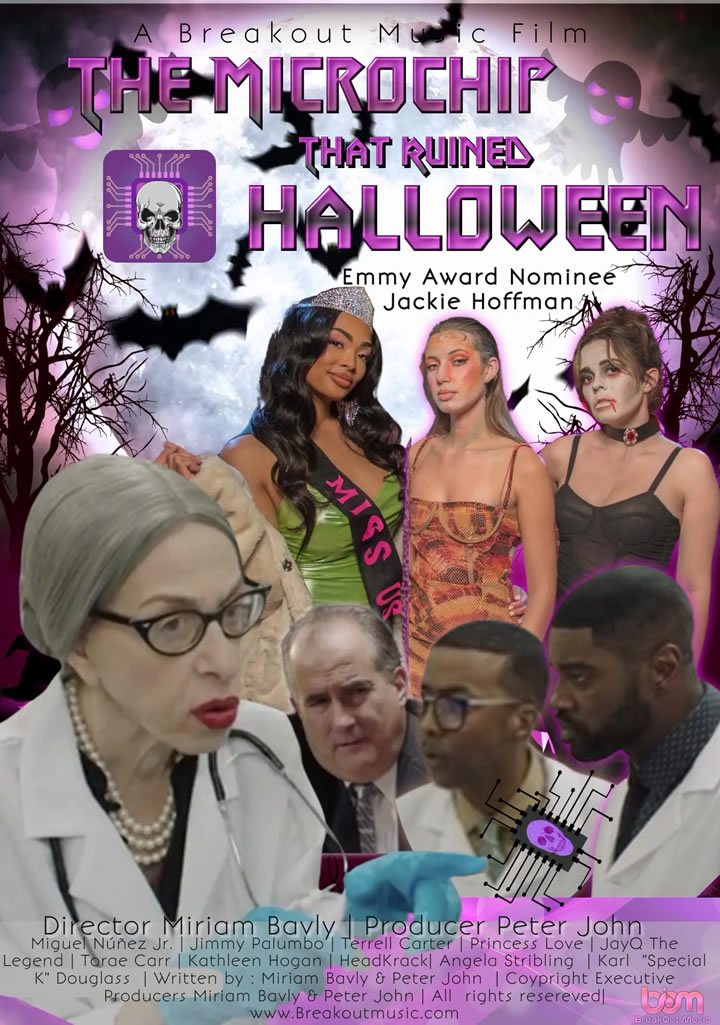 Emmy Award-winning actress Jackie Hoffman, Jimmy Palumbo, and Terell Carter, among others, star in the film.
BreakOut Music is a full-service production house and music label. Miriam Bavly and Peter John, two like-minded film buffs, founded the production house in 2019.
Miriam Bavly holds a BA and an MS in media and film production from Harvard University and is in charge of strategic planning and direction. She adds a wealth of industry knowledge, which is visible in films and music.
Peter John is an excellent artist and entertainment lawyer who has represented a number of musicians in multimillion-dollar deals.
BreakOut Music was founded with the objective of producing romantic comedy, drama, horror, action, and fantasy films that would appeal to a wide range of audiences, including young, children, and adults.
Together, they are dedicated to enhancing the visibility of outstanding artists through efficient branding and the creation of thought-provoking screenplays that benefit society.
Read more about "BreakOut Music" and their upcoming projects.
***
Source: https://breakoutmusic.com/about/