Many students feel miserable on their journey to learn math. Even if everyone is constantly seeking "off-site rescue", it is inevitable that math is still a difficult and dull subject. However, things took a turn for the better in the 21st century.
Today's students are starting to fully profit from the advantages given by the Internet and technology, in contrast to former students who could only rely on their own brains and hands to drill and calculate nonstop.
In recent years, the range of uses for AI technology has expanded significantly.
It increasingly focuses on more real-world scenarios, such as online math education. Many math apps have emerged to create a more supportive learning environment and provide students with a more effective learning mode.
CameraMath is just one of them.

A mobile phone snaps pictures of densely packed math problems with different handwriting, then the system gives solutions to these problems like a tutor. This scene has been repeated many times on CameraMath in the past two years.
What is CameraMath? How does CameraMath work? What distinguishes CameraMath from other similar products?
Let's take a closer look.
What is CameraMath?
CameraMath is a powerful math solver app for students.
It neatly integrates the photo-solving feature, online tutor support, scientific calculators, and geometry calculators. It covers all levels of math such as arithmetic, algebra, trigonometry, calculus, and statistic, and provides a full range of math help for children aged 6-18.
It is almost an omnipotent math homework helper.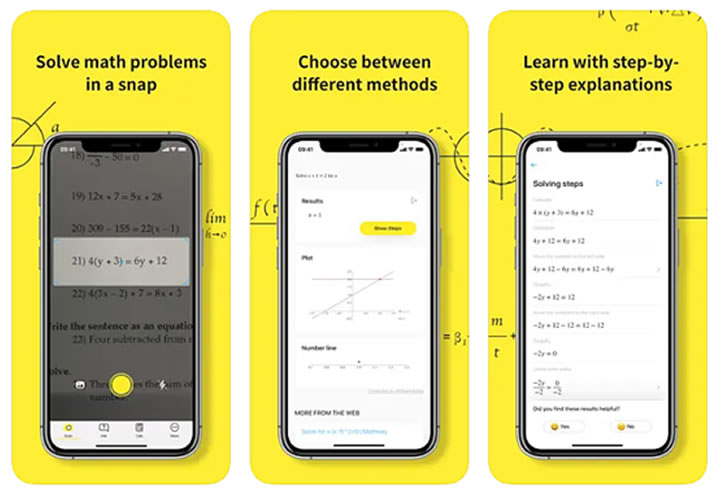 How does CameraMath work?
The majority of math apps are built on OCR technology. CameraMath appears to use a similar approach for the photo recognition process. But in fact, the recognition difficulty of printed and handwritten text is not on the same level.
Early math apps that utilized OCR technology required printed letters as the primary characters to be identified.
And the recognition accuracy for scribbled handwritten words was not that high. But the maturity of AI technology has given CameraMath the ability to recognize more complex fonts and sentences.
This procedure consists of three steps: detection, identification, and calculation.
After receiving a picture uploaded by a user, the system will first locate the formula part in this picture, including common question types such as algebra, trigonometry, and calculus.
Secondly, the system recognizes and calculates the formula using a qualified deep learning recognition algorithm, and finally displays the answer and steps to the user.
The system will also recognize it if the user uploads a text question, fill-in-the-blank question, geometry question, or diagram. However, it cannot perform these calculations itself but instead guides the user to submit the queries to the online tutors.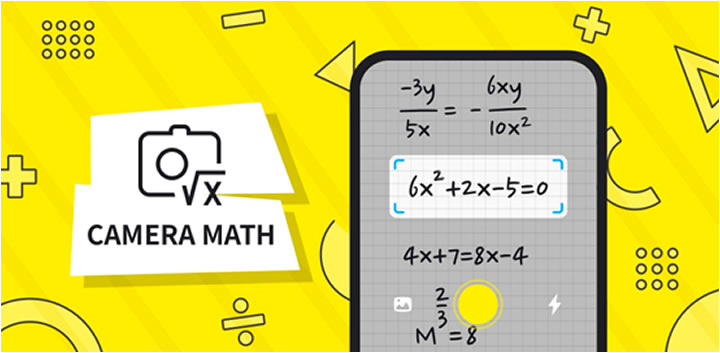 Why is CameraMath unique?
Initially, it substantially reduces users' operating costs. After a user takes a photo, the system will automatically select the calculation part. There's no need to carefully adjust the crop frame before shooting.
Secondly, it makes up for what most math apps lack. Its team of expert online tutors can provide students with more personalized math help. Students will no longer be troubled by word problems.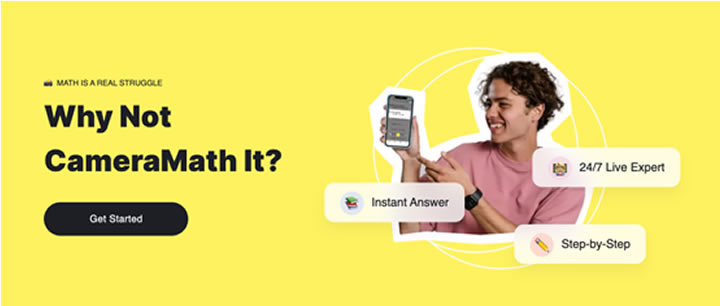 Moreover, it innovates on gadgets. In addition to common the scientific calculator, it also designs smart tools for geometry and statistics. Students themselves can quickly solve various types of math problems before asking for help from tutors.