If you have been looking for a safe and powerful tool to download videos from sites such as YouTube, Instagram, Facebook, and Twitter, check out ClipDown Video Downloader.
This incredible video downloader supports downloading videos in HD and 4K resolutions.
Also, you can enjoy parallel downloads.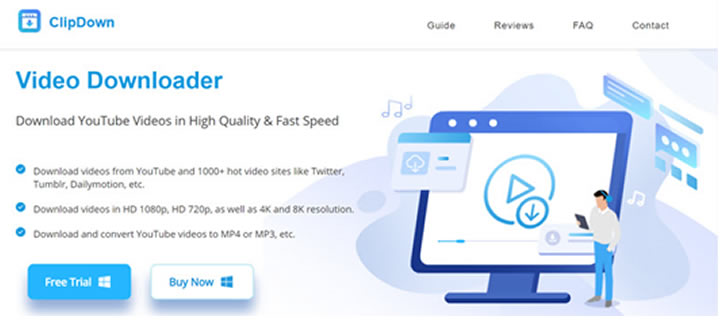 The software is compatible with Windows and Mac PCs, providing an excellent user interface and experience. If you are considering making an investment in ClipDown but would like to learn extensively about the video downloader, here is an extensive review for you. Let's begin!
ClipDown Video Downloader Review: Key Features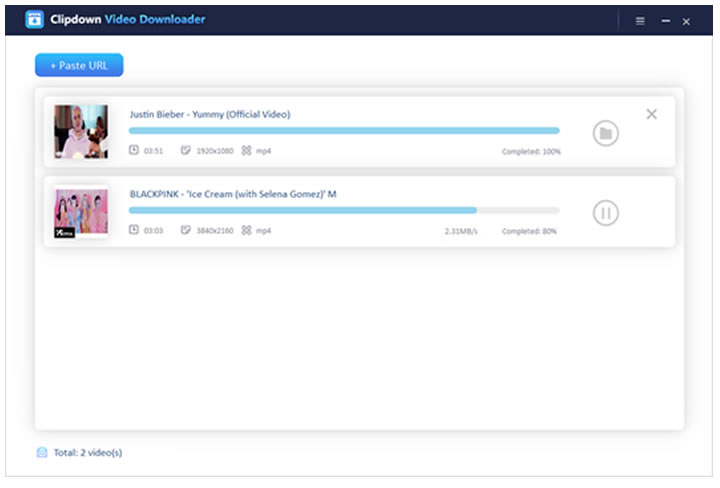 Download Videos from Multiple Websites
From YouTube to TikTok, Facebook, Twitter, and Instagram, ClipDown Video Downloader can download videos from many websites.
This makes it different from the regular video downloading software that supports only YouTube. Once you have the software installed, feel free to download your preferred videos from any websites and channels.
Supports 4K UHD Resolution
Here is another exciting feature of ClipDown Video Downloader. Every user can choose their preferred video download resolution as it supports a series of resolutions.
Most YouTube video downloaders do not support the highest quality, especially 4K and 8K.
Contrarily, ClipDown enables users to download videos in HD 1080p, 4K, and 8K quality from YouTube. Get your favorite movie downloaded at the highest quality.
However, if you want to download a small size, you can opt for 144p low-quality.
Faster Video Downloads
No one ever wants to deal with download issues such as slow download or performance lag. To save yourself from such troubles, ClipDown Video Downloader is your best bet.
With the software, you can download even the highest video quality, 8K at 60 frames per second. This high speed ensures every download is completed as quickly as possible. You don't have to wait for hours to watch.
Download Videos in Bulk
Here is another exciting feature on ClipDown Video Downloader that allows users to download multiple videos and playlists simultaneously. Hardly will you find any other video downloading app that supports such functionality.
Also, users can copy and paste close to 15 links once and download them with a single click. This saves you from having to wait for a video to complete downloading before you can download another. It really saves time.
Convert YouTube Videos to MP3
Most video downloaders enable users to download videos from YouTube. With ClipDown, you can also do the same thing but with even a better feature. This software allows you to convert downloaded videos to MP3 formats.
Download Subtitles
If you have missed out on some movies because of the foreign language used, it's about time to watch them with ease. Whether it's anime series or a regular movie, you can comfortably download subtitles with the movie using ClipDown Video Downloader.
Simply download the SRT file of the movie with the software.
Step-by-step Guide on Using ClipDown for Downloading YouTube Videos
If you would like to start using ClipDown Video Downloader immediately, simply follow the simple guide below:
Step 1: Downloading and installing ClipDown Video Downloader on Windows or Mac computer.
Visit the official website of ClipDown.
Choose the suitable operating system version for your PC and download the software.
Once the download is complete, select "Run" to install the software on your PC.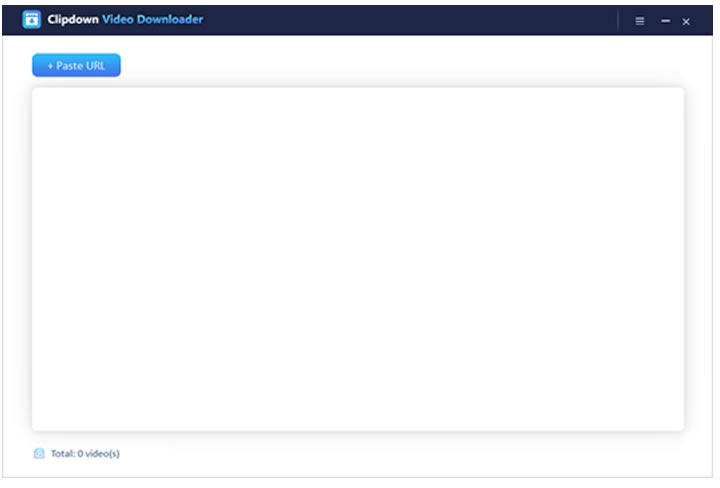 Step 2: Download videos from YouTube or any website with ClipDown Video Downloader.
After a successful installation, copy the video's URL from YouT
Access ClipDown Video Downloader and tap on the "+Paste URL"
Select your preferred output format (MP4 or MP3). Choose your preferred video quality, ranging from 144p to 8K.
Click on the "Download" button to start the YouTube video download process.
At this stage, the download will commence with all information, such as download speed, remaining time, and file size, on display. After a successful download, simply double-click on the video to start watching. If you like, you may open the folder containing the video.
Conclusion
Overall, ClipDown Video Downloader is an excellent software for downloading videos comfortably and quickly.
It supports different file size downloads, depending on your preferred quality. Also, you can convert the video to MP3 and MP4 formats. However, please note that you will need to pay a token to access the software.
Fortunately, the company offers a free trial to make a practical check to make a final decision on whether it is truly worth every penny or not. More interestingly, buyers have a 30-day money-back guarantee option if they are not satisfied with the performance.
Based on the supported features and performance, ClipDown is surely one of the best YouTube video downloaders available today.