The Finder there available on Mac is excellent with an easy-to-use interface. However, you must know that there are other ways to make your file manager much better. There is a manager with which you can easily manage all out online as well as offline files together, that too at one place. With that, you have more speed as well as more space on your Mac, all that with the help of just one application.
The name of that file manager is Commander One which is an efficient software tool for your Mac. With the help of Commander One, you can bring your online storage on a computer and manage the online files from one place. It does not matter which service you are using, whether it is OneDrive, Google Drive or any other popular service, you can still manage your files easily.
Commander One 2 (releases recently) comes with excellent features which tempt the users to download the tool and use it as their file manager. These features are the reason why Commander One has become popular over the years. Some of the best features of Commander One are:
Commander One has the ability to run tabs side by side endlessly.
With Commander One, you can have your offline and online files all at one place and thus, you can easily access those files without any problem.
With Commander One you not only have two panels running side by side but also, those each panel are capable of having multiple or unlimited tabs opened at a particular time. With that, you can have multiple folders opening and running as well at a particular time. Moreover, Commander One, you can easily save your history and also set your favorite folders to access them quickly.
Another feature of it is that it allows you to have a little window called File Operation Queue which jumps up when there are any operations in queue such as moving files to a different location, copying or pasting.
Because of cloud computing, we are capable of storing our files on different locations all over the internet. However, with Commander One, you do not have to do that because it tends to put a stop to that because Commander One allows you to access all your files on one place as it mounts your files onto your location. Thus, it is pretty helpful for the user.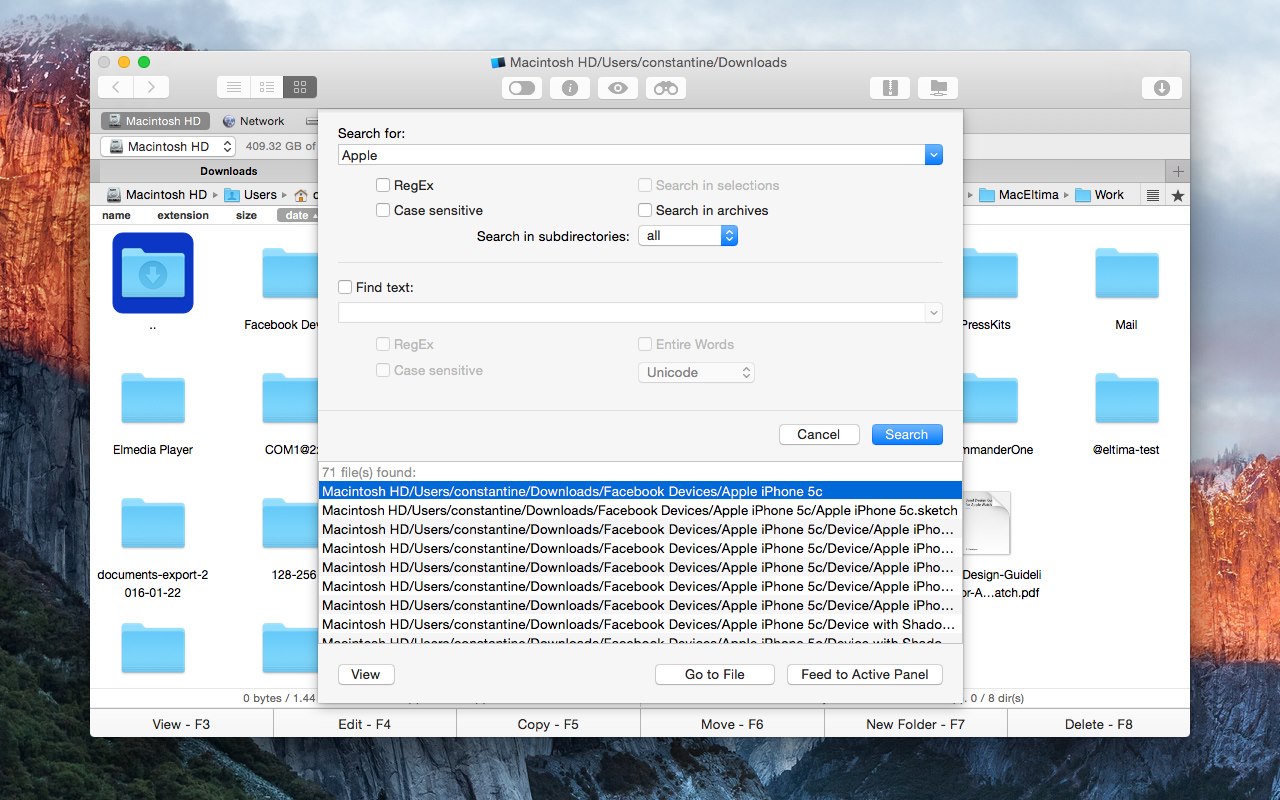 Here's a list of supported cloud services:
Following is a list of cloud services which are supported by Commander One:
Google Drive
OneDrive
WebDAV
Amazon S3
Dropbox
Box cloud
Backblaze B2
OpenStack Swift
Not only that but along with these sites, Commander One also comes with the power to manage all the data on remote servers which use a built-in FTP client. With that, you can easily connect with the help of FTP, FTPS or SFTP to these servers.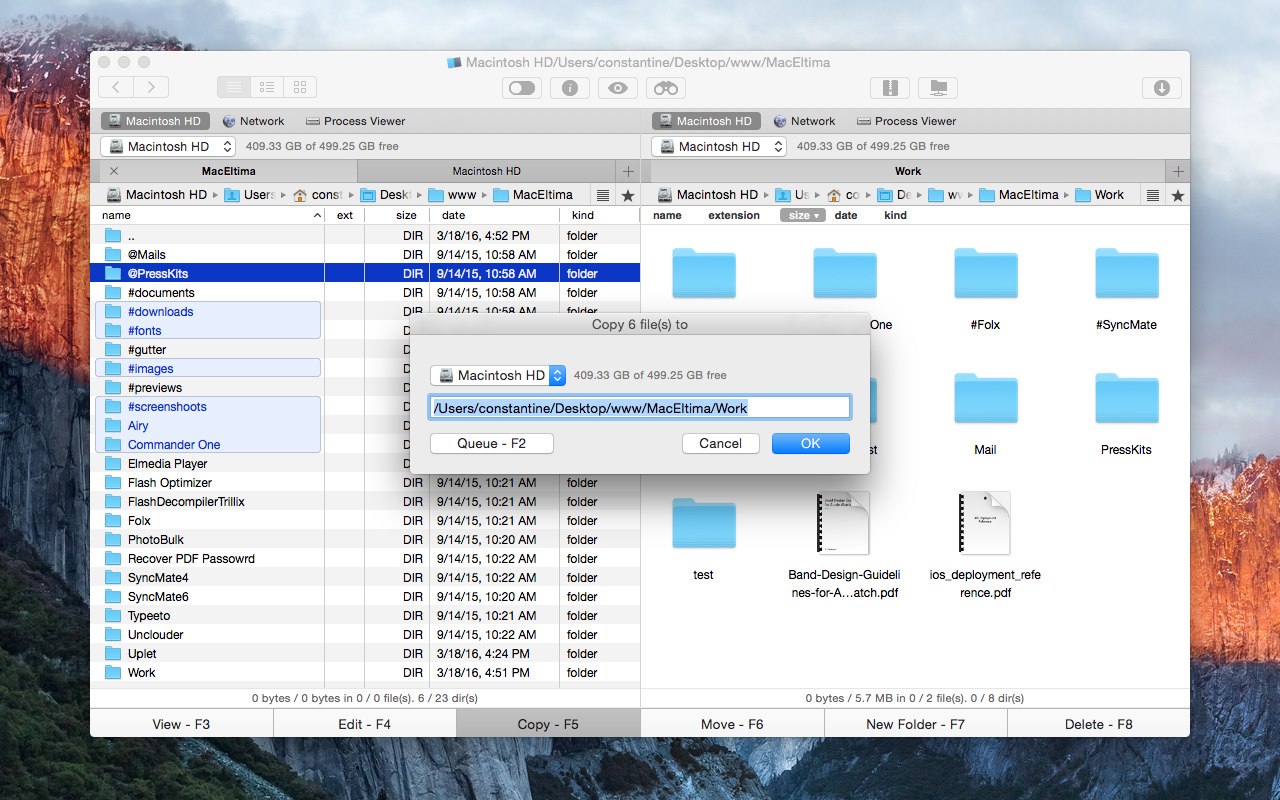 If you are worried about privacy and safety of your accounts and passwords, you should not be because Commander One provides complete safety to the users as the files are all stored locally in the macOS Keychain.
Other Features:
On-hand mobile transfer suite: With the help of Commander One, you do not have to worry about installing various managers in order to sync up all your data from mobile devices. It supports various devices such as Android devices, iPhones, and cameras as well.
Customizable Options: The best feature of Commander One is that the users can make the app look like the way they want them too. You can change the theme, colors, fonts, etc.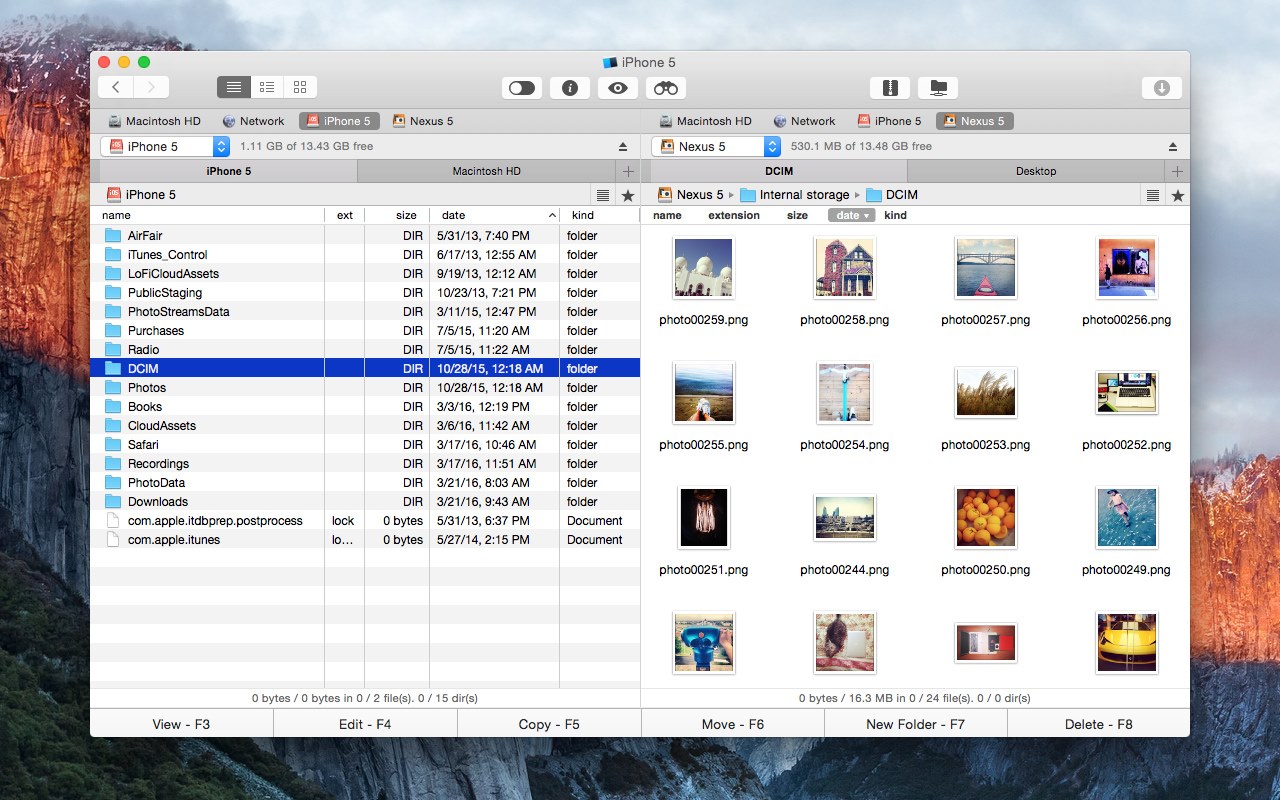 Conclusion
Commander One is a free file manager which works perfectly for your Mac. The premium version comes with more features and all you need to do is pay $29.99 to unlock those features. The 15-day trial is also available to try the software.  If you are looking for a perfect file manager, Commander One is your solution.