Mexico is not only about cactus and agave fields, not only tequila drinks and people in ponchos and sombreros, as many people think. Mexico is a bright mosaic of vivid colors and flowers, a country with a rich culture, history, traditions, and customs.
Mexico is a legacy of ancient civilizations and the Spanish colonial period. Each of the 32 states has its own cuisine, dances, and music. There are cacti and tequila too, but this is only a small part of Mexico.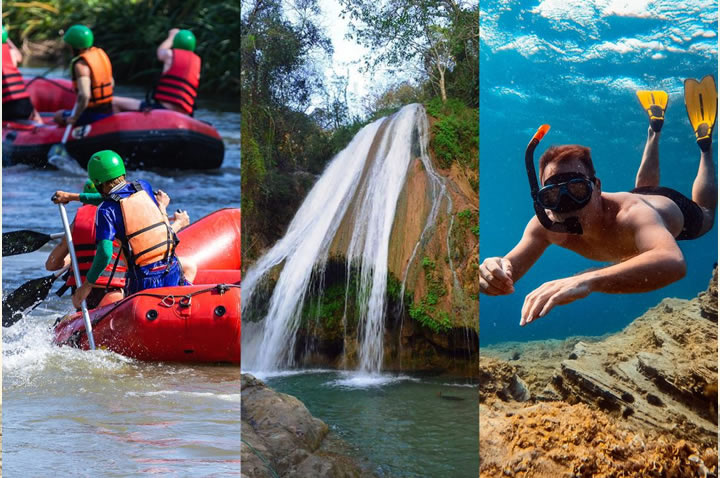 In Mexico, you can find any kind of entertainment: fishing, diving, rock climbing, skydiving.
Riviera Maya
The Riviera Maya, stretching for almost 200 kilometers, from the fishing village of Puerto Morelos to the Sian Kaan Biosphere Reserve, will provide an unforgettable vacation on the Caribbean coast. Riviera Maya is a resort pearl of Mexico. A stunning combination of white beaches, sacred ruins, and sparkling cenotes.
Holidays on the Riviera Maya will allow you to contemplate many earthly beauties: whimsically colored coral reefs, turquoise Caribbean waves, platinum sandy beaches, mesmerizing underwater world. Divers will be amazed at the shipwrecks and marine life in Ixcaret Park and Puerto Morelos Reef.
Riviera Maya is one of the unique resorts of picturesque Mexico, capable of giving peace and tranquility to tourists who visit it.
The nature of the Riviera Maya is undead and caressing. A light breeze envelops with its warm freshness, air, and water warm guests every day of the year (the sea here is warmed up to 25 degrees). You can relax almost all year round.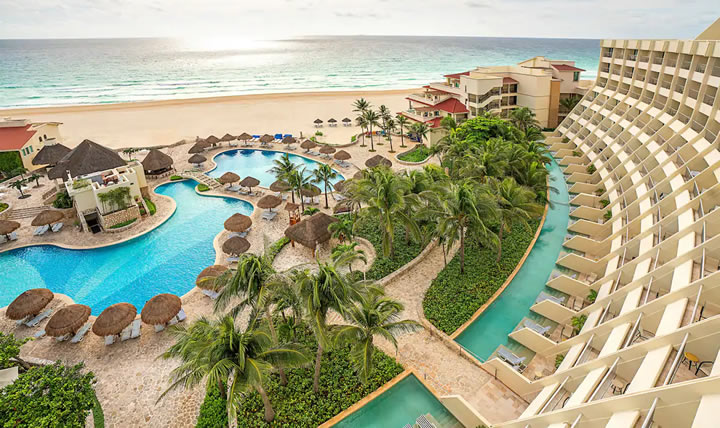 Park Royal Hotels & Resorts
The vibrant Hotel Zone of Cancun covers multiple neighborhoods and is home to the best all-inclusive resorts, international cuisine restaurants, and relaxing sandy beaches.
Mexico hotels attract with their comfort. They are designed to pacify tourists tired of the daily hustle and bustle, noise, and impetuosity. Everything is measured and calm here. A number of exclusive hotels are ready to give you the joy of playing golf and visiting SPA centers.
Park Royal Hotels & Resorts are the best resorts in Mexico, located in the Pacific and Caribbean. These hotels invite vacationers to a unique experience in a sophisticated and exquisite setting.
Enjoy a wide variety of gastronomic offers in the restaurant and bar of Park Royal, delight a magic view from cozy rooms, comfortable lounge, or event halls.
For Park Royal Hotels a safe stay for their clients is the main priority. A few months ago, the chain was named as the first Mexican hotel group to develop a Safe Guest Program.
Park Royal was awarded for following all the necessary hygiene and safety standards, including rooms and common areas cleaning processes. Here are some of the measures that you will find in all group hotels around Mexico:
Reception cleaning after each check-in
Baggage reception and disinfection
Complete room disinfection
Pools' and common areas' disinfection
Social distancing between tables in restaurants and bars, around pool and beach areas.
Discover the magic and immerse yourself in the true essence of Mexico, and enjoy every moment of your safe and happy holidays!