Your email communication is the face of your company. Learn more about the fundamental branding aspects that must be considered in your email marketing campaigns.
By now, we all have established that email campaigns are the most dynamic way to engage with the customers. Email marketing is 40 times more effective than any social media and is crucial for growing businesses. It is economic, easy to customize, and allows you to analyze the performance. Applying branding techniques to email campaigns maximizes their influence and improves brand recognition.
However, branding goes far beyond simple logo making. And every entrepreneur or marketer is fully aware of that. So, what do you begin with?
Well, from now on, consistency is your new mantra. It includes visual representation, content and messaging, timing and frequency, and other marketing channels integration. But most importantly, brand consistency is what helps you build trust and attract loyal customers.
These are the essential brand aspects that will grow the effectiveness of your email campaigns, and you should take them seriously.
Email signatures
Personalization is a two-way street. As much as you acknowledge somebody who's on the other side of the screen, you should introduce yourself in a professional form. An email signature is an excellent way to do so, whether it's a personal email or newsletter for a broad audience. And guess what! It can be branded too.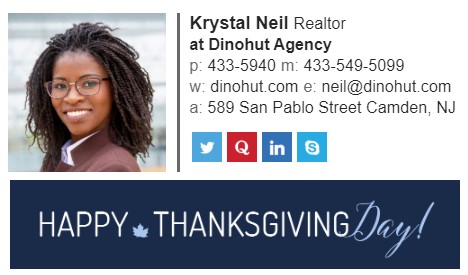 Create an email signature online that is fully coordinated with your company's visual identity and brand style. Add social icons and relevant banners to create a consistent image of your business. Besides, there are options of free signature generator that is also a compelling addition to your marketing emails. A signature is not only a selling tool that will boost your conversions but also an extra step to increase brand recognition.
The tone of voice & language
The tone of voice refers to the manner and language that you use to communicate the message. Brand voice reflects the values of the business, as well as perception about brand personality. The last one derives from brand associations that you build with the message.
So, be careful with the vocabulary you use and think about the impression you could make on an average customer with your content. There's always a risk to be misunderstood; remember those confusing situations when one phrase had several meanings? It messes the communication, doesn't it?
Therefore, it's not only what you say, but also how you say it. You have a significant power of narration as a creator of your brand reputation, and you have email as a dynamic tool. Fix them up!
Visuals
Templates and images are not only appealing design elements but also a way of brand communication. When it comes to email campaigns, it is essential to maintain consistency in the format in which you express the message.
Adhere to the brand guidelines and make sure you follow the defined color palette. When customers receive an email in a beautiful branded layout, standardized to a certain extent but not dull, they get a sense of consistency and order. Which brings on trust to the business and product itself.
Consider the image optimization across various email clients and devices as it often becomes one of the brand associations. Better make it positive.
A lot of businesses are now incorporating fun GIFs and short videos in their email campaigns. It's a high point of differentiation among competitors in your niche. Go ahead and get creative. As long as it aligns with the main message and your brand reputation, there is no reason to turn down the innovative energy.
Relevant links
Integrate marketing channels with the email you send. That's not only the way to boost your traffic, increase followers, or sell more. Social links in an email make a brand image complete and improve credibility.
Since social media trend is rapidly growing, it is important to show the inclusiveness of your business and create a more diverse experience. Having relevant links in your emails increases brand recognition and adds trustworthiness to your business.
Conclusion
All of the above comprise a set of fundamental elements to consider when branding email marketing campaigns. But let's quickly recap the key ideas.
Keep the balance of the uniformity of email design with the creative flair. Consistency is the answer to everything when in doubt. Consistent content builds credibility, and consistent visual identity enhances recognition.
Wrap it up by sharing the links to social networks and advocate further communication with a bespoke email signature. It does sound like an easy task, although don't chill out just now.
Branding is a complicated process that takes some effort to set it right, at least at the beginning. And remember, you're adding meaning to your email campaigns – such a great purpose, so you might as well enjoy it.