Over the past few years, the Swedish gaming giant Evolution has made great progress in the live gaming and gambling niche and has become an undoubted leader in this field. The innovative approach and creative nature of their products have made them welcomed in many online casinos.
Evolution, formerly known as Evolution Gaming, has agreed to a deal to acquire the business of DigiWheel, the developer of the world's first patented HD wheels for one million euros.
As well, Evolution Group will pay to DigiWheel developers an additional EBITDA-based paying for 3 years. This payment transaction is scheduled for the end of 2021 and is subject to certain closing conditions.
DigiWheel is a reality out-and-outer 360 degrees rotating HD roulette that can function as an online game. The Spinning Wheel is an HD screen that can display any money, numeric, or prize wheel game, including all-wheel content from the Evolution game show.
This is a 360° fully spinning wheel and not just an animation. However, while this screen rotates the operator can 'fix' content in the center if you did not want it to rotate (such as TV broadcasts, bettings odds, menus, promotional messages, etc.)
HD screen for high resolution, high definition video, images, and interactive content from any source: TV, media players, online, computer, media cards, and more.
Unlimited custom games ever created is available on every DigiWheel
Customizable graphics on an HD screen can be run on the 2m DigiWheel display.
Video streaming, TV shows, internet content, or promo videos, all this in Full HD!
Custom advertising and the possibility to show messages to your customers on a DigiWheel display.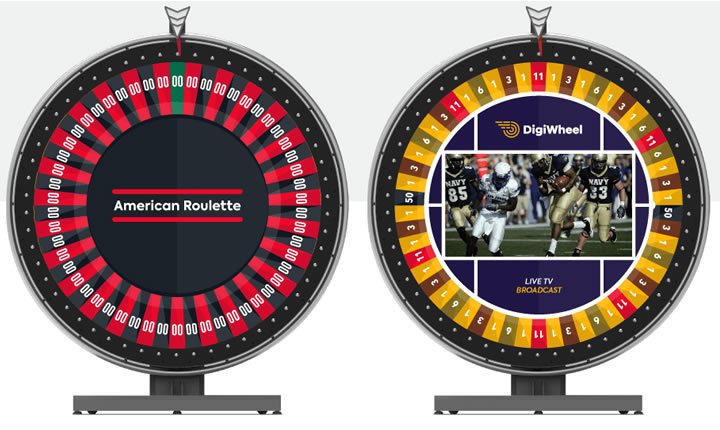 DigiWheel digital technology is expected to be combined with Evolution's live gaming products, which include a wide range of live casino games.
According to this article, this agreement will reinforce the Evolution online gaming portfolio by integrating DigiWheel's exceptional and remarkable digital technologies into Evolution online games and online casino software. Evolution already has successful roulette games in its portfolio, including Dream Catcher, Crazy Time, and more.
DigiWheel will keep on to be a standalone brand within the Evolution Group, along with Evolution, Red Tiger, NetEnt, Big Time Gaming, and Ezugi, actually adding an even larger variety of products provided by the Evolution Group to land-based and online casino operators.
Evolution Group CEO Martin Karlesund commented on this deal:
"We are all the time are looking for new amazing technologies and great ideas and we were very impressed with the development of DigiWheel. I am personally very satisfied that we have reached this agreement. DigiWheel fits perfectly into the Evolution product range. Evolution Group always tries to create the most exciting and amazing gaming experience available at online casinos".
DigiWheel CEO John Purcell also added:
"This news really inspired everyone at DigiWheel. For almost 9 years, we have worked hard to develop DigiWheel, a one-of-a-kind digital gaming innovation. Thanks to this agreement, our unique products and technologies will become part of the Evolution Group and will be available to an even wider audience around the world".