Whether you want a hairstyle change, or you are looking for a regular trim, it is essential that you understand what kind of a look you need. As such, you need to know the kind of hairstyle you want. Do you need short layered haircuts or long hair without layering? With that in mind, you set yourself on the right track to getting your best hairstyle.
Go through these layered hairstyles for ladies, and we assure you that they will help you significantly in getting the haircut in your mind. No need to waste your entire day styling your hair in different styles to see what works for you. So choose one of these short layered hairstyles and rock right away.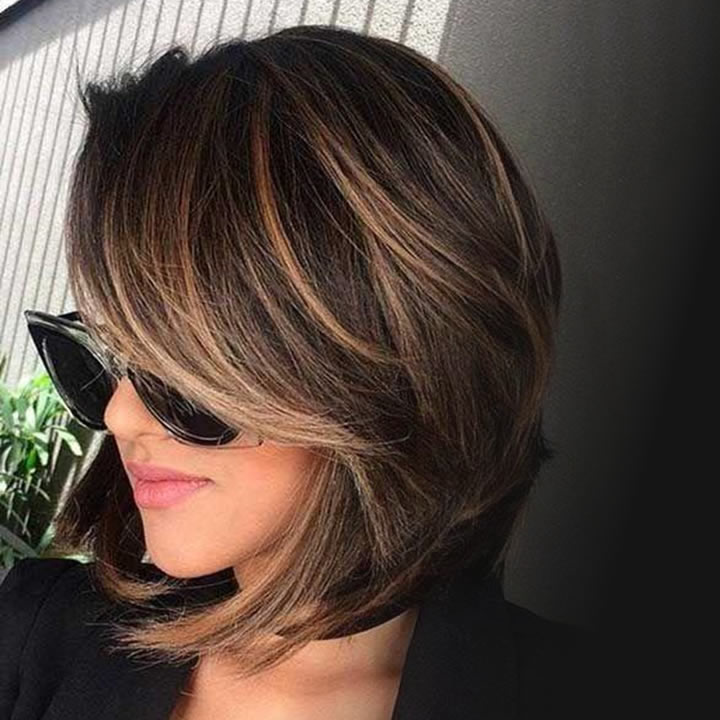 Standard Bob Haircut
This is among the best-layered haircuts. The style is achieved but bluntly trimming the layers to the minimum lengths possible. The hair lengths are short and feature gorgeous bangs. The deep side parting of this haircut gives it more vibe and gives the wearer a bod personality and improves the look.
Besides, this short hair with bangs helps to hide the wrinkles on your forehead hence making you appear younger. This hairstyle is supported by well-known people such as Katy Perry and other celebrities.
Full Fringe Haircut
If you like layers and bangs, and you want a short hairstyle for a round-shaped face, then you should consider this haircut. You should ask for it from your stylist and incorporate lots of layers and bangs. The combination is enough to give you a stunning and fashionable style.
We are very sure you will be excited about your fresh new appearance. This is a suitable hairstyle for ladies with round-shaped faces, and we can say it is our most preferred short layered haircut on our list.
Stacked Bob Cut
Are you getting bored with your long manes because it is consuming much of your time in styling it, or it is irritating especially on your neck? Well, stacked bob is your solution.
You will for sure feel comfortable and fresh with this haircut since the hairs are trimmed higher and do not brush on your neck. They are therefore completely kept off. This haircut features stacked layers that combine perfectly with the chin hairs giving you a ridiculously bright chic look.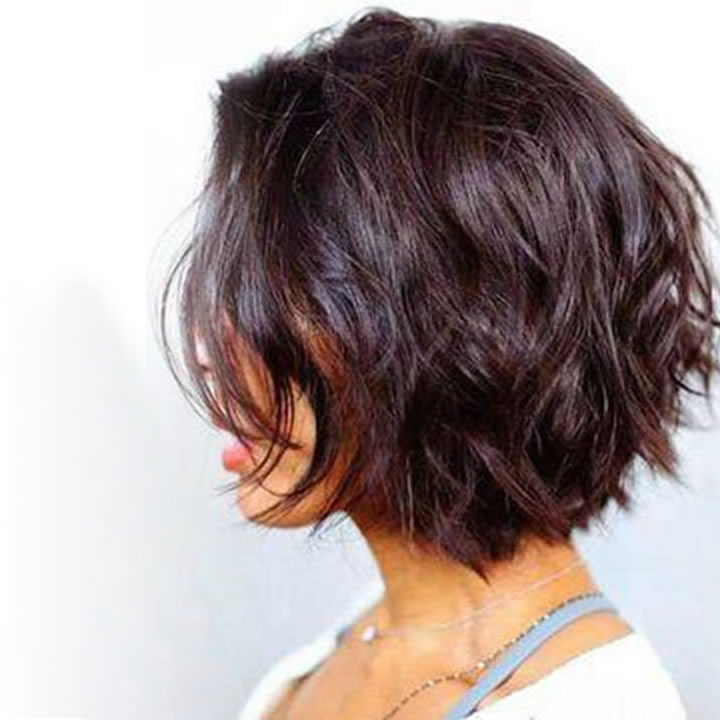 Layered Edgy Bob
If you are searching for a bob with some elegant layers, you should choose this without a second thought. In this haircut, the side part offers it an envious look.
So, despite the beautiful face-framing layers, this hairstyle is sure to steal the entire show if worn correctly, and it is ideal for women with an oval-shaped face and need to frame their face. To rock it, you should have naturally straight locks. For women with curly hair, you will need to use an iron straightener.
Spiked Up Hairstyle
This is typically a standard pixie with a spiked appearance, and it is one of the most common layered hairstyles on trend this year. So, if you have not tried it, then you are not late, and you should try it. The badass look of this hairstyle enhances a refreshing and new look in your soft personality.
The vibrant hair color applied to this style takes it from good to better. The most liked thing about this bob is that it is very versatile and therefore can be sported by women with any face shape and hair type. However, women with thick or curly hair will specifically look great on it.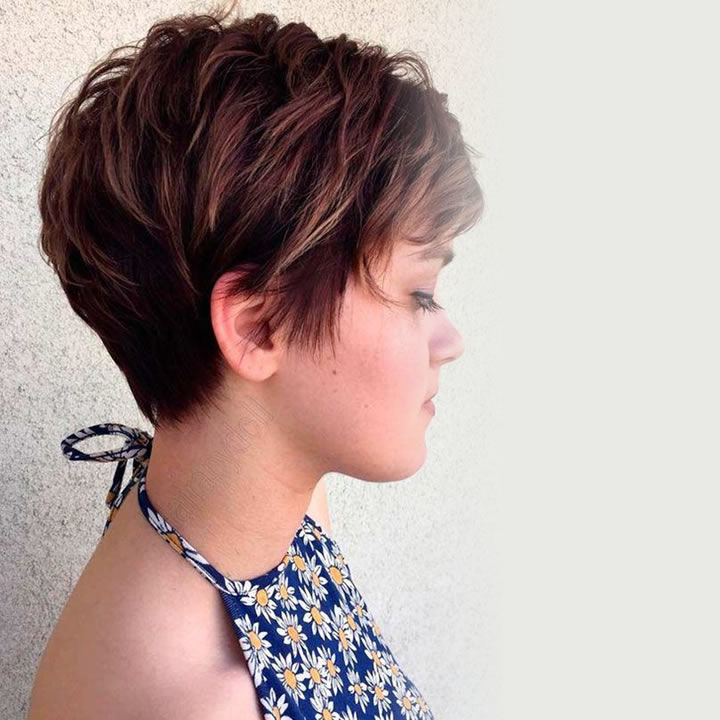 Extended Bob For Black Ladies
An extended short layered hair is fascinating for all hair types and face shapes. It is an ideal option for women who want to go short but not too short. To create this look, add ombre to boost the appearance of straight hair.
Asymmetrical Haircut
There are a variety of edgy haircuts you can opt for rather than sticking on traditional bobs. The asymmetrical haircut is one of them.
Source: LoveHairstyles