Healthcare content marketing is a critical component of any successful growth marketing plan in the healthcare industry. Names like Mayo Clinic and Cleveland Clinic become associated with providing answers to medical issues for people, and as a result, they've grown into industry powerhouses in terms of brand recognition.
A significant issue in the United States is the rise of heart disease, cancer, and diabetes in recent years. As healthcare prices continue to rise, more and more Americans are beginning to give serious consideration to their health.
What do you believe someone should do first when they begin to see the significance of health and wellbeing in today's digital age?
They search for solutions online. That's why content marketing in the healthcare industry is so effective.
8 out of 10 Americans rely on search engines for health-related information, according to a Pew Research survey. However, they are more often than not unable to locate information that will be of use to them.
This is where a content strategy for the healthcare industry comes into play. With good content marketing strategies, you can give your audience useful information and get more people to come to your website, which will help you make more money at the same time.
Not sure where to start? This is a list of proven strategies for growth marketing healthcare content. These will help you get a head start.
What is Healthcare Content Marketing and How Does It Work?
Healthcare content marketing is the technique of creating different types of information to assist educate and reaching new patients in the healthcare industry. This healthcare content may be presented in a variety of formats, including blog articles, videos, quizzes, infographics, podcasts, and other formats.
There are several advantages to using healthcare content marketing, including increased brand exposure, thought leadership, patient education, and search engine optimization (SEO).
Patients are more interested than ever in interacting with and consuming content from medical practices in many different ways. Health care content marketing may be one of the most successful ways to advertise your healthcare company, regardless of its size or expertise.
The Most Effective Healthcare Content Marketing Strategies
Now that we've established why healthcare content strategies are so essential, let's have a look at some of the practical advice you should follow in order to get the most out of your content.
1. Use video to connect with patients
When used properly, video can be an extremely effective healthcare content strategy, allowing a practitioner to develop thought leadership while also connecting with current and new patients.
Because YouTube is the second most popular search engine, it is not only a useful tool for educating patients, but it also provides an additional option to improve SEO ranks.
Check out these Youtube SEO techniques before publishing your first Youtube video. When developing videos, the most important thing to remember is to keep them brief and to the point. Typically, it takes less than 5 minutes, although it is usually in the 2-3 minute range.
Number two is to make certain that you are answering queries that patients are interested in. The quickest way to get started is to make a list of frequently asked questions (FAQs) that patients have asked you during the month.
Then you'll have enough video stuff for a whole year's worth in only a few minutes.
2. Post-high-quality blogs
Blogging is the foundation of health content marketing. Without a blog, no content strategy in the healthcare industry would be complete, and your hospital is no different. You should have a blog page on your website if you want to reach out to your target audience.
As a result, blogging is much more than just publishing regular content on your website.
That is something that all healthcare professionals do, therefore it is nothing new. If you want to keep one step ahead of the competition, you must provide your audience with something new and different.
Instead of creating fresh material just for the sake of promoting your healthcare brand, consider using your blog page as a chance to both educate and assist your target audience.
A healthy, active blog should account for a significant amount of your organic search traffic and should provide additional information to visitors on the illnesses and treatments pages on your website.
Consider the following scenario: you are marketing for an orthopedic clinic and want to rank well for searches related to knee replacement.
It is important to not only have a well-constructed "Knee Replacement" treatment webpage, but it is also important to produce supportive blog entries on the subject and link them back to your treatment page.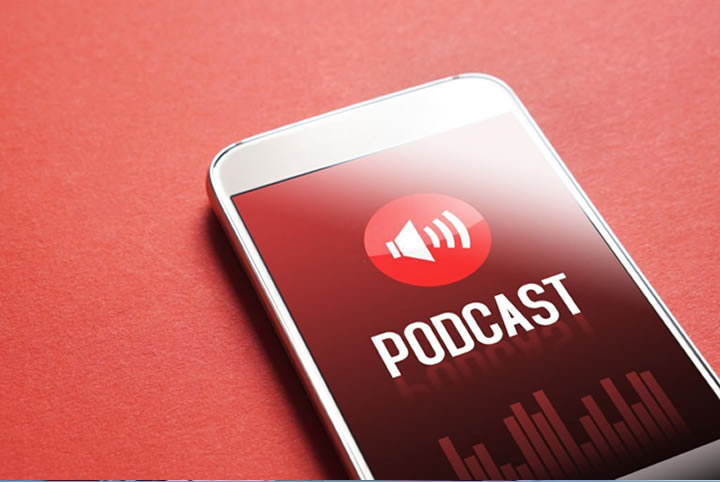 3. Create a podcast on your niche
Podcasts are really trendy currently. They're not only handy to listen to, but they're a great way to transform a single piece of content into a variety of other formats.
It is highly advised for providers and practices who want to establish themselves as authorities in their field to start a podcast on the subject. Prior to launching a medical podcast, you should identify your intended audience.
That will decide the subjects, guests, distribution methods, and other aspects of the show. A decent rule of thumb is to commit to at least 10 episodes of your podcast if you are just getting started.
4 Guest blogging to get new patients
There are several advantages to guest posting.
Not only does it enable you to use someone else's audience for brand visibility and thought leadership, but it also provides you with significant medical SEO advantages via the backlinks obtained from the article.
5. Use infographics for your healthcare marketing
Regardless of the quality of your blog entries, your readers will eventually become tired of reading the same old thing again and over. Infographics are a great way to spice things up every now and then.
Your possibilities for what to include as an information graphic are almost limitless when it comes to the subject matter. Information visualizations may also be created using data that you already have.
For example, you could create an infographic that shows data such as the number of patients you've treated in a given period of time, the number of successful operations performed in your facility, or the number of doctors or nurses who have tenured at your facility in order to communicate the quality of healthcare that you provide.
The options for creating information visuals that your target audience will find useful and enjoyable to read are almost limitless. Creating an infographic requires time and work on your part.
In order to develop an informative and well-designed infographic, you'll need to gather all of the essential data, build relevant content around that data, and collaborate with your design team (whether in-house or outsourced).
Regardless of the difficulty, the time and work you put in will be well worth it in the end. In the event that you created a successful infographic, you will enhance traffic to your website, raise exposure for your business, and make it easier for your audience to connect with you.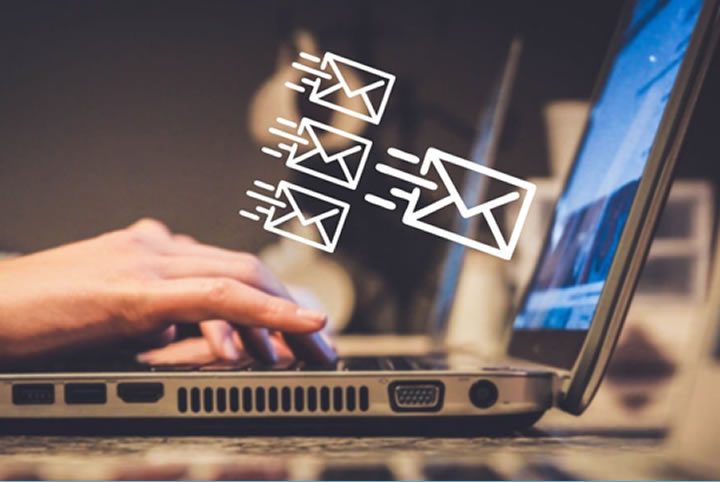 6. Email your healthcare content strategy
A hypothetical: You've just released a lot of new, interesting things on your site. So how can you encourage people to read them and increase the number of visitors to your website?
Email marketing may help you get your content in front of a larger audience.
Send out emails to your subscribers to inform them when new content has been added to your website. Many of your subscribers probably don't visit your website or read your blog every day, so alerting them of fresh information is an excellent strategy.
Segmenting your lists may also help you decide which of your subscribers will be interested in a certain blog article that you publish. Sending relevant material to your subscribers enhances the probability that they will open the email and read the stuff you have provided.
Make use of email templates to save yourself the time and effort of developing the emails you'll need to send out.
The beautiful thing about email templates is that they can be used for a variety of purposes more than simply producing emails to advertise your content. In addition to newsletters, you can use them to send other sorts of emails, such as event announcements and corporate updates.
Healthcare Content Marketing Strategy Wrap Up
Keep these basic yet powerful techniques in mind as you restructure your healthcare content marketing approach.
Not only will you acquire the confidence of your current patients, but you will also gain the trust of others who may be seeking a new healthcare provider as well. When you publish valuable content, you will encourage your audience to return to your website on a regular basis, resulting in increased traffic.