They say hindsight is 20/20. Sometimes in business, you have to make tough decisions, and in the stress and frenetic pace of the professional arena, sound judgment can be hampered. But some business decisions are just objectively bad no matter how you look at them.
Let's take a look at three of the worst business decisions in recent history and ponder what might have been if those in power had paused and thought for a moment before pulling the trigger.
Blockbuster
Blockbuster was once a global brand synonymous with VHS rentals. At its peak in 2004, Blockbuster was earning $5.9 billion from its 9000 stores worldwide. A mere 6 years later the company was filing for Chapter 11 Bankruptcy.
What happened? In 1997, Marc Randolph and Reed Hastings founded Netflix as a mail-order DVD rental service looking to deliberately undercut the likes of Blockbuster by offering greater convenience at a lower cost.
In fact, Reed has stated that a $40 fine for a late video rental from Blockbuster was among his prime motivations for wanting to take on the $16 billion video rental industry. In late 1999, the two companies were in talks around the prospect of a Netflix acquisition, as it was running at a loss due to costs incurred by utilizing the postal service.
Reed effectively offered Netflix as a prospective online sub-brand for Blockbuster for a mere $50 million. Blockbuster turned down the offer, and the rest is history. As the cost of DVD players made them more accessible to the masses, Netflix's mail-order model began to pay dividends and left Blockbuster scrambling to regain lost ground.
By 2010, Netflix had begun offering content streaming, setting the stage for its global dominance and ringing the death knell for its former rival.
Trump's Casino Gamble
Donald Trump first made a name for himself by building high-profile casinos in Atlantic City. Unfortunately, these all collapsed into bankruptcy due to mismanagement and overspending. These include the Trump Plaza Casino, built in 1984 and bankrupt in '92, and the Trump Castle Hotel and Casino, built in 1985 and bankrupt in the same year as the Plaza.
The jewel in the crown of this collapsed empire though is undoubtedly the Trump Taj Mahal Casino, at the time the world's largest. It opened its doors in 1990, only to file for bankruptcy one year later. It was built at an eye-watering cost of $1.2 billion, or approximately $2.35 billion in today's money.
For context, that is more than the gross domestic profit of 45 of the world's developing economies. The plan was that the Taj Mahal would quickly make that set-up cost back at a rate of $1.3 million a day, which was frankly impossible.
Debts on the Taj Mahal rose to over $8 million before going the same route as the others. Trump's parent entertainment company, Trump Hotels and Casino Resorts managed to hold out until 2004 when $1.8 billion in debts finally forced it to go under.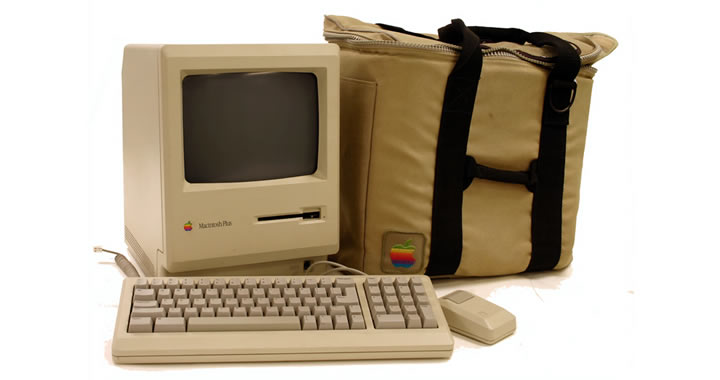 Think Again
Without question, Apple is the largest and most successful technology company in history. Its current valuation of $2.08 trillion is record-breaking and it furnishes over 900 million global customers with its products and services. Many today recognize that the late Steve Jobs was instrumental in guiding Apple towards this scale and influence.
Jobs co-founded Apple with Steve Wozniak in 1975 and the company quickly grew as demand for personal computers began to grow among consumers. By the 1980s, Apple had an active board of shareholders involved in building the company. They hired a new CEO named John Sculley.
Sculley had made his name working for PepsiCo in the 70s and was the brains behind the infamous Pepsi Challenge, a marketing coup that successfully established Pepsi as a household name and viable market competitor with Coca-Cola. Sculley, who appeared to take issue with Jobs, advised the board to strip Jobs of all managerial powers in 1985.
Jobs left the company to begin building the technology company NeXT. Meanwhile, Sculley oversaw a series of increasingly poor product launches and business decisions. It became clear that while Sculley was a skilled marketer, he was unprepared for working in the technology sector and out of touch with evolving consumer demands.
In 1993 Apple fired Sculley and 4 years later acquired Job's company NeXT. With Jobs back in the Apple fold, he was rapidly promoted back to his original job as Apple's CEO. The rest is history.