The key to buying just the right gift for your friends and family that they'll absolutely love is looking for things that play into their interests so if you're searching for the perfect gift for someone who's into cooking, you'll have a wide and varied choice.
The following are just some of the interesting suggestions you might consider.
Master knife handler
The greatest kitchen tools is probably an excellent chef's knife that makes every cook's job much easier and enjoyable. For an enthusiastic expert chef, look for an 8-inch super thin, carbon steel blade by a renowned manufacturer with excellent reviews that will enable clean slicing and dicing of almost any type of food. Most chefs love Japanese brands such as Mac, Shun and Global but you might be surprised with the high quality of newer brands. A professional knife is great to have in a knife bag, but for friends who are just starting to get into cooking, it's better to go for a sturdier and more traditional model. You might pair it with a good cutting board made from two-tone bamboo that makes it lighter than most boards but also very durable.
Chefs with sophisticated taste
There is something very satisfying in having elegant pieces in your kitchen and to many cooking enthusiasts, it does matter what kind of utensils, tools and dishes they bring into their kitchen. For such friends, you might opt for a different kind of knife, like a handmade cooper river knife that does it all, from chopping up herbs to slicing pizza. With its interesting shape and sophisticated design, it will be a great conversational starter. Simple, white, elegant and classic egg cups have been featured prominently in several prestigious magazines and it's clear why – their sophisticated and delicate design gives them a timeless quality that can turn a routine breakfast into a classy meal reminiscent of the ones you might have had in a dreamy Italian or French Riviera restaurant.
Gadget-loving chefs
There are so many different little appliances and kitchen gadgets that can make any cooking enthusiast happy, from the classic stand mixers, toasters, coffee makers and food choppers to the fancier kinds such as ravioli makers and slow cookers. A great quality artisan KitchenAid appliance in modern, vibrant colours will make any chef's heart rate go up and turn any ordinary meal preparation into a pro performance.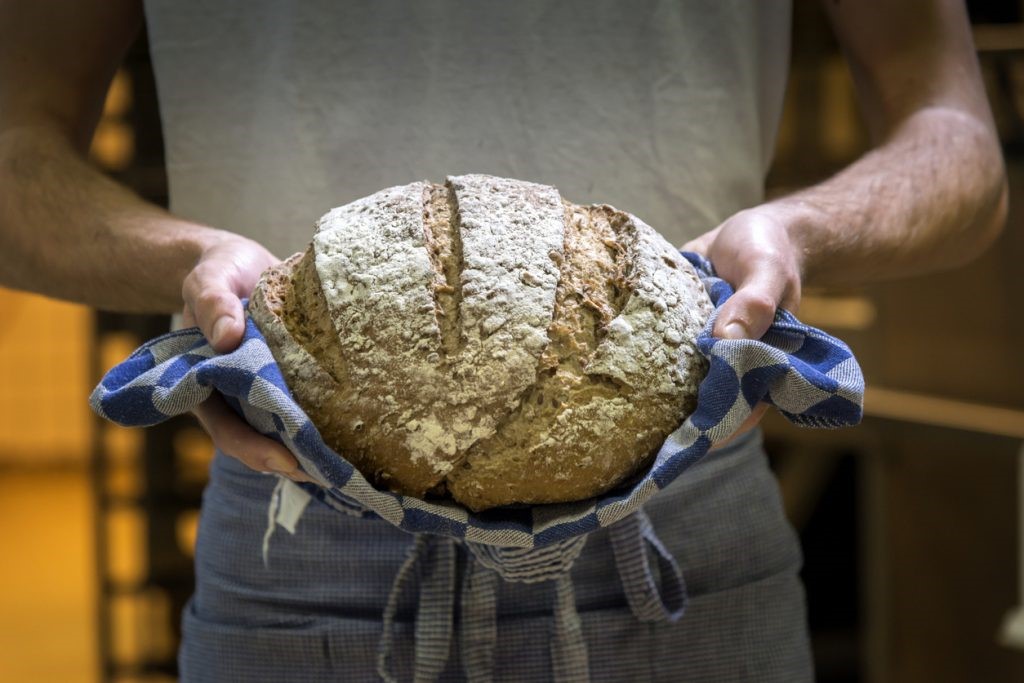 Health-minded chefs
To make all those New Year's resolutions about starting the year on a healthy note easier, a health-minded gist such as a blender will make a suitable gift. Their powerful compact engines can whip up a healthy shake or a smoothie in just a few seconds and provide a great refreshing drink to start the day. To continue on the same note, you might consider a citrus juicer that will press any fruit with minimal effort. Pick the one that is easy to use with comfortable handles with star-shaped slits that allow the juice to pass but no seeds and only a limited amount of pulp.
A trendy chef
For cooks who love the follow the latest trends, a couple of gifts would work exceptionally well. For starters, a sous vide cooking tool produces the most delicious and tender meat and vegetables you've ever tried and are a great help to any chef. Another essential kitchen tool is the precision immersion circulator that will make even beginners prepare a perfectly cooked meal. A glass beverage dispenser is a beautiful way to make both your daily life easier but it also works wonders at parties when you have to prepare larger amounts of drinks in advance. It's a great gift for a chef who can then devote their time to preparing and arranging food and enjoying the party with friends rather than being the bartender on call for the night.
Multi-tasking chefs
Speaking of entertaining large crowds of people, instant pots are magical kitchen tools. These multi-cookers can make anything from steam vegetables, rice and meat to even yoghurt and bread. The models that combine more functions in one will help those chefs that love to save time and energy multi-tasking.
Whether you opt for a genius gadget or a classic kitchen tool and appliance, all of these items are great gifts for food lovers and passionate home chefs that will serve them well for many holiday seasons to come.