The proper maintenance and upkeep of their fleet of ATMs are pivotal to the success of many financial institutions. Though many banks consider it an expensive hassle they have to deal with due to the expectations of their customers, banks obtain profits from the various withdrawal charges they put in place at the machines.
It is often tricky and cost-intensive for financial institutions to take care of their ATMs and deposit sufficient amounts during suitable intervals. Most of the time, smaller firms do not have adequate resources to deploy and manage their ATMs independently. With a large number of employees engaged in crucial tasks, it is harder to spare the workforce necessary for the upkeep of these machines.
Today, for banks of all kinds, the use of an ATM service is the best available option to cut down costs and efficiently manage these machines.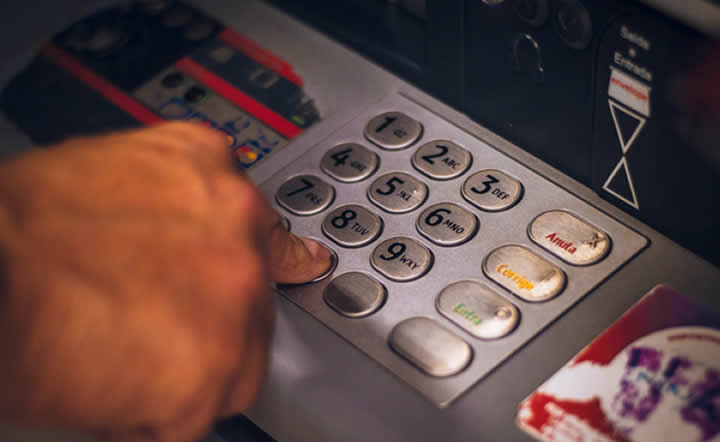 Expand to more locations
Banks often feel reluctant to set up ATMs in locations a bit further away from their headquarters. By doing so, they will be missing out on numerous potential customers and ATM charges that existing customers would be paying to other firms.
An ATM service helps identify the most ideal locations to deploy your bank's ATMs and increase its reach. By setting up your ATM at a site where people do not have other alternatives, customers of other banks will also start using your services. Once they realize that they have to pay a surcharge for using another bank's ATM, they will feel encouraged to open up accounts at your firm. This naturally helps in the growth of your bank and increasing the customer base.
The ATM services also customize your machines to provide consistency at every location. Your brand logo, colours and interface will be recognizable at every machine that both your pre-existing and potential customers use. These machines can also be used to inform customers regarding various offers and new services provided by the firm. Thus, an ATM service provider will help create a consistent customer experience across all machines.
Regular maintenance and upkeep
The use of ATMs come with unexpected issues that could pop up at any time. Your employees might not be close enough to get to the machine quickly and deal with the problem. An ATM service provider will regularly check the machines and fine-tune them to prevent any disruptions in customer experience.
If the customers face an issue, they can contact the customer support of the ATM service to immediately receive professional help and instructions.
At times, the bank employees involved with ATM upkeep might not be equipped with the technical knowledge to function well in this field. But the staff at an ATM service will have received professional training to understand these machines and efficiently repair them. Since they have previously worked with other financial institutions, they will also have the experience that standard bank employees lack.
Lowered costs
Deploying and managing several ATMs spread out over considerable distances is often time-consuming and involves high expenditures. ATMs managed by banks are usually only filled once they have become empty, and to save time, they often fill many machines at once, leading to excess money in certain ATMs.
ATM service providers have well-managed networks spread out in several areas to effectively rush to the scene if they encounter an issue with any machine. Since maintenance charges will be covered in the contract, banks do not have to spend extra money every time their machines face a problem.
ATM services make use of technology for cash forecasting by which they can accurately predict the cash needs of every single machine in different locations. Using these forecasts, the machines can be filled before they run out of time, leading to a reduced number of dissatisfied customers. This AI-equipped software can also prescribe the best routes and timings to fill these machines so that several can be filled at once.
Better compliance
Apart from the troubles associated with proper maintenance of the machines, banks that deploy ATMs must also be in compliance with various regulatory policies. The policies are updated after particular intervals, and banks might not be able to quickly catch up with the multiple changes that have been made. Not being in compliance often causes charges and hefty fines for financial institutions.
When EMV cards were made mandatory, banks had to at first, give EMV cards to all their customers, make their ATM EMV capable and carry out intensive testing to ensure compliance. While the banks could focus on the consumer end and provide EMV cards, an ATM service provider could update the machines and ensure compliance.
The third-party service provider that manages your machines will continuously check whether your ATMs function in compliance and follow the various rules that have been put in place. Sometimes software providers will bring out updates that all machines must follow mandatorily within a given period. The staff will efficiently update the software of your machines and keep them functioning with no hiccups.
Summing up
Partnering with an ATM service is one of the best ways in which banks can cut costs and increase efficiency. The external firm will be wholly devoted to the upkeep of the banks' ATM fleet and will come equipped with the expertise to ensure the smooth working of the machines. Partnering with such a firm can also help banks expand to more locations and attract a larger number of customers.