The coronavirus outbreak has caused a sharp decline in economic activities and has led to a global slowdown. Moreover, it has deeply influenced the mindset of individuals across the globe by making them feel threatened and insecure. So, in boosting organizational productivity, your first and foremost step must be to make your employees feel safe.
While governments are experimenting with opening cities in phases, things don't appear too favorable. So, you need to start thinking of a long-term plan until there is an effective vaccine available to deal with this pandemic.
Even if you kick start operations with a selected number of employees, you'll notice that people are no longer comfortable having boardroom meetings or close interaction. The pandemic has changed all of that, and this new era calls for a more strategic approach to run the show.
What does the remote work culture demand?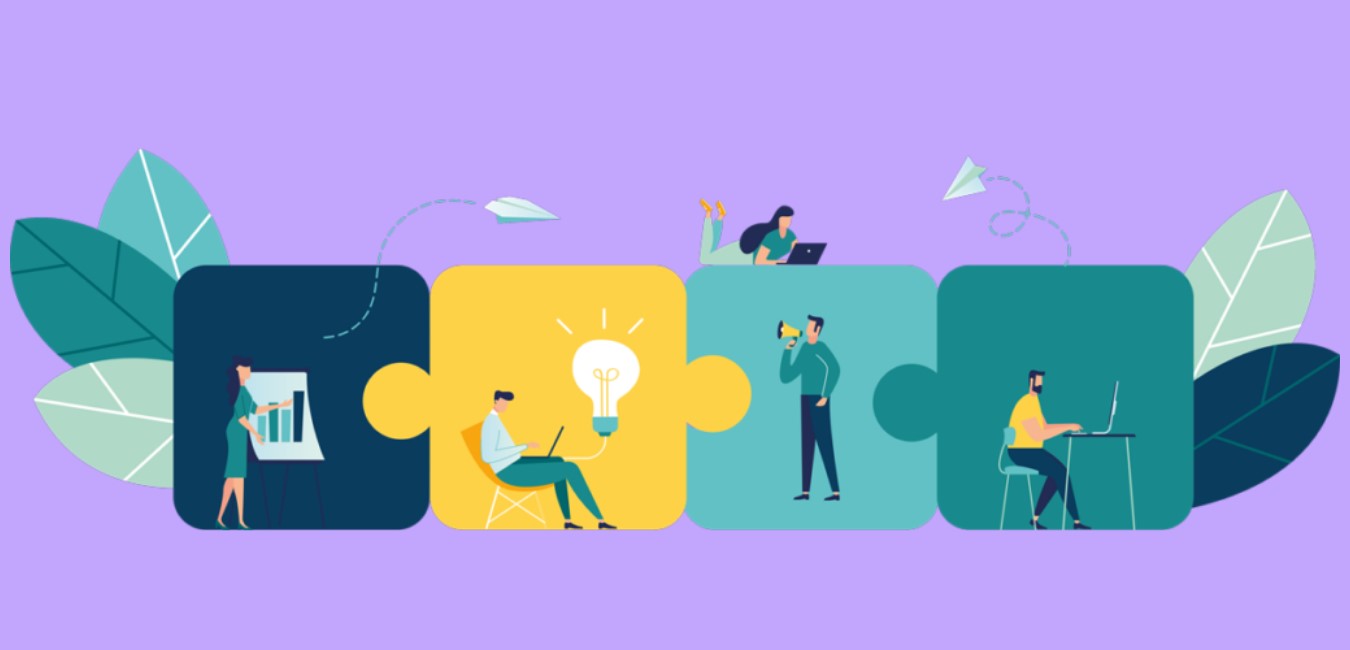 Before we discuss how companies can boost productivity, there's nothing any Management can do without the wholehearted support of its employees. So here are some quick tips to help employees adapt to the remote work culture.
Create a work environment at home. Grab a study table and chair.
Be punctual and professional while working from home.
Use tools like EmpMonitor to track your own productivity.
Use a dedicated place to work from, while working remotely.
Set weekly targets and evaluate them before winding up for the weekend.
On the whole, this highly contagious pandemic has staggered individual productivity and disrupted the smooth functioning of various businesses, more particularly the small and medium sector enterprises. That's because most small and medium-size businesses do not have an effective disaster management plan in place, which the bigger ones usually do.
So, if your business does not have a disaster management plan and has been struggling to get back in business, then here are some tips that can help keep your employees productive during COVID-19.
How to Manage Business Now?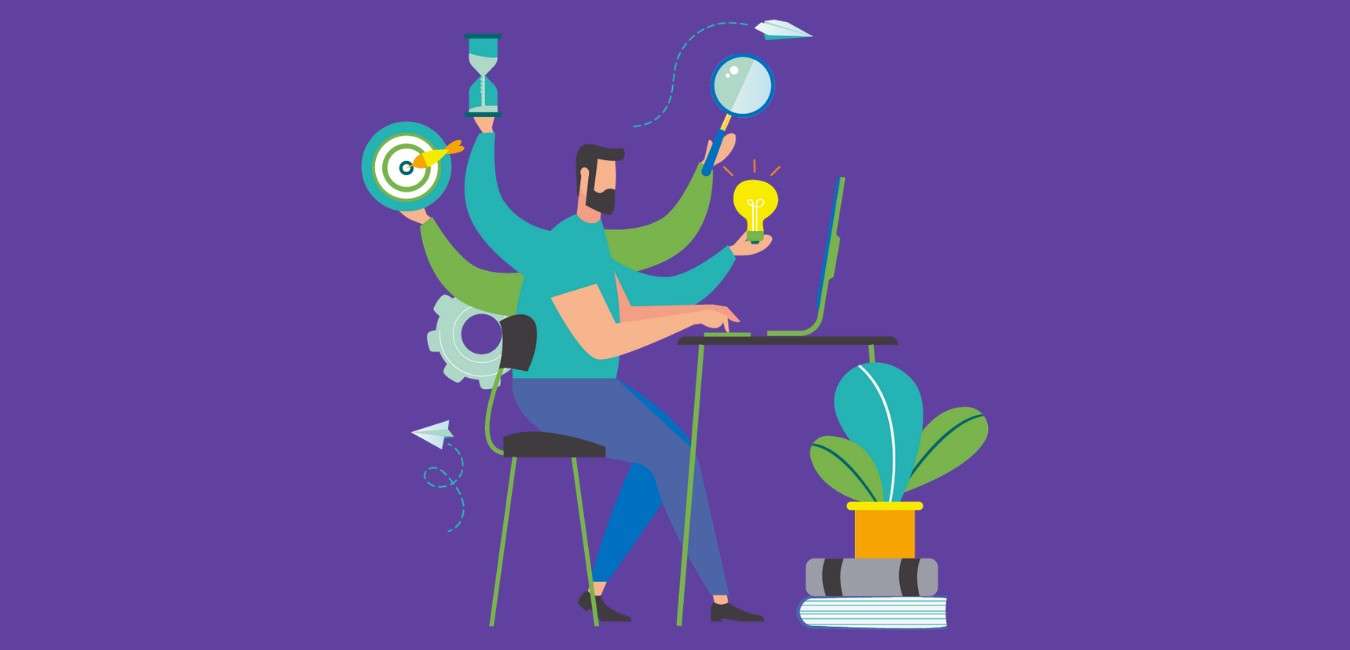 The pandemic has impacted almost everyone in one way or the other and has become a constant source of worry. So, as you plan your strategy, you must remain sensitive towards this issue and plan necessary measures. That's because worried employees tend to underperform, and if you want them to be more productive, then you need to put their minds at ease. Unless you do that, it makes no sense to chalk out a productivity plan.
Plus, considering the very nature of this pandemic, it only makes sense to allow your employees to work from their homes. At present, that seems to be the only way to keep them safe without breaking the bank.
Moreover, if you press your employees to be physically present and put their lives at risk, then you could get sued for it soon. Therefore, it would only make sense to go digital. However, digitization is a complex process, and using a platform to communicate with a few hundred employees is not going to be easy. Not unless you choose an efficient and highly scalable project management software like EmpMonitor. The EmpMonitor is a highly elastic project management software that can be used to manage any number of employees. Whether you have ten or ten thousand, you can rely on its advanced features that provide access to useful metrics.
Start by Mapping a Successful Workflow
Transitioning to a virtual work environment begins with framing your workflow, and if done right, it could do wonders for your business. So, begin charting your workflow by identifying the deficiencies in your existing business processes. Doing this becomes easier when you make use of visual documentation of processes, which might be readily available. Pull out those process maps and start chalking out a plan on how you can streamline the work in the current COVID-19 work environment.
If you do not have that available with your compliance or audit departments, then simply break down the tasks involved in your business processes. Break down these tasks and create a simple flowchart that gives you a clear pictorial representation of the series of tasks that go into that particular process. Once you have done that, then you are one step closer to your goal because mapping processes allows you to analyze them and enhance their efficiency. Below mentioned are some quick tips on how you can map processes efficiently for your business even if you haven't done that yet.
You must start by mapping individual processes using flowcharts because the key to mapping processes is by staying organized. Once you have done that you can then link the interdependent processes and work further on it.
Schedule an online meeting with key personnel involved in various processes to figure out an ideal path that would make things smoother for your business. Jot down the minutes of the meeting and use the wisdom that you have gained while planning the workflow.
Give space for exceptions
No matter how perfectly you plan your workflow, there are going to be exceptional circumstances beyond your control. So, make it a point to identify them and have a backup plan ready for every possible situation.
Finally, see how you can connect the dots and make the workflow more efficient and productive. Next, it's time to move further and know everything about measuring productivity.
You can no longer walk up to the cubicles of your employees like you used to in a physical set-up and monitor their activities. Yet, there is a need to check if your employees are staying productive and giving their hundred percent.
To virtually track the productivity of your employees, consider using an efficient employee monitoring software like EmpMonitor, which gives you access to real-time metrics. You can keep a tab on your employees by remotely monitoring their computers. The EmpMonitor software automatically captures screenshots of their monitors and stores them onto the cloud. Some of the other data available include application-wise keystrokes and user logs, which gives you a clear picture of how your employees are spending their work hours. Measuring and tracking employee productivity tells you about their strengths and weaknesses so that you can delegate work accordingly.
Provide meaningful feedback
Employee feedback plays a significant role in boosting productivity, and although it may not be possible to meet your employees in person, consider scheduling periodical web conferencing. Do not let the COVID-19 and social distancing create a communication gap — an evil that can take down any organization. In fact, start communicating more often with your employees and encourage team meetings and interaction within your organization. As employee feedback defines managerial expectations from an employee, do not skip it at any cost.
We understand that it might be difficult and strange to do those one-one-one sessions over web conferencing, but that's the new normal. A quick tip to do this more effectively while working in a virtual environment is by providing data-based feedback.
Providing feedback based on KPIs is a thing of the past, and what you need now is real-time data about employee performance. Something that you can pull out in the middle of a one-on-one web conference with your employees. EmpMonitor lets you do that by generating regular employee performance reports with past data such as keystrokes, logs, etc… of up to 180 days. You can then pull out individual or team-wise productivity reports in PDF form and use it to provide useful feedback.
Identify the trouble areas
As you map processes, you will come across tasks that may seem unrealistic to do from home. Like having the IT helpdesk, troubleshoot IT problems for your other employees who would be working from their homes. The only way out is planning, so make it a point to lay down protocols that need to be followed to provide remote access.
If your company's server stores critical data, then explore your options to provide restricted access to a limited group of people. Also, define how you would want them to store or exchange that data. While you are at it, also consult the process heads about such tasks and find workable solutions.
Regular Follow-ups
Regular follow-ups are essential for the successful completion of a project within the stipulated deadline. Nevertheless, doing this remotely can be challenging as you may end up exchanging multiple calls or emails, which requires a lot of time and effort. You can simplify this by finding a project management software that lets you schedule tasks and keep up with the status of each task. So, instead of sending emails back and forth, consider using a software like EmpMonitor that lets you see who is doing what.
Cross-training
The world is dealing with a never-before pandemic, which is highly contagious and one that anyone can contract. So, while all your employees are at constant risk of being affected like everyone else, it only makes sense to cross-train them. You do not want that one person you rely on for a particular task to fall sick and dissatisfy your customer with a prolonged deadline. Unless you cross-train those involved in the same job function, you could end up missing project deadlines, and your business could succumb to losses.
Also, in the near future, you may have to cut back on your costs and lay off some of your employees to boost profits. That only makes cross-training all the more important to survive during these trying times.
Document and Share Meaningful Resources
Working from home requires easy access to resources such as cell phone numbers, email IDs, cloud folder paths, and other resources. You would not want an employee running late on a project due to a minor technical issue. Also, you would not want your employees struggling to find the cell phone number of the IT guys, or in charge of the IT helpdesk. So, make it a point to document essential resources and share it with all your employees.
Walk the talk with good leadership
Senior management sets the tone for the rest, and therefore if you do not want your employees to work remotely in their shorts, then make that clear by setting an example. Make it a point to be in formals the next time you are on a web conference with them and let them know what is expected. Likewise, if you want your employees to be punctual, then start doing that yourself.
Once you mapped the processes, found viable solutions to exceptional situations, and decided to allow your employees to work from home, then you are halfway through. Now that your employees are relaxed and not afraid of being infected, you won half of the battle. The rest can be achieved by using a powerful employee monitoring and tracking solution like EmpMonitor.
Remember that working remotely is going to be challenging, not just for you, but also for your employees who are locked down with their families. So, to get the best out of them, you need to be more flexible, and the challenge is to do this without allowing it to affect employee productivity.