Electric scooters don't have any age restrictions or any requirements to start riding them. It's a versatile vehicle that's easy to just pick up and ride. Everyone will usually choose and buy an adult electric scooter based on his own preferences and requirements.
A few algorithms depict that people prefer lightweight scooters more often because they're easier to take with you. However, many scooter buyers who ride their motorized scooter often might choose a heavy-duty, dual motor scooter like Eagle One Pro.
Varla's diverse and robust machines are suitable for all ages, groups, and skill levels.
However, specific models best cater to a different crowd.
How Do Different Groups of People Choose Varla Electric Scooters?
Varla adult scooters are famous for their range, motor power, safe and portable conveyance, and style. From students to working professionals, it has something to offer everyone.

Varla Eagle One: Suitable for All
Varla Eagle One is one of the best entry-level performance scooters on the market. It also features a sleek style that, when added with dual motors, both looks and feels good to ride.
The adult scooter features an inky black color combined with red accents to accentuate Varla's brand. It's also more than equipped to handle on and demanding off-road environments efficiently.
Eagle One has adjustable suspension, a spacious deck, and strong hydraulic brakes that can make any abrupt stop much smoother. While it's a safe and reliable means of transport, It can also reach adrenaline-inducing speeds.
These people are often students who have to travel long distances to get to university, especially if they have to climb steep hills.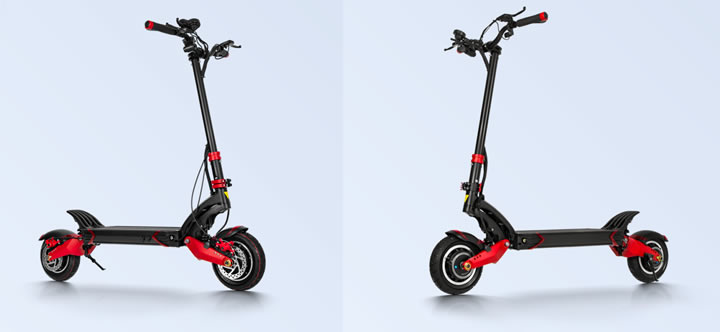 Its sizeable battery and impressive speed of 40 mph thanks to the 1000W X2 motor, they can travel quite far without worrying about charging it.
Key Features:
Fast acceleration.
Adjustable suspension.
Key-start ignition.
Interchangeable on-offroad tires.
Choose your preferred accessory when buying.
IP54 water resistant.
Long battery life.
Varla Eagle One PRO: Suitable for Adventure Lovers
Varla's Eagle One Pro is an electric scooter for adults fit for all types of terrains.
This heavy-duty electric scooter is perfect for people who regularly go on hikes, climb hills, or visit different campsites. It's specifically for anyone adventurous, or more recreational riders. The scooter is also great for people who weigh above 220 lbs.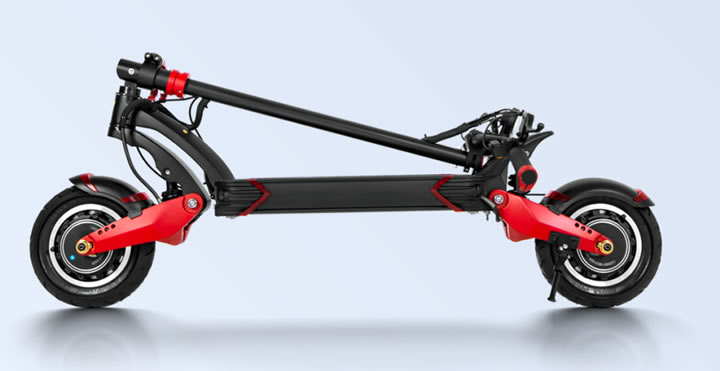 The e-scooter for adults isn't compact, even when it's folded it measures around 53.1 inches in length. However, it does offset its less compact size with a high-powered motor system with dual suspension.
This beast of a motorized scooter can be above 45 mph with its 1000W X2 Hub Motor. It offers premium features with a sensible price tag. It doesn't require a hefty amount of money, and with Varla, you can also get discounts and deals on your favorite accessories.
Key Features:
The built-in dampers reduce stem wobble considerably.
Large tires provide extra grip.
A robust frame offers more durability.
The cables in the handlebars go through the adult scooter's stem.
It's tested to be suitable for all terrains.
Long battery life.
Increased range.
Varla includes an extra set of brake pads in the motor scooters' packaging. This is for when other ones need to be replaced or get worn.
Varla Pegasus: Suitable for Teens, Seniors
Varla's Pegasus city commuter is a budget option for anyone looking for an inexpensive yet high-quality scooter. It offers more premium performance at a cheaper price and has everything that a daily commuter would need when getting around the city.
It offers higher than average performance with good suspensions, and a decent speed. It has a dual motor system, 500W with an 800W peak, that allows it to go as fast as 28 mph. The tires and LCD display get the most love out of all the features.
People tend to love air-less, flat-profile tires, which never require maintenance. Riders also love the 4.6-inch display that tells you the range, speed, and battery in just one look.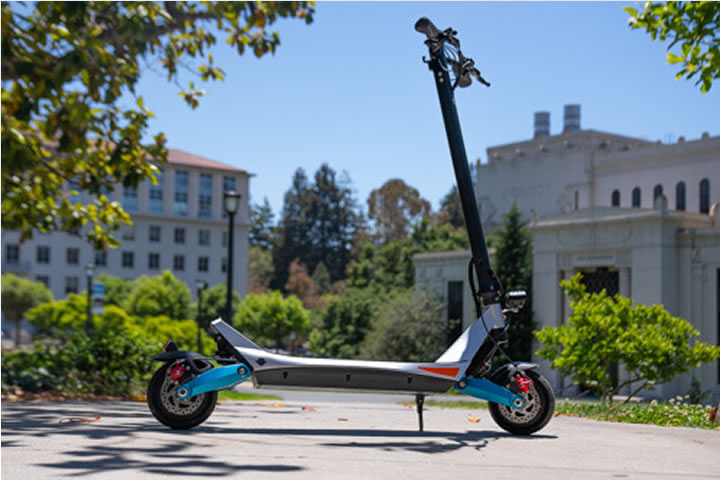 Pegasus is also an e-scooter that looks amazing in action.
From its teal accents to dual-powered motors, it gives the rider the experience of a lifetime. While the Pegasus is for all riders, it mainly targets teens and seniors who want something easier to control and slower.
Key Features:
Reasonable price.
Smooth riding.
Maneuverability
Portable
Which Varla Electric Scooter Should You Opt For?
Many riders love the experience that Varla has to offer with plenty of testimonials talking about how impressed and blown away they were with the best electric scooter. So to say Varla is suitable for everyone would be an understatement.
A wider variety of electrical scooters means that everyone can have a good time with their devices.
Varla goes the extra mile to ensure everything is moving accordingly and its products are up to people's standards. Few manufacturers have such efficient services and excellent customer service.
But Varla remembers its customer's needs and requirements and delivers accordingly.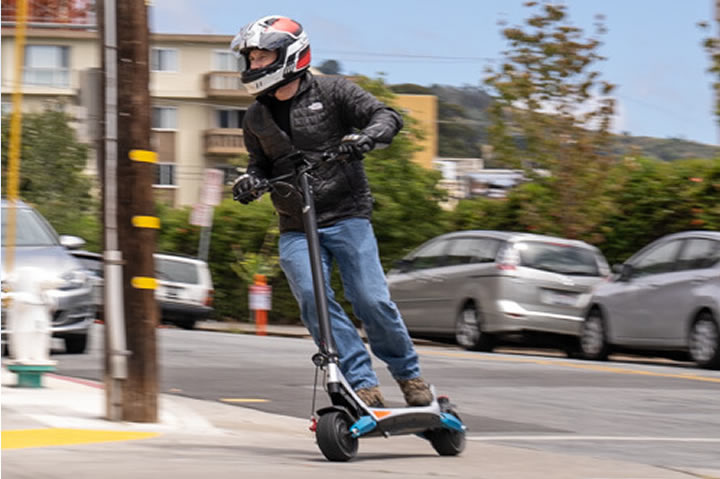 These products, accessories, gear, and electric scooters for adults, all cater to people with different requirements and skill levels.
If you're an adventurer, a teen looking for an easy way to get to school, or someone who just wants to cruise past the city, Varla provides just what you need. You can select one based on your preferences and have the time of your life.
So, when investing, you should best buy e-scooters that match your needs and guarantee long-term use.
Conclusion
The number of people trying out the best electric scooters is growing, but newcomers can get overwhelmed about which one would be right for them. Varla has amazing scooters that you can't go wrong with; it all boils down to what you need and want from it.
Varla will be able to provide much more.
Their amazing accessories, discount deals, and free shipping make them an affordable company to choose from.
To get your favorite motorized scooter at a discount price, visit Varla right now and seal the deal.