Remember that rush of emotions that come on sighting a bill or an emergency financial burden? There's that tendency to get worried about how funding would be made for such emergency needs. But how about when the emergency financial burden is just a distraction? Rather than getting perplexed, you pay off the bills without batting an eyelid. And that doesn't scratch your bank savings!
Financial freedom means having enough money to cater to expected and unexpected needs without stress. A financially free person doesn't wonder whether their wallet can cater to an aging grandpa. And they're not losing sleep overpaying the mortgage too, or fulfilling a financial pledge!
When next there's an economic recession or epidemic, you don't have to get scared about lay-offs. You wouldn't have to rely on a government relief package either. Though there might be other concerns, how to fill your kitchen store shouldn't be one.
That's a glimpse of what financial freedom is. Financial freedom is being free enough to resign from your employment and be able to meet needs. Becoming financially free is indeed one primary economic goal of both individuals and corporations.
There is a wide range of investments people take up in pursuit of financial freedom. One of such platforms is investing in self-storage facilities. Self-storage facilities are increasingly patronized nationwide as the average American's home shrinks in size. There are over 1.5 billion square feet of about 60,000 storage facilities in America.
What Is Self-storage Investing?
Self-storage investing is an offshoot of real estate investing. But instead of the usual real estate commodities like homes and beaches, storage facilities are traded.
A self-storage facility can either be a container or units of a warehouse. Self-storage facilities are patronized by people or businesses seeking to keep their possessions.
The self-storage investment firm keeps the goods for customers at a price.
Pros of Investing in Self Storage Facilities
Investing in a storage facility doesn't involve the enormous upfront costs or overhead in real estate. A storage facility can easily be managed part-time.
Storage facilities don't involve tenants, and that means lesser costs for apartment cleaning and maintenance. Investors can either buy storage units from self-storage investment firms or own their facilities.
Self-storage investing generates passive income for investors, which can trickle to become a large income stream.
Self-storage investing provides multiple opportunities for both private equity and public self-storage investors. As highlighted above, there is a myriad of self-storage units scattered all over the US. You can begin investing in self storage facilities in a highly consumptive economy ever seeking storage room.
Self-storage investing has the edge over several other investment opportunities. Below are some of the advantages of self-storage facilities.
Large Market Demand
Constant population growth and the tendency of Americans to hold things keep enlarging the self-storage industry. The research projected the increase in self-storage units in the country to increase by 13.6%.
Whether with companies seeking to enlarge inventory, or increasing households needing extra space, there's always demand.
Recession-Proof Industry                                                        
One of the high advantages of self-storage facilities is the industry's resistance to economic downturns. Self-storage isn't affected by economic recession or a pandemic.
Notably, during the global recession in 2008, self-storage investment yielded a positive ROI. The industry was the only real estate investment tributary to deliver positive returns.
There'll always be the need to keep goods in place, whether there's a pandemic or not. The need to keep goods may even be more pressing in such scenarios as companies downsize.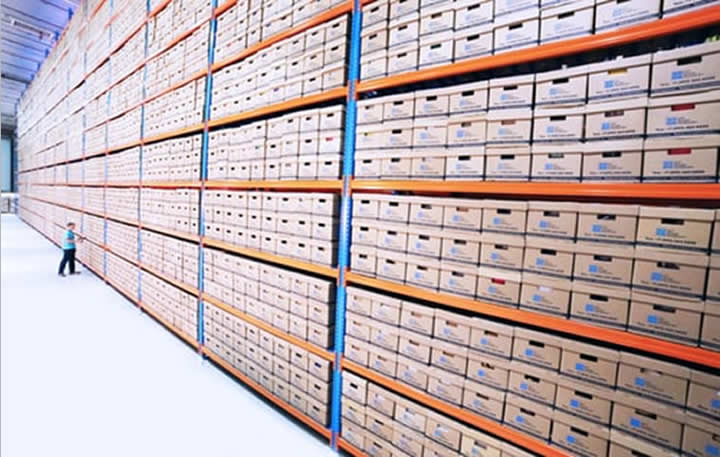 Provides Alternative Investment Opportunity
Many people may not be comfortable engaging in conventional stocks, bonds, and mutual funds investments. The terms and liability involved in those traditional investments could scare away sceptical investors.
Investing in private or public equity self-storage investment firms is relatively simple. Self-storage facilities provide alternative investment options for potential investors seeking something different from other conventional investment paths.
Fewer Overhead Costs
The low overhead expenses of self-storage facilities make them appealing to investors. You don't get to renovate a home after every tenancy expires. Self-storage facilities don't carry the emotional baggage that comes with housing tenants.
Other dire running costs of a typical real estate investment are not necessary with storage facilities.
Also, self-storage unit owners have legal backing to send-off financially unresponsive customers. They can legally auction off the goods of such clients to pay off the client's debts.
Self-storage investing, unlike real estate, doesn't need lots of money to begin. Self-storage units can provide regular cash flow for investors. Rent on storage units is paid monthly, giving room for a potential rent increase.
And then, the self-storage industry keeps increasing in popularity all over the US.
Investing in Self Storage Facilities
Having seen some reasons why this $39 billion industry keeps expanding, how can you invest?
Investing in storage facilities comes with such flexibility you have varying investment paths.
One path is to invest in a publicly listed self-storage investment company. You get to buy storage units from a company listed on the stock exchange.
You also could invest in a private equity investment firm. It involves a rather direct investment with a remote storage facility. There may be friends or acquaintances having storage facilities with investment opportunities.
Then you could set up your storage facility. It involves owning a piece of land. Though doing so is costlier, it has the potential to generate large profits in the long-run.
Investing with Public Self-Storage Investment Trusts
The first path here to become a self-storage investor is through utilizing publicly listed investment firms. These public firms sell self-storage unit shares to willing investors. When you choose to invest with them, you get to invest in others' storage facilities.
You also get to be trained by some of these investment firms on making informed investment decisions.
Investing with Private Equity Investment Firms
This investment pathway is also relatively easy to engage. You don't have to go through the stock exchange market or buy any shares here. All you need to begin is to locate a privately run facility and invest with them.
Building Your Storage Facility
This option is more technical and would require some technical skills. Consult professional storage building services in setting up your storage facilities.
Whichever option you decide to choose, self-storage facilities are relatively safe and profitable.