Facebook Connections" (CC BY-SA 2.0) by mikecogh
The common saying among the older generation is that the internet has killed communication. "No one talks like they used to" is often the phrase you'll hear from those that haven't fully embraced the online revolution. In reality, this couldn't be further from the truth. According to the statistics, we're now more connected than ever. A perfect example is WhatsApp. The messaging service saw its user base grow from 200 million in 2013 to 1.5 billion by the close of 2017. With the number of communicators growing, the platform now processes upwards of 55 billion messages per day. So, to say we're living in a time where communication is dead simply isn't true.
We're Communicating More than Ever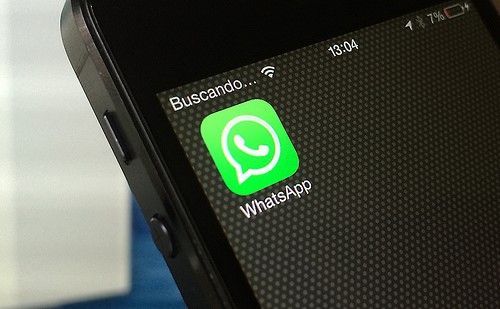 WhatsApp / iOS" (CC BY 2.0) by Alvy
Of course, it's possible to concede that face-to-face communication has declined. However, with the majority of our daily lives now taking place online, this really isn't an issue. Indeed, when you take the world of business, it's easy to see how connectivity in the modern day is not only alive and well but essential. Thanks to social media sites such as Facebook and Instagram, more business owners have become aware of how important online networks are. In essence, people power is driving businesses forward and that's due to technology making it easier for us to communicate.
Look at a celebrity like Cristiano Ronaldo. The football icon has 126 million followers on Instagram and just as many again on Twitter and Facebook. Although his career in football has helped, his social media network is one of the main reasons he's now worth an estimated $93 million/£68 million. By pushing his own brand, CR7, as well as those of his sponsors such as Nike, to his followers, Ronaldo is seen as a huge revenue driver. Beyond the stars of this world, we can also see the significance of people power in marketing departments around the world. "Social influencer" has now become a recognised job title. As GroupHigh notes, social influencers can "reach consumers via their blogs and social media networks" in ways that brands may not be able to.
Tap Into Social Networks Any Way You Can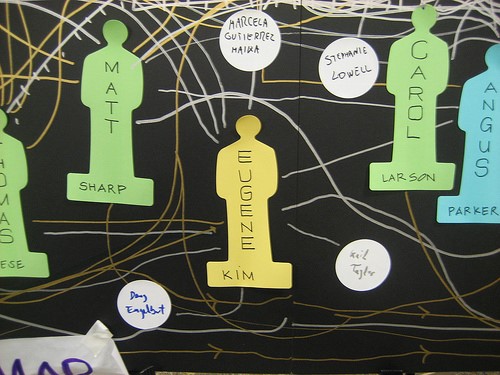 My Social Network" (CC BY 2.0) by eekim
An example of this in practice is the affiliate scheme. By setting up a system where individuals or customers can promote a product, brands are able to reach a much larger audience. One of the largest networks in the gaming space is the Mr Green affiliate program. Currently used by more than 5,000 companies and individuals, the system gives members a cut of the monthly revenue their customers generate. By allowing external operators to advertise its product and tap into their own social networks, Mr Green has been able to bolster its user base and become one of the sector's leading brands. This, in a nutshell, is the main message here.
For a business to grow, you need people and, in today's world, social networks are where to find them. Whether you tap into an existing platform like Facebook, create your own community or task third-party affiliates with promoting your brand, tapping into the online world's social networks is a must. While those with an axe to grind might contend that we aren't as connected as we used to be, the evidence says otherwise. Communication is at an all-time high, which, for business owners, is fantastic news.