Being one of the best keyboards on a portable computer, the Mac keyboard is a consistent performer. Yet, a full-size mechanical keyboard with a numeric keypad also has its uses. With Lofree Bluetooth mechanical keyboard, your Mac will be functionally extended. Here is the most comprehensive guide on how to connect Lofree keyboard to Mac computer.
What is Bluetooth? Bluetooth used to be called "short-link" radio, is created to develop wireless headsets. It is a wireless communication protocol that allows sending data over short distances, using UHF radio waves in the ISM bands, from 2.402 GHz to 2.48 GHz, and building personal area networks.
How Does Bluetooth Work in Mechanical Keyboard?
The Bluetooth technology can work with multiple devices simultaneously, connect between devices simply, and perform automatically. It is being widely used by cell phones, headsets, and wireless keyboards, achieving a high data transfer speed. Through using Bluetooth technology, Bluetooth mechanical keyboard connects and communicates with its parent device via the Bluetooth protocol, and successfully works with these portable devices like your Mac computer.
All you have to do is enable the Bluetooth function on your Bluetooth mechanical keyboard and pair it with your desktop, Mac computer, laptop, tablet, or mobile device.
Highlights of Lofree Bluetooth Design in Its Mechanical Keyboards
Lofree combines functionality and aesthetics into its Bluetooth mechanical keyboards.
High System Compatibility: Whether you are using a laptop, Mac, tablet, iPad, smartphone, and anything else, the Lofree Bluetooth mechanical keyboards are compatible with all of them, helping you save costs and space at the same time.
Bluetooth LED Backlight: The Lofree Bluetooth mechanical keyboard also supports night typing. When the LED monochrome backlight is selected at 40% brightness, Bluetooth of the Lofree mechanical keyboard can last for about 3 weeks in one single charge. While at 70% and 100% brightness, Bluetooth can work for about 2 weeks and 1 week, respectively.
Long-range Operation: Lofree's Bluetooth design allows a long-distance operation, making the mechanical keyboards still usable in a 10-meter open space. So if you would like to work on your couch, you can place the Mac computer on the table, and lie on the sofa typing on the Lofree Bluetooth mechanical keyboard.
Long Battery Life: Lofree's Bluetooth design is able to display based on a 4000mAh lithium battery of its mechanical keyboards. Such a strong battery allows Lofree Bluetooth mechanical keyboard to last for more than 5 hours with a single charge.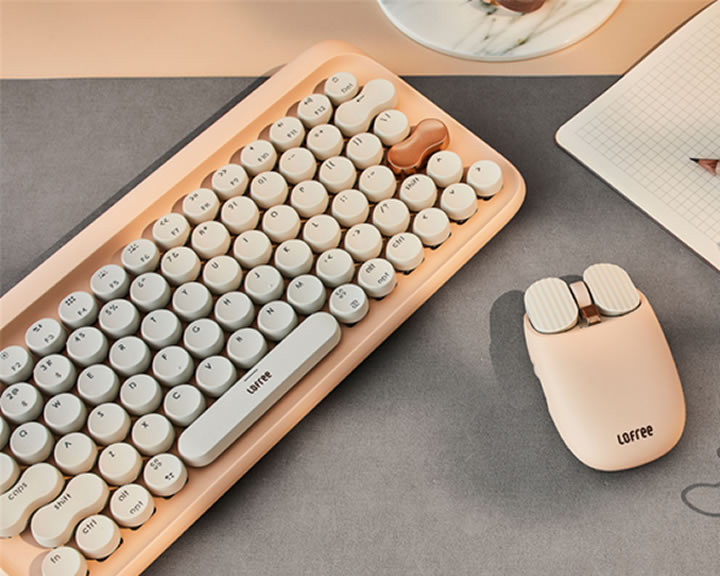 How to Connect Lofree Keyboard to Mac?
Connecting your Lofree Bluetooth mechanical keyboard to Mac is not difficult; you just need to follow the simple steps as follows:
Step 1: Turn on your Lofree Bluetooth mechanical keyboard
Step 2: Click the Apple logo at the top left corner of your Mac screen and select "System Preferences"
Step 3: Click on the Bluetooth icon to be taken to the pairing screen
Step 4: Put your Lofree mechanical keyboard into active pairing mode. The pairing process will vary by keyboard, so you might need to check the specific instructions for your Lofree keyboard
Step 5: When the name of your Lofree mechanical keyboard pops up on the Mac screen in the Bluetooth window, click on it. After finishing this process, you successfully connect your Lofree mechanical keyboard to your Mac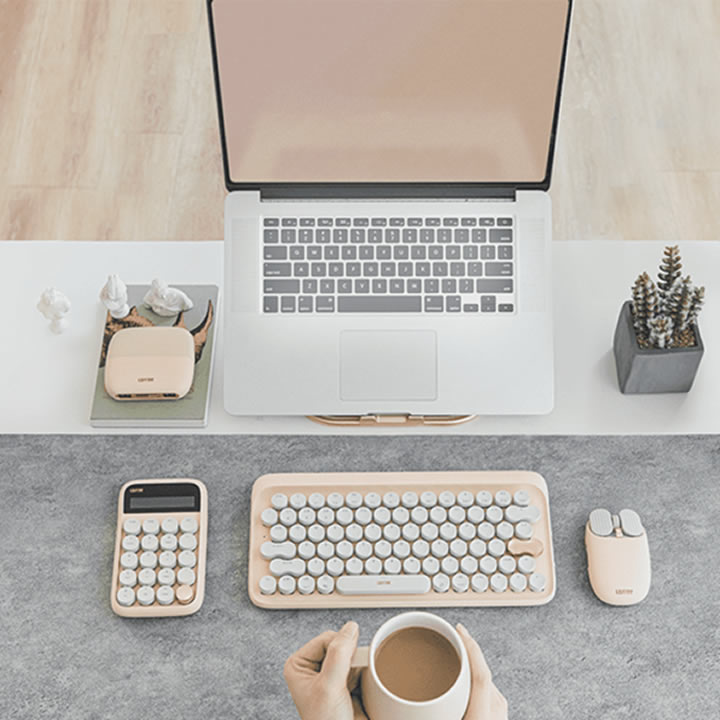 Have you completely known how to connect the Lofree keyboard to Mac? Detailed instructions can be checked in the Lofree Bluetooth mechanical keyboard specification. If you are looking for an excellent Bluetooth mechanical keyboard for your Mac, Lofree will be one of the best choices.