Photographs are always the guardians of our memory of the most precious moments in our lives. Unfortunately, they are not eternal. Photos are very susceptible to moisture, nuisance insects such as termites, to changes in temperature. You can't expect your photos to last for decades if you don't take care of them with first-class protection, which unfortunately not everyone can afford.
But there is one way to keep the memories in those photos lasting. You can digitize them and in doing so you make them immortal, as well as your memories! Digitization is very important to do to anticipate any risks that may occur in your photos. This also applies to pictures, stamps, paintings, etc.
Why should you digitize your photos and other documents?
It is still common for people and companies to store all the information (delivery notes, contracts, invoices …) in printed form and in filing cabinets. Keeping all your information on paper requires large storage space and impeccable organization to avoid the loss of important documents. However, keeping your information on paper can pose some physical risks if a fire or pipeline leak occurs, which can irreversibly destroy your information.
Thanks to digitization, the chances of information loss have been considerably reduced, as have space problems. This is why, currently, most US companies have digitized at least half of their documents, according to a study.
With the appearance of new technologies and the digital transformation of companies, it has been seen that data is essential since it helps them obtain relevant information to create more efficient strategies, which guarantee the fulfillment of their objectives. Without this information, modern companies could not function, since they add economic, legal, fiscal, and competitive value to them.
Storing documents on paper can cause them to be kept for too long accumulating an unnecessary amount of information, that it is lost, that the legal requirements of provisions and record keeping are not met. Here are some important advantages of documenting your photos and other important documents.
Digitization can solve problems such as lack of space with unlimited storage, a more efficient organization, immediate access to information, information access control (access to documentation can be regulated), cost savings (paper, ink, printers, space …) or even reducing the use of paper, helping to preserve the environment.
In the case of protecting your photos, of course, the most important benefit is ensuring that your memories last forever. But for that, you need a scanner. More recommended, a portable scanner that you can take anywhere. There are many portable scanners on the market but the one I recommend is the CZUR Aura Pro.
Why CZUR Aura Pro?
CZUR Aura Pro is an advanced portable scanner with AI technology. Its AI technology can significantly improve scanning performance. With this scanner, scanning all types of documents, even thick books, will be very easy. With its outstanding design and portable nature, this scanner deserves to be a choice.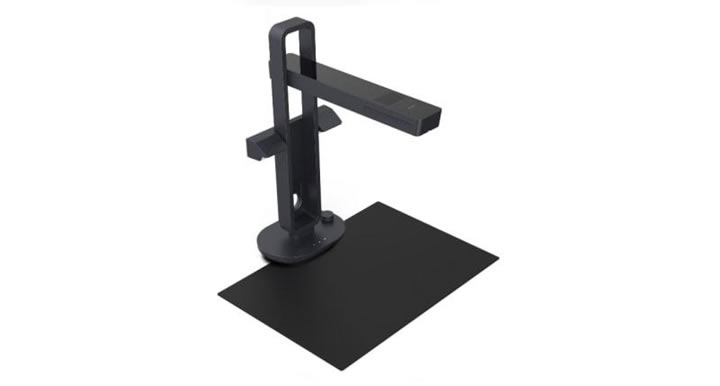 Book Curve Alignment Technology. This is a technology developed from 0 by the CZUR team. And this technology has been patented. Thanks to this technology you don't have to straighten the surface of the pages of a scanned book each time you scan. Even if you don't straighten the surface of the book's pages, you will get an even scan. This technology uses three precision laser lines to improve scanning accuracy and scan clarity. With this CZUR technology, replicating curved book pages will not be a problem.
14-megapixel camera. The 14-megapixel camera embedded in the CZUR Aura Pro makes it able to produce scans with very clear image quality. This extraordinary camera is combined with a .3 inch CMOS Sensor and 32 bit MIPS Processor as a guarantee for top-level specifications and performance.
This scanner can scan very fast. CZUR Aura Pro can scan pages at high speed, higher than the average speed that other similar scanners can accommodate. Only 2 seconds per page! In other words, you can scan a standard thickness book in just 15 minutes. It is very fast and if you are engaged in continuous scanning activities, this tool can significantly increase your work efficiency.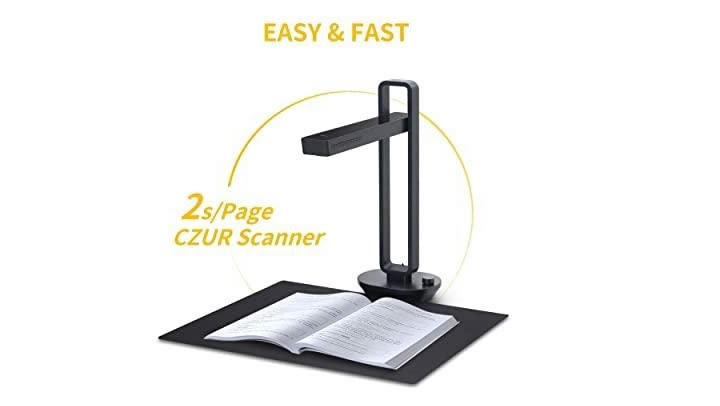 CZUR Aura Pro can scan anything. This advanced scanner can scan almost anything up to A3 size. You can scan anything from documents, contracts, notes, newspapers, and of course photos! This scanner has high accuracy and is equipped with Optical Character Recognition (OCR) technology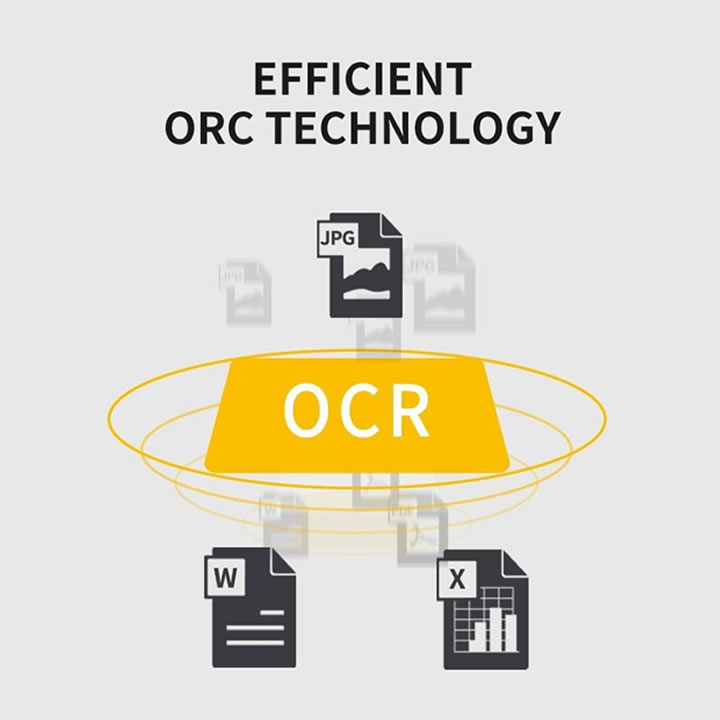 The accuracy achieved by the CZUR Aura Pro is very high. The resulting scan closely resembles the original document. While its OCR technology allows CZUR Aura Pro to convert JPG images into PDF, Word, and Excel formats. One more thing, the results of the conversion can be directly edited!
Support for more than 180 different languages. We don't think you'll be able to find another scanner that supports as many languages ​​as the CZUR Aura Pro can. At least for now. The tool can recognize more than 180 languages, meaning you can scan any document you can find.
Page Turning Auto-Detect. CZUR Aura Pro has software that can detect page changes automatically and also allows easy page scanning. Thus work efficiency will increase drastically. It doesn't stop there, the CZUR Aura Pro also features a convenient foot pedal, which you can use to trigger a scan. This is a hands-free scanner!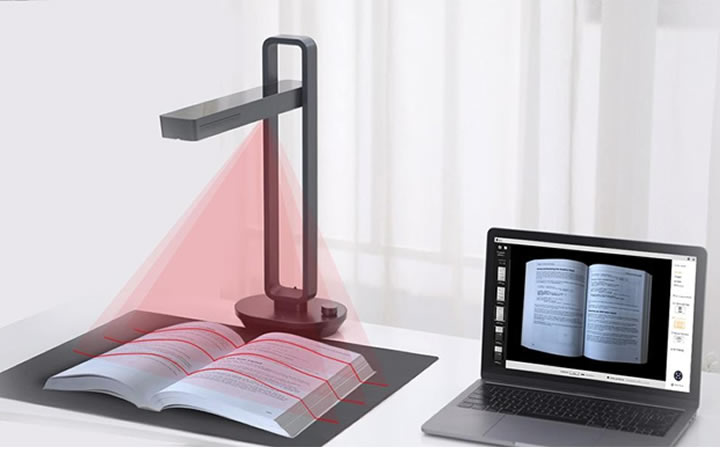 2-inch Preview Screen. CZUR Aura Pro is equipped with a 2-inch Preview Screen whose function is to minimize errors when scanning. You can make sure the image to be scanned is exactly what you want.
Other features. There are several other features provided such as the ability to combine all images into one PDF document, contrast adjustment, color adjustment, image noise reduction, black and white mode, and much more.
Summary
We certainly agree that photographs are the guardians of our memories, but we also agree that they are impermanent. To keep our memories lasting, digitization is the best solution. And to digitize your photos (as well as other important documents), you need a scanner.
We recommend a portable scanner. And based on the points above you now understand why you need CZUR Aura Pro to keep your memories forever! You can use this coupon code: CZUR20 and get a lower price.