Because of its astounding features, performance and look, MacBook holds a good portfolio and a loyal customer base. Though MacBooks are pretty trustworthy and reliable as compared to other computers, still, they have some issues that sometimes are very annoying and need some immediate solutions. If your MacBook won't start correctly, here we are mentioning some tips which will help you to overcome this issue. You can do some obvious stuff like checking the power connection or performing a power cycle or even starting in recovery mode. If you are still facing the issue, then take your device to a MacBook screen replacement or repair centre for the proper solution.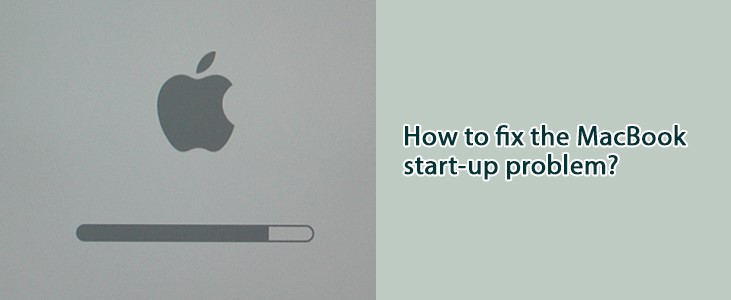 You can also do a chunk of troubleshooting yourself to overcome the start-up problems. Here, we are going to mention some ways to overcome the start-up problems.
Problem 1: Blue or grey screen on start-up
Once you turn on your MacBook, you will get a grey or blue screen (or sometimes, the screen gets stuck with the Apple logo) which never loads OS X. This is quite frustrating and annoying and by performing certain steps you can figure out how to solve this issue.
By disconnecting all peripherals: The prime reason behind a grey or blue screen is incompatible hardware devices that are connected to your MacBook. This could be a printer or an external hard drive or even a USB port. So, disconnect everything except your mouse and keyboard and then, restart your machine. If devices are not creating any problem, but, still, your machine won't boot, then you need to think in a deeper way.
Do a safe boot: You should go for a safe boot to overcome the start-up issues. Start up your computer by holding down the Shift key until the Apple logo disappears. If your MacBook starts up with the safe boot, then don't worry, just go ahead. Restart your device again and see whether it boots up normally or not.
Run Disk Utility: If your device still can't boot up OS X normally, then, this is the time for run Disk Utility and need to check out all your hard drive.
Problem 2: persistent beach ball
Sometimes you may find a spinning beach ball which refuses to go away. If your MacBook device is tossing up the spinning beach ball consistently, then, you need to find out the exact cause and its solution.
Check Activity Monitor: Your device will get a spinning beach ball when it is overloaded somehow. To find out the exact problem, you need to launch Activity Monitor and figure out which programme is causing the problem.
Reclaim hard drive space: If your hard disk is full, then also, you may get the spinning beach ball. So, you need to clean up two folders (your trash and downloads folder) to overcome this issue.
Problem 3: Kernel Panics
Sometimes, you may get the black and grey kernel panic screen, and this is because when multiple programmes fail.
Reboot: By rebooting your MacBook, you can solve this issue. Sometimes, the issue resolves itself and then, again, you can move along.
Update your software: Since kernel panic is a software issue, by updating your software, you can fix this issue. Just click the Apple icon in the top left corner, and then, select "Software Update." Once the new software is installed, you should check whether the problem is solved or not.
The above we mentioned some start-up problems and their solutions which you should apply if you are facing start-up issues with your MacBook. After performing all these steps, if still, the problem persists, then contact a  MacBook repair who will help you professionally to solve your issue.