Ever wondered how cool it would be if product owners send you their products for free of cost and you don't have to pay any amount, not even the delivery charge? Well, this is going to be your dream come true article but don't forget everything worth your efforts.
In this article, I'm going to tell you how to get free products to review without paying any amount to the owners and trust me, they are going to send the product to your doorstep. Yes, that's absolutely true you are going to get paid for receiving free products, plus you will be able to review them.
There are many companies available in the market who wish to send you the products but it's you who are unaware of how you receive those products. Let's find out in this article how to get your products for absolutely free and not to pay a single penny for the same.
#1 WhatsWorth
WhatsWorth is a program that allows you to get free products based on the niche you have selected. It is quite easy to apply on this platform as all you need to do is write your email address and a screenshot off your social media profile or your website to register.
After the registration process is completed all you need to do is apply for various products depending on your choice and then merchants will approve your request. Once the WhatsWorth registration is done and the application is accepted.
You will be getting help from a dedicated team to help you with getting those products posted to your social media profile or your website. You just simply need to copy-paste the given material and it will help you. You don't even have to worry about the quality of the product as these products are listed on Amazon and eBay.
I will give you bonus information about this website. You can also get paid $10 if you can get more friends and followers to this website. That's right just for the recommendation you will be getting ten dollars even if they don't register it or anybody doesn't even click on the link that's absolutely fine. All you need to do is just share the post that such a website exists and you will get paid ten dollars.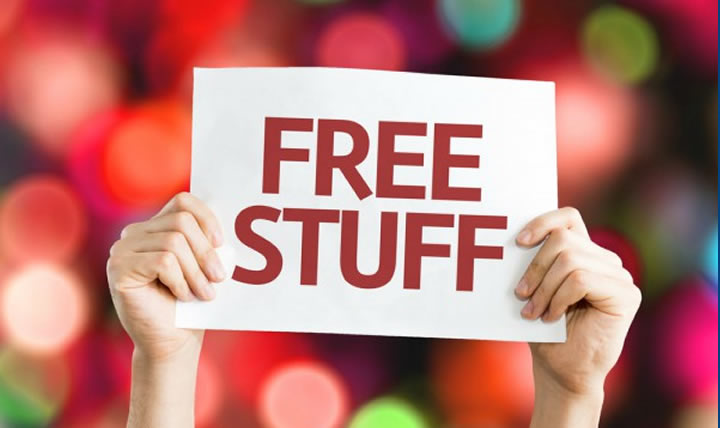 #2 Influenster
This website comes with various niches such as nail art, nail polish, makeup palettes, highlighters, makeup sponges, makeup brushes, body make up and many more for example if you are someone who is in dole fashion blogging or you are a makeup influencer.
All you can do is just register on Influenster and you will get all these products for absolutely free you don't have to pay anything and they will deliver the products to your doorstep but what do you need to do is you need to use those products record a video of yourself and provide them honest feedback, yes the companies want you to give your honest feedback to them.
You need to have a certain amount of followers on Instagram a good deal. Facebook or maybe your YouTube channel. This is one of the best ways to start your own YouTube channel. You don't have to invest any money in it and you will get all the expensive makeup branded products to your doorstep.
#3 Redbook Panel
This is another great for people who love fashion and make-up. If you are 40 or maybe you're an avid reader among your friends Dan this is something you should look for. You can take any of your niches such as entertainment, books, beauty, fashion, fitness, and more.
Remember before you joined this website there will be very little in the view of yours which means you'll need to don't tell the website about you in 500 words. That's why they should hire you and why they should give you the sleep products you want to.
You'll need to justify your standing in the market. Once that will be your profile you will be getting free products based on issues remember you should have any number of followers on your social media profile to make sure that what you are applying for is worth it.
Because all this a member of the company is sending you the food products they want you to show those products to as many people as possible and if you barely have any followers. In your profile then it is doubtful that the company would be willing to send you any products.
Choice Of Niche Is Important
I'm sure you don't want to confuse your followers by posting a lot about food and then suddenly give them product-related tech. Stay true to the niche. I would highly recommend you go full is gained a certain number of followers in a particular niche before applying to any of these websites because the fullest thing these website owners are going to notice is how many followers you have on your social media account.
If you don't have a lot of followers on social media, then none of the websites would be interested in sending you with their products for free because this is more of a give and take if they aren't taking money from you they will be taking the wallet that does have on the social media so make sure that you have a good amount of subscribers.
For example, you should have at least more than 10000 subscribers on your deal. All you should have more than 10000 followers on your Instagram profile is when these websites consider you as a serious influence so please don't. Contact them if you have less than 2004 awards.
Conclusion
That was the list guys. I hope this video would be helpful to understand how to get free products to review. Also make sure that you always get wide honest feedback whenever you get a product for free even if you don't like or what you like about the product, be honest. It will head the company and it is going to help your own followers.