SMS may seem somewhat obsolete, especially considering that messaging apps like WhatsApp or Telegram are the order of the day, and it is hard to find someone who does not use these apps.
However, even to register in these messengers you will need to receive an SMS with a verification code on your phone.
In this article, you will learn how to receive SMS on your PC or Laptop without a physical SIM card or mobile device.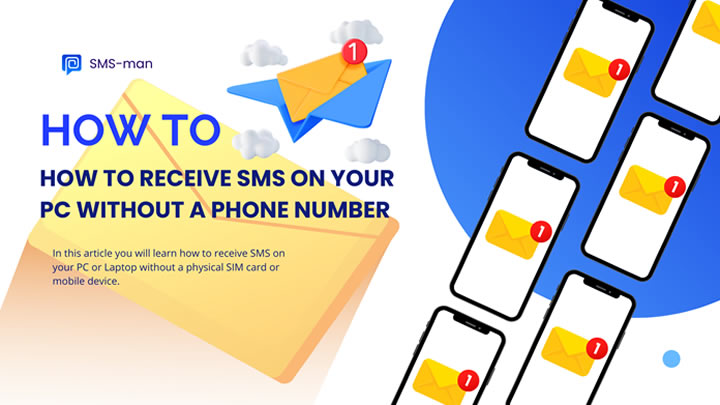 What is a virtual phone number?
Virtual number is Internet-based phone numbers and are not linked to any user or specific device. They contain a "+" prefix like normal mobile numbers and can have up to 15 digits with a corresponding area code.
The essence of a virtual number is the same as an ordinary physical number, which is used for daily calls, SMS, and other daily communication functions.
Generally, virtual numbers do not need to open a physical SIM card, so it is convenient for users to use them as they wish.
Especially for some temporary use scenarios, which can well protect the security of the main number and avoid spam messages and calls to personal numbers.
The advantages of a virtual phone number are numerous
The first and most obvious benefit is that it allows you to save money on buying expensive SIM cards.
Unlike conventional landlines and SIM cards, which require payment for both services and personal information to process, virtual numbers require only a small fixed fee that starts at $0.05.
Another advantage of this service is that it allows users to have more than one number. If you require more than one mobile phone but don't want to bind yourself with contracts or long-term plans, virtual numbers can help you solve this problem as well.
Virtual numbers will also be useful for registering online accounts. Many services require a phone number to complete registration, so it's impossible to create accounts in large numbers without additional numbers. Whereas a virtual number perfectly solves this problem.
Finally, virtual numbers also offer greater security and anonymity in some cases – for example, when you want your personal information hidden from unauthorized people on the Internet.
Virtual numbers offer more privacy than regular landlines because no information about your location or address is required when you register for the service – just an email address.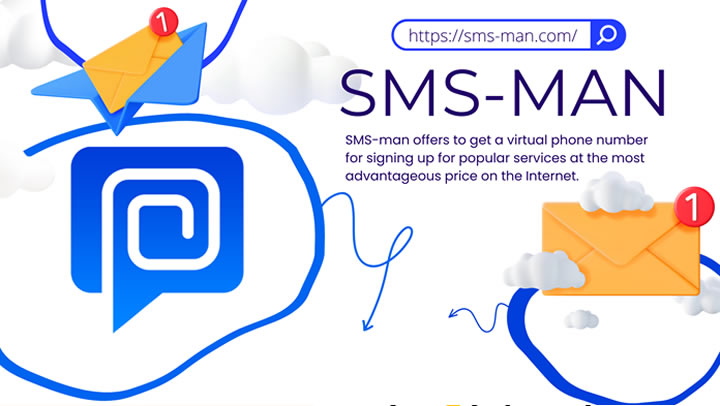 How to create a virtual mobile number using SMS verification service?
Creating a virtual number is easy, and we will show you how to do it, using one of the popular virtual number providers for SMS verification.
Go to our home page at SMS-man and click "Sign up"
Top up your balance in the payments section
On the main page, select the country where your virtual number will be based.
Next, select the service that best suits your needs and click "Buy" opposite.
Now that we've got our virtual number we can use it for anything: registering an account on websites or social networks, receiving verification codes from e-mail services and marketplaces, etc.