Smartphones have become an integral part of our lives, but technology has also become a source of new problems and phobias. The smartphone has been indispensable, and the fear of breaking it and losing personal files, photos, and videos is a nightmare for many of us.
Almost 99% of iOS users sooner or later face the complete or partial loss of data on their iPhones.
You can lose photos, messages, contacts, notes, music, and other information due to many "unexpected incidents" such as theft, iPhone mechanical damage, drowning, accidental deletion, hacking, or a virus attack.
How is possible to recover data from iOS?
The operating system developed for Apple devices – iOS – is considered high-quality and reliable, but is not immune from failures and breakdowns. The ability to recover data from iOS is provided by developers, but the proposed methods are useless in the absence of backups.
In case of an iOS crash, lost data can be recovered in 3 following ways:
iTunes
iCloud
third-party utilities – Eassiy iPhone Data Recovery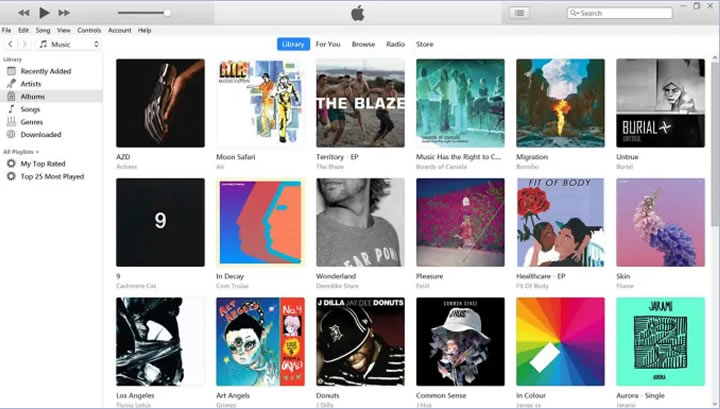 How to recover iPhone data from iTunes backup?
When using iTunes, data recovery is carried out using the backup stored on the device.
The process of its creation is simple:
Connect the gadget to the PC via a USB cable
Open iTunes (the system will detect the device)
Create a rollback point
Choose a storage location (virtual disk or PC)
To recover lost data:
Connect the device to the PC
Launch iTunes
In the "Overview" tab, select the rollback point and restore data from a previously created copy
After the phone reboots, the "Settings Assistant" will be launched – some settings need to be configured manually.
How to recover iPhone data from iCloud?
iOS developers have provided the option to create a backup on the iCloud service. In this case, being connected to a computer is not required – you only need a phone and stable Internet access – via a Wi-Fi network.
When creating a rollback point, you should make sure that there is enough free space in the storage. If you exceed 5 GB, you will have to purchase additional space. When using iCloud, backups are created daily automatically.
This method of data recovery requires a factory reset. In order not to lose the data on the phone, it is recommended to save it in advance. The next step will be the initial settings, after which the system will prompt you to choose further actions.
The data recovery process starts after clicking "Restore from iCloud".
Next, you need to agree to the user terms and configure all services.

Eassiy iPhone Data Recovery recovers lost files
There are a lot of all kinds of iOS data recovery utilities on the market, which makes it difficult to choose the right one. So, how can we choose a really good and useful iPhone data recovery program? How to choose the best iPhone data recovery software?
Let's state a few important points:
The software must be safe and reliable
It must have a high probability of recovery
Must be compatible and works for all versions of iOS, or at least the version running on your iPhone
Must support a big number of types of recovery files
Must have an intuitive and user-friendly interface