Finding the right auto body shop is crucial for all vehicle owners. Car owners often experience a variety of vehicle problems all the time. These issues can be as simple as dealing with scratches or something more complicated like a complete respray. Regardless of the problem, finding a reliable auto body shop to tackle the job is a necessity in order to avoid bigger vehicle hassles later on.
A good auto body shop has the following attributes that you should be aware of:
Has referrals left and right
Dependable auto body shops are often glowingly recommended by friends, family and coworkers. They can readily provide you essential details about the shop, from its honesty and reliability, the performance of its mechanics or staff down to a rough estimate of the service costs.
Accepts various kinds of payments and insurance
A good auto body shop is keen on taking different kinds of payments from cash, credit cards down to checks. It will also accept all types of insurance. Shops that take different types of insurance establishes that they have ample experience dealing with insurance firms and resolving claims in a speedy manner. Acceptance of all payment and insurance all boils down to convenience too. It makes things easier for car owners to choose a shop they can trust.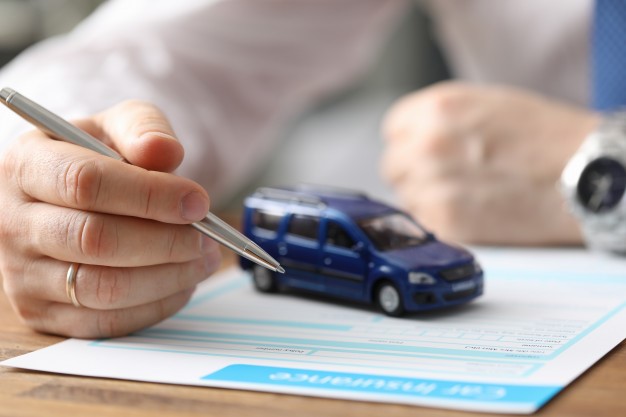 Provides appropriate warranties on its services
Reliable auto body shops offer the right warranty on their services and the car body components used during the patch-ups. Warranties typically reveal the shop's trust and confidence in their staff and services.
Has the latest in auto repair tools and services
Excellent auto body shops often make use of the latest car repair technologies that are available at the moment. Honest and responsible auto technicians always provide their customers insights into the projects they have accomplished. The best shops can give services that will quickly and effectively fix damaged body parts or accomplish a full detail. Once the service is done, your vehicle should look as good as new, thanks to the technology and the expertise involved to fulfill the job.
Has an excellent customer satisfaction index
High-quality auto body shops are often given appreciative reviews by their happy customers. You can request the shop for documentation regarding their customer satisfaction index. You can also do a bit of research online—find reviews about the specific shop and check if it has acquired great feedback from their clients. These reviews should mention that the car was repaired correctly the first time and the whole procedure was finished on schedule. Auto body shops that have the support of a major car association have displayed better feedback from clients as well.
Gives appropriate cost estimates
Reputable auto body shops are often honest and will provide clear estimates of the cost applicable to the specific service. While these price estimates may not be that exact during the service – there might be changes or sudden repairs that need to be performed at once – it's the shop's responsibility to let their clients know about this at their earliest convenience.
When picking an auto body shop, you must ensure that you are choosing one based on your needs and not from just merely going over the shop's services. Most shops are thick on promises but only several of them will be able to take on the job. Choosing a high-quality auto body shop might entail a bit of deliberation and patience on your part, but all that hard work will be paid in full once you've finally chanced upon a shop that you'll be comfortable working with.