Moving can be a cumbersome undertaking, often requiring a lot of planning. If you're planning to move to Dallas, you might need to hire a moving company to take care of the whole moving process. This is because moving a large number of household items across long distances and state lines creates additional challenges to be overcome.
Cost Of Hiring A Moving Company
The cost of any venture, including relocating to another area, is always a significant factor. Finding a company that facilitates moving household items while having a reasonable pricing model can be difficult.
However, you can simplify your search for an affordable company by doing some basic research. Many such companies have an online presence. Just a quick search on Google can produce a long list of moving companies ready to cater to your needs.
The cost is usually determined by a host of factors, including:
Your current area of residence
The reputation of the moving company in question
The service package you choose
The above factors are the main determinants, although special considerations can also affect the moving cost significantly.  For instance, having pets can present challenges. Most moving companies do not include pets as part of their regular pricing plan. As such, you may have to fork out an extra amount of money for such companies to include your pet as part of the inventory.
Industry experts provide a rough estimate of about $1400, though some can go for as low as $750. Of course, special considerations and other factors like travel distance can drive the moving costs up to a staggering $5000 or more, especially if it involves moving from one state to another.
What To Look Out For
The internet has made it very easy for imposters and unscrupulous characters to take advantage of unsuspecting people. "Cheap" moving companies can turn out to be scams designed to extort money from you. Such schemes can include deceptive prices.
Misleading Pricing
Quoting a deceptively low price while hoping to add extra charges later—the fabled "lowballing" technique—is an unfortunate occurrence many fall victim to while hiring a moving company.
A typical lowball scenario involves a company quoting ridiculously low prices for the cost of moving your things. Once the items are safely packed for transport, a new price is quoted, usually significantly higher than the initial one. To avoid being a victim of this tactic, you should get every deal that you make with the company in writing and have it notarized, if possible.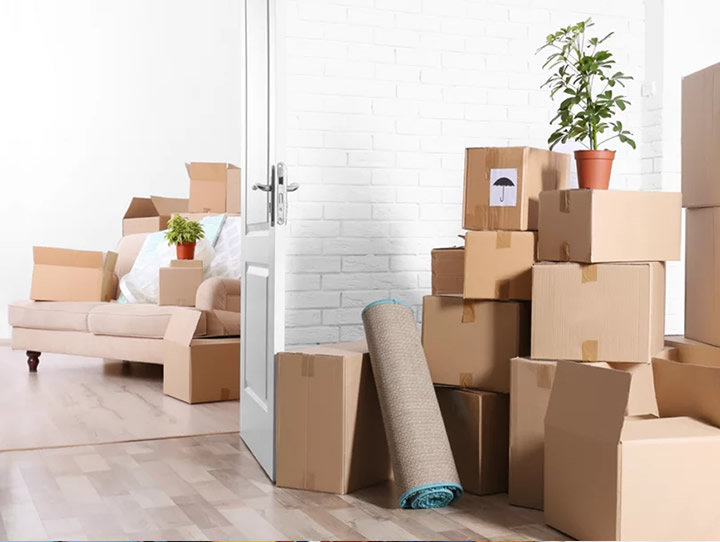 Hiring A Moving Company
Though seemingly expensive, the prohibitive costs of moving are only associated with shifting too far areas from your current residence and other special considerations. Most regular folks who move to within less than 50 miles find the costs reasonable, all factors considered. Hiring the services of a moving company has several perks, including:
Proper Equipment: Moving a large number of household items can present problems. Large items like a king-sized bed or an enormous chest of dressers, for example, may require special equipment for their proper and safe relocation. Most tenants are unlikely to have such equipment lying around; therefore, hiring a moving company can save you the inconvenience of having to handle such fragile household items.
Less Stress: Having professionals handle the actual tasks of moving your items can be reassuring. Moving from one house to another can be an anxiety-inducing ordeal for many tenants. Ensuring that all items are properly packed and ready for transportation can drain you emotionally. Hiring a moving company eliminates such scenarios.
Less Strain On The Body: While considering moving, many people forget that moving involves the physical act of hefting items from one point to another. This process requires physical strength, hence the strain on the body. Even with the collective effort of friends or family, lifting heavy items for some distance takes its toll. Moving companies have the human resources and experience to handle all kinds of heavy lifting.
The advantages listed above make the process of moving cheaper, not just in budgetary terms but also on other potential costs you may incur. The physical strain of lifting heavy household objects by yourself, for example, can cause injuries. Such injuries can end up costing you hundreds, if not thousands, of dollars in medical bills and doctor appointments.
All factors considered, hiring a moving company is a cheap way to get your items to your new residence safely. While this is good news, things can go wrong if such a move is not carefully handled.
All in all, hiring a moving company is a cost-effective move as long as you can avoid scammers.